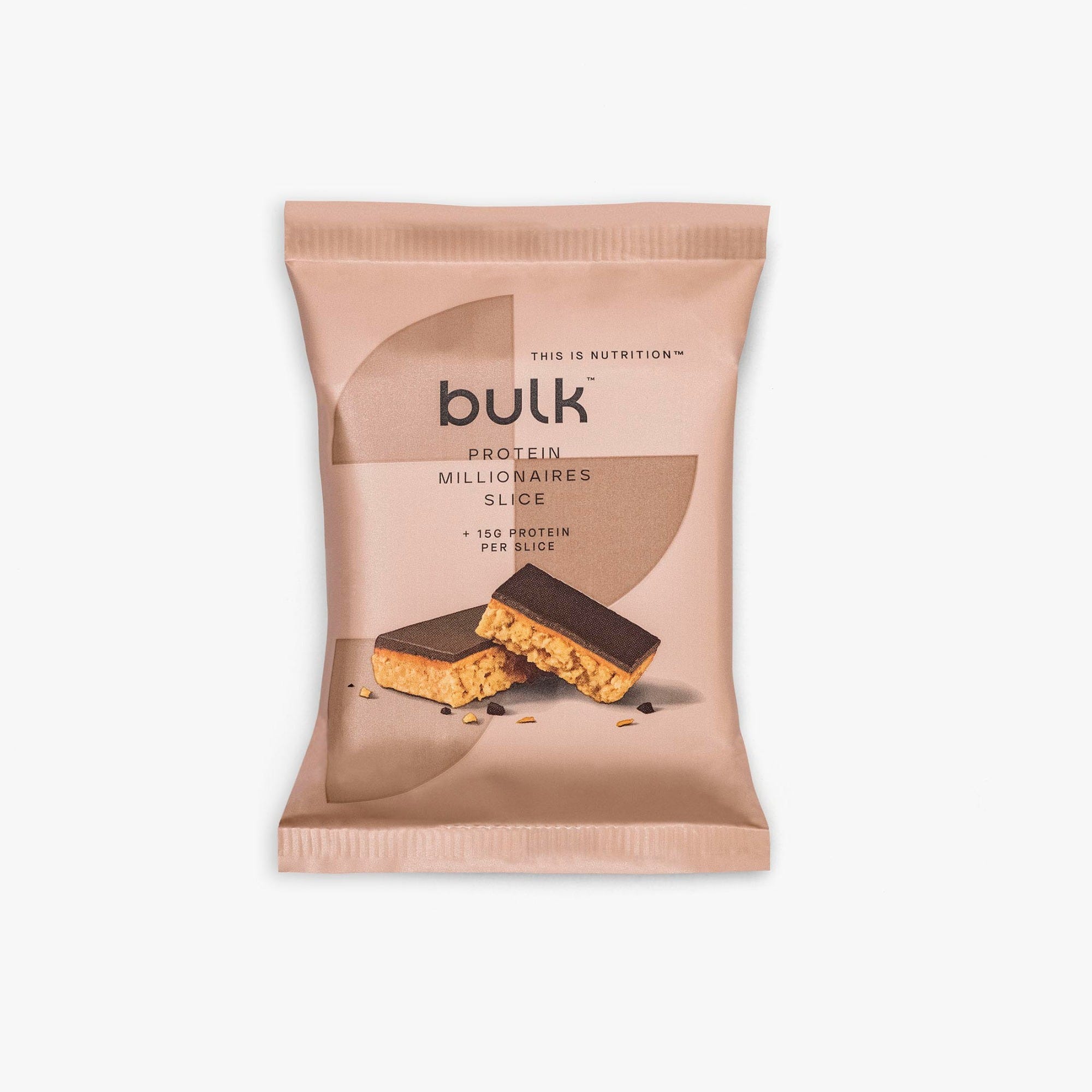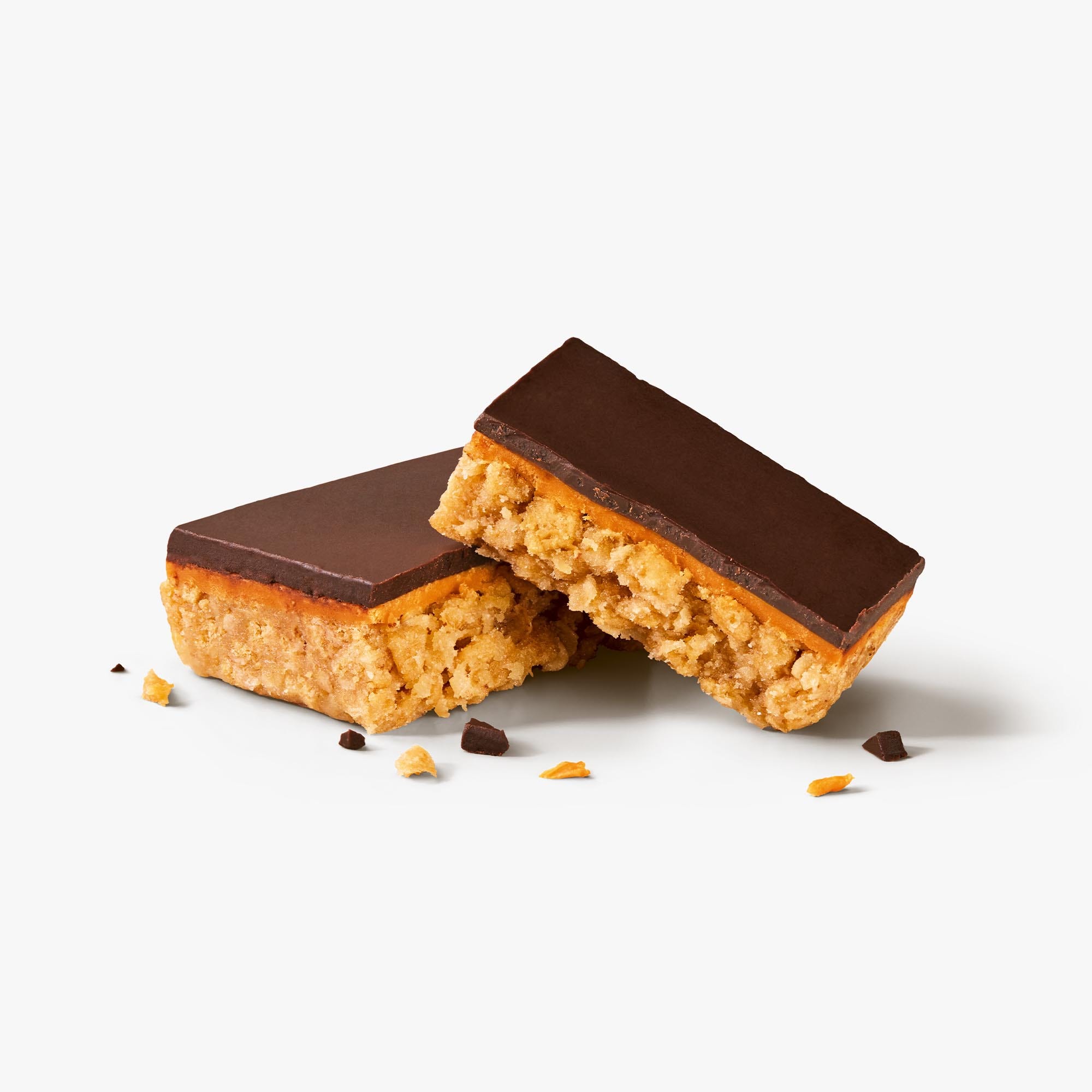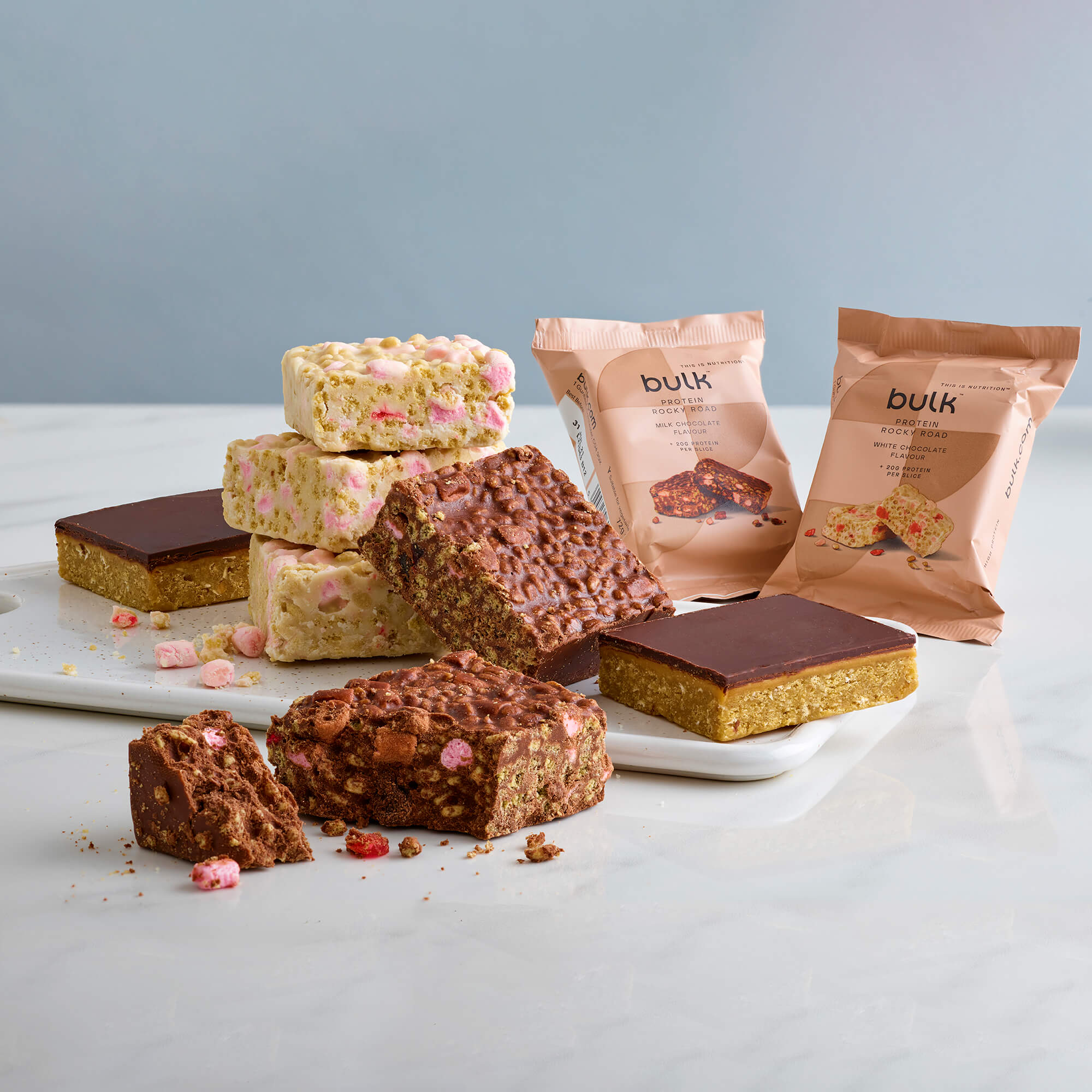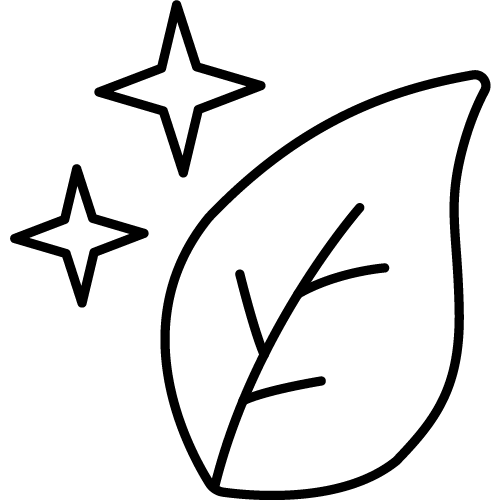 15 g bílkovin v jednom plátku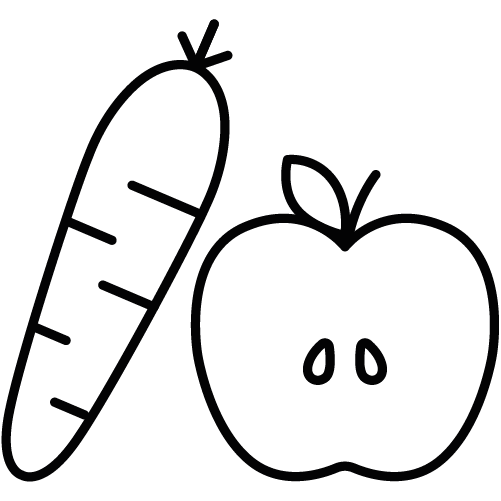 Zdroj vlákniny
Skutečná chuť a konzistence jako od pekaře
Protein Millionaires Slice
Vzhledem k obrovské poptávce trvající od našeho dárku na Black Friday v roce 2020 je Protein Millionaires Slice naší odpovědí na stále oblíbený Millionaires Shortbread. Udělá z tebe milionáře? Ne. Dá ti pocit, že jíš výtečnou lahůdku a současně získáváš 15 g bílkovin a 5 g vlákniny? Ano, absolutně.
Protein Millionaires Slice je třívrstvá pochoutka. Každý 70g plátek má ovesný, křupavý základ, vrstvu karamelu a polevu čokoládové chuti. Výsledkem je svačinka s vysokým obsahem bílkovin, která se chuťově vyrovná vybraným lahůdkám.
Skvělá alternativa ke koktejlům, co se týče zdroje bílkovin.
Pečeno na pekáči v malých dávkách pro zajištění neodolatelné chuti a konzistence.
Ideální na cesty jako svačina s vysokým obsahem bílkovin.
Disclaimer: Implied results may vary. Individuals will respond differently. Implied results assume an appropriate nutrition and training plan.
Účel
Náš Protein Millionaires Slice je skvělá volba pro kohokoli, kdo hledá rostlinné alternativy bílkovin nebo doplňující zdroj bílkovin pro posilu při cvičení a aktivním životním stylu. Tato pochoutka, v níž se odráží přístup, že výživa musí především chutnat, se může snadno stát nepostradatelnou položkou tvého nákupního košíku.
Pokyny
Dej si 1-2 plátky denně, kdykoli potřebuješ svačinu s vysokým obsahem bílkovin nebo podle individuálních stravovacích zvyklostí. Můžeš sníst maximálně 2 plátky denně. Nadměrná konzumace může mít projímavý účinek.
Výživové údaje
Bílkoviny 15 g
Vláknina 5,2 g
Cukry 9,1 g
Přínosy
Vysoký obsah bílkovin Dodá tělu 15 g bílkovin v jednom plátku, je to tudíž snadný způsob, jak zvýšit příjem bílkovin, kdykoli je třeba.
Zdroj vlákniny Nabízí 5,2 g v jednom plátku.
Chuť na prvním místě Chuťový požitek.
Na cesty Skvělá svačina kdykoli během dne.
Složení
Korpus (70%) (Sojové vločky (14%) (izolovaný sojový protein), oves(12%), vláknina z kořene čekanky, sladidlo (maltitol), solené máslo (máslo (mléko), sůl), zvlhčující látka (glycerin), mléčná bílkovina (6%) (kyselý kasein (mléko), regulátory kyselosti (uhličitan sodný, fosforečnan sodný)), syrovátková bílkovina (3%) (mléko), sůl, přírodní aroma), karamel (19%) (cukr, slazené kondenzované mléko, glukózový sirup, rostlinný olej (udržitelně získávaný palmový olej, řepkový olej), směs rostlinných olejů (udržitelně získávaný olej z palmových jader, udržitelně získávaný palmový stearin) barvivo (čistý karamel), voda, emulgátor (mono- a diglyceridy mastných kyselin), sůl, přírodní aroma), poleva (11%) (sladidla (isomalt, sukralóza), udržitelně získávaný palmový olej, kakaový prášek se sníženým obsahem tuku, emulgátory (sojový lecitin, polyglycerol polyricinoleát).
Výživové údaje
Výživové údaje

v 70 g (1 porce)

ve 100 g

Energetická hodnota:

1131 kJ / 271 kcal

1616 kJ / 387 kcal

Tuky

z toho nasycené mastné kyseliny

11 g

6,9 g

16 g

9,9 g

Sacharidy

z toho cukry

28 g

9,1 g

40 g

13 g

Vláknina

5,2 g

7,4 g

Bílkoviny

15 g

22 g

Sůl

0,63 g

0,90 g
Alergeny
Alergeny, včetně obilovin obsahujících lepek, jsou vyznačeny tučně. Může obsahovat vejce, arašídy, ořechy a jiné obiloviny obsahující lepek.
Read more...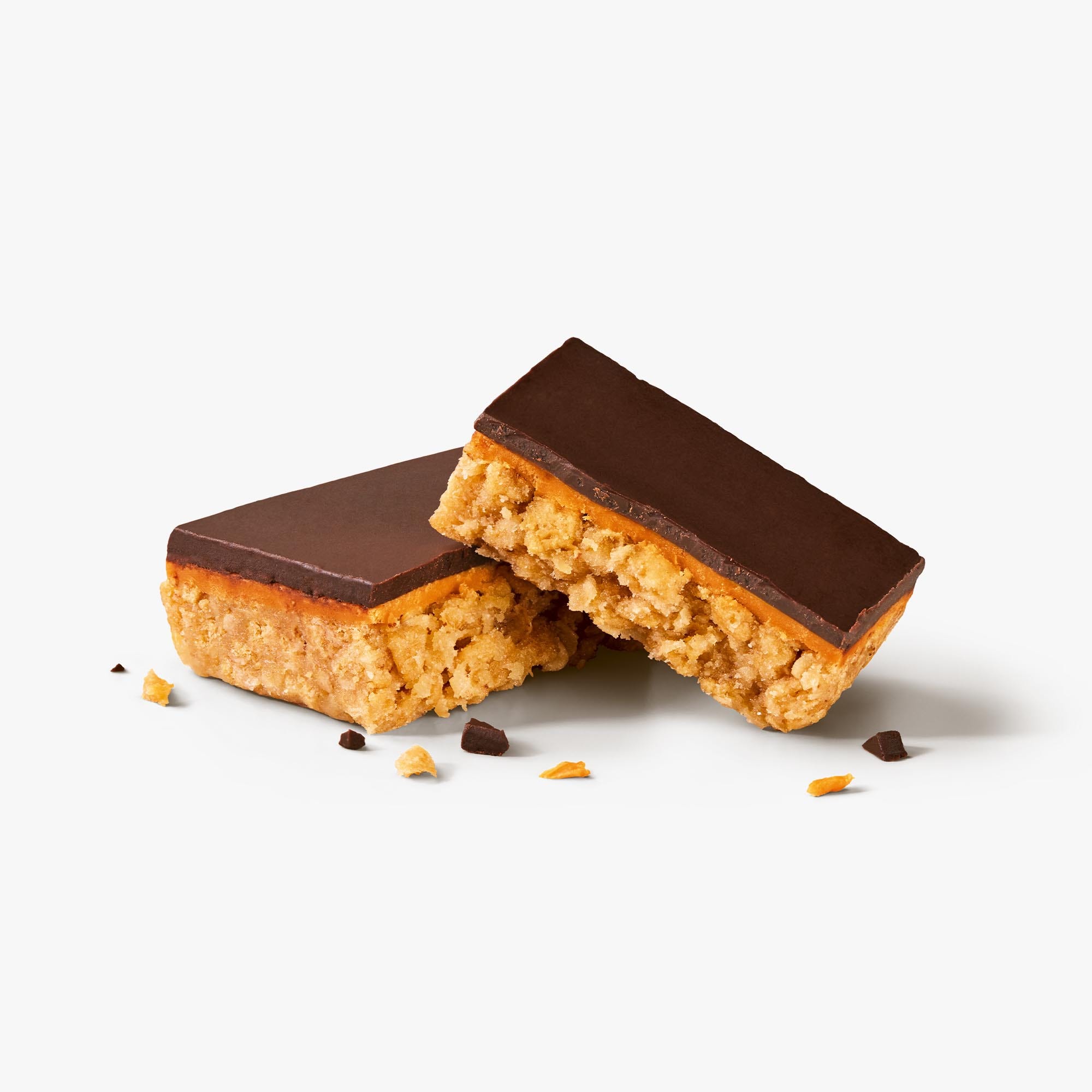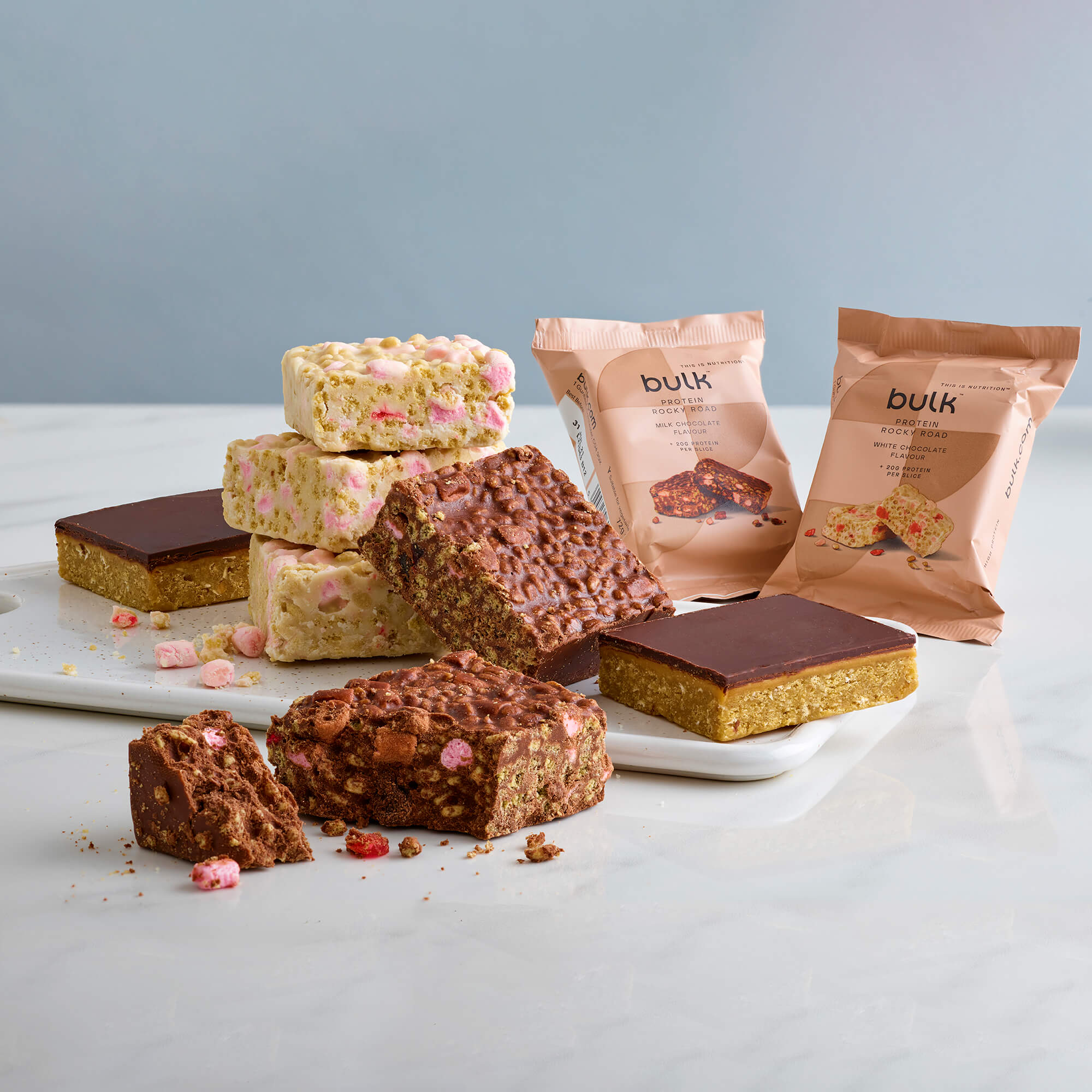 Protein Millionaires Slice
As low as
Save Kč19.00
Regular Price
As low as
Save Kč19.00
Regular Price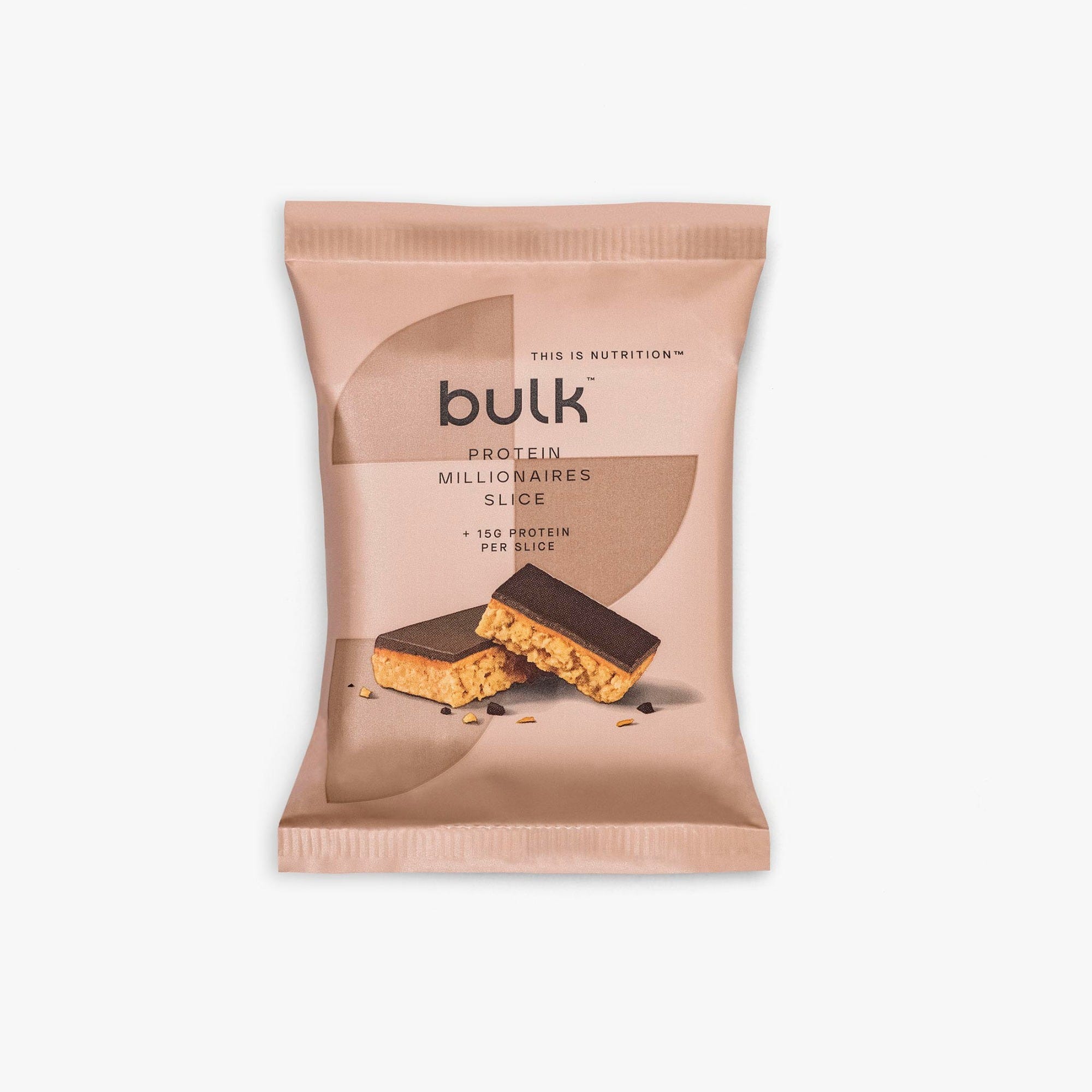 Customer Reviews
Customer Reviews Subtitle