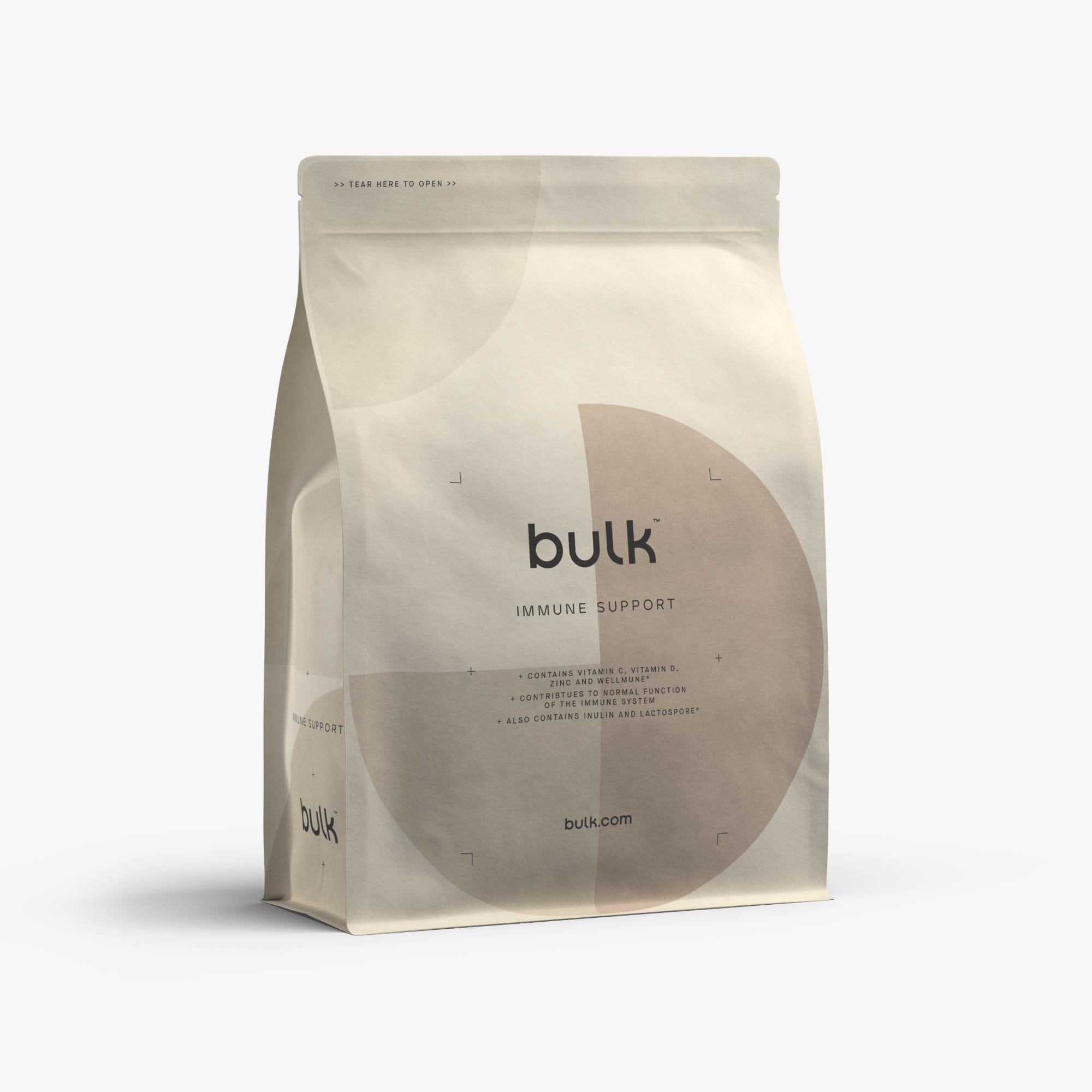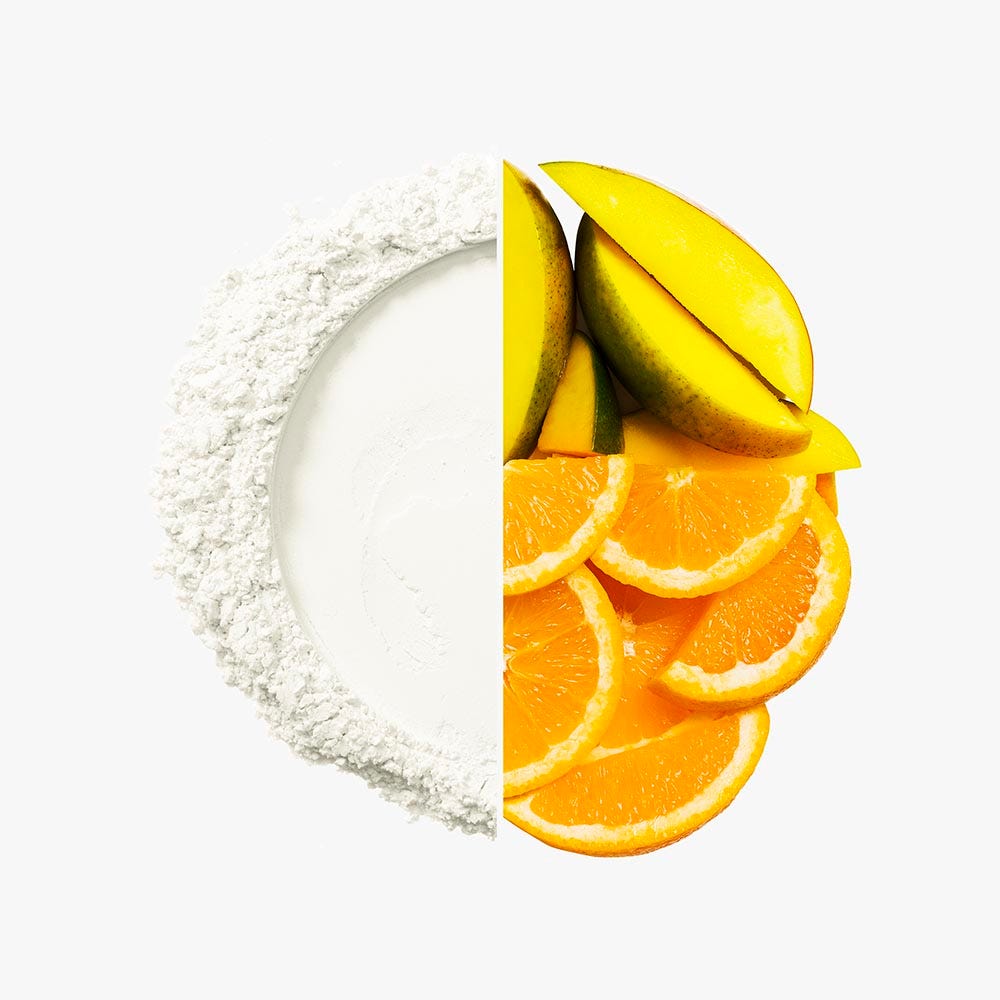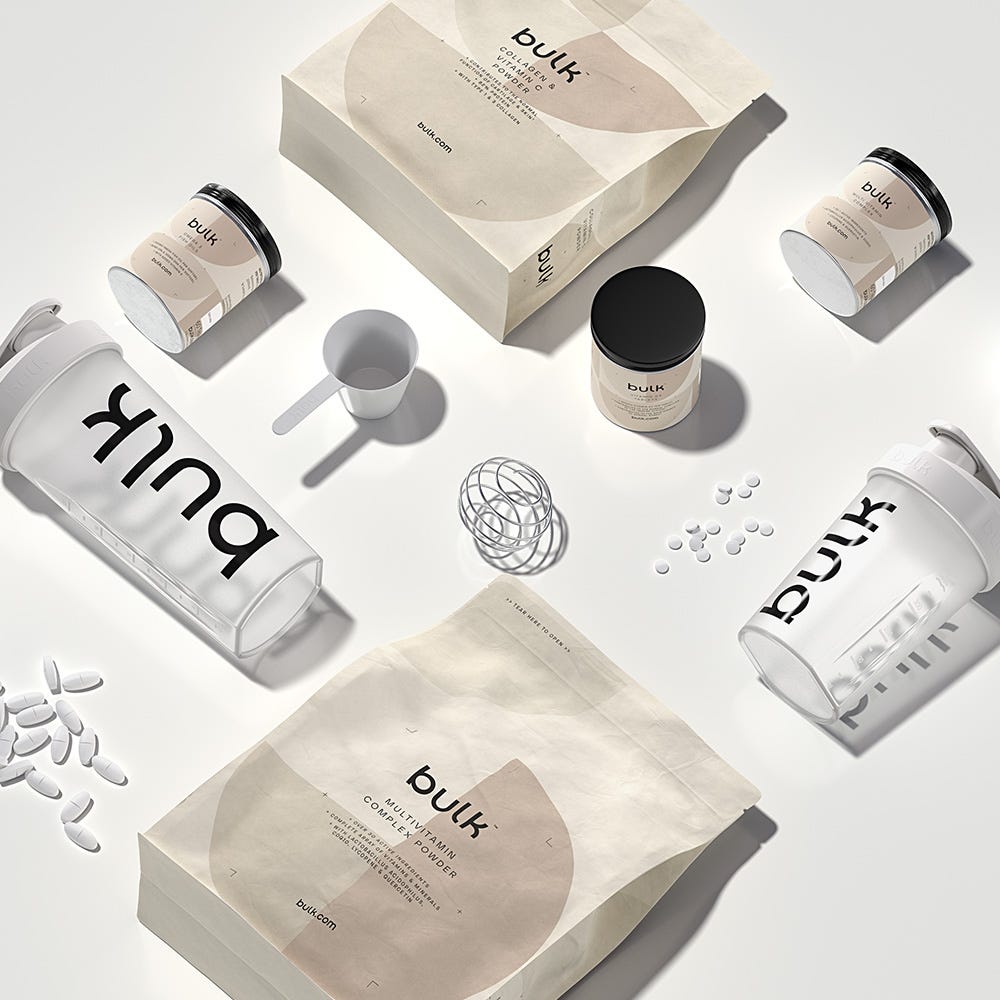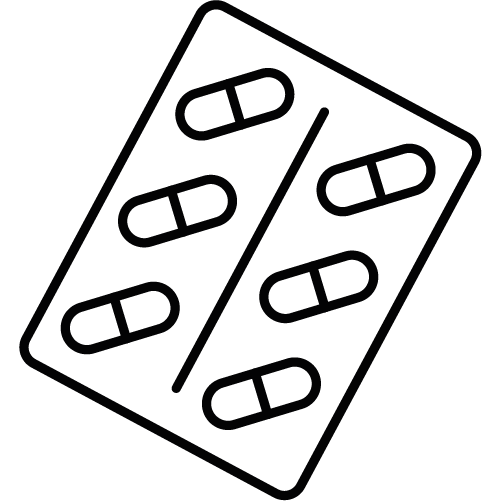 Vitamin C, D and B12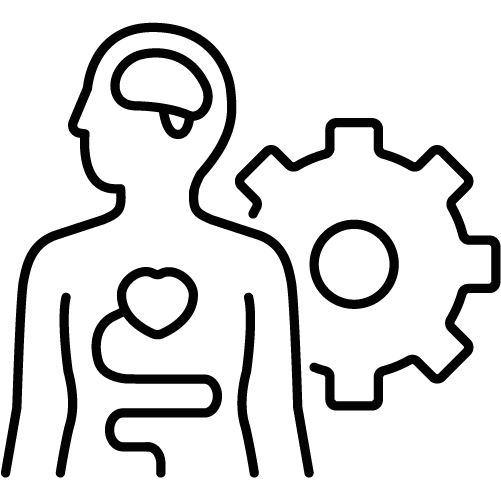 Also contains Zinc and Wellmune®
Combined in a delicious beverage
Immune Support
Our comprehensive formula is designed to support a healthy immune system. Combines vitamin C, vitamin D, vitamin B12 and zinc, plus Wellmune® beta glucan into a 6g soluble drink mix that tastes delicious.
Our Immune Support formula is exactly what it sounds like: A soluble drink powder that combines the best vitamins, minerals and nutrients into a great-tasting supplement to support normal immune system function*.
Each 6g serving of Immune Support provides a wealth of nutrition to support normal immune system function*. It's especially great for the winter months when maintaining health can be particularly challenging. It contains potent doses of vitamin C, vitamin D, vitamin B12, vitamin B6 and zinc, as well as soluble fibre inulin and LactoSpore® probiotic to create a nutritional supplement that covers all the bases. As a final touch, we added a 250mg measure of Wellmune® beta glucan, an extensively researched nutritional ingredient.
Disclaimer: Implied results may vary. Individuals will respond differently. Implied results assume an appropriate nutrition and training plan.
The Purpose
Our Immune Support Formula is an ideal supplement for anyone who wants to bolster their nutritional intake with a healthy dose of vital nutrition. *Vitamin C, vitamin D, vitamin B6, vitamin B12 and zinc contribute to the normal function of the immune system.
Directions
Mix 1.75 scoops (approximately 6g), with 200ml water in a bulk™ Shaker Bottle. Consume one serving per day.
RELATED PRODUCTS
Immune Support would go well with other supplements from our Complete Series such as Complete Greens, or it would also go well with Super Strength Omega 3 Fish Oils.
Nutrition
(Measurements per 6g serving)

Vitamin C: 1000mg
Inulin: 2g
Wellmune®: 250mg
Zinc: 10mg
LactoSpore®: 6,000,000 spores
Vitamin B6: 1.4mg
Vitamin D: 25µg
Vitamin B12: 60µg
Benefits
Fully MotivatedContains a comprehensive blend of nutrients to support your immune system.
Combined ActionBy blending unique ingredients with different purposes, you get the best potential in a single supplement.
Optimal DoseDosed at optimal levels for peak performance.
Daily DoseTake daily for constant support.
| | |
| --- | --- |
| Nutrition | per 6g Serving |
| Vitamin C | 1000mg (1250% RI*) |
| Inulin | 2g |
| Wellmune® | 250mg |
| Zinc | 10mg (100% RI*) |
| Lactospore® | 6,000,000 spores |
| Vitamin B6 | 1.4mg (100% RI*) |
| Vitamin D | 25µg (500% RI*) |
| Vitamin B12 | 60µg (2400% RI*) |
Ingredients

Inulin, Natural Flavouring, Vitamin C (Ascorbic Acid), Bakers Yeast Beta Glucan (Wellmune®), Citric Acid, Bacillus Coagulans (LactoSpore®), Zinc Monomethionine, Sweetener (Sucralose), Colour (Beetroot Red), Vitamin B6 (Pyridoxine HCl), Vegan Vitamin D3 (VitaAlgae®), Vitamin B12 (Methylcobalamin).
Read more...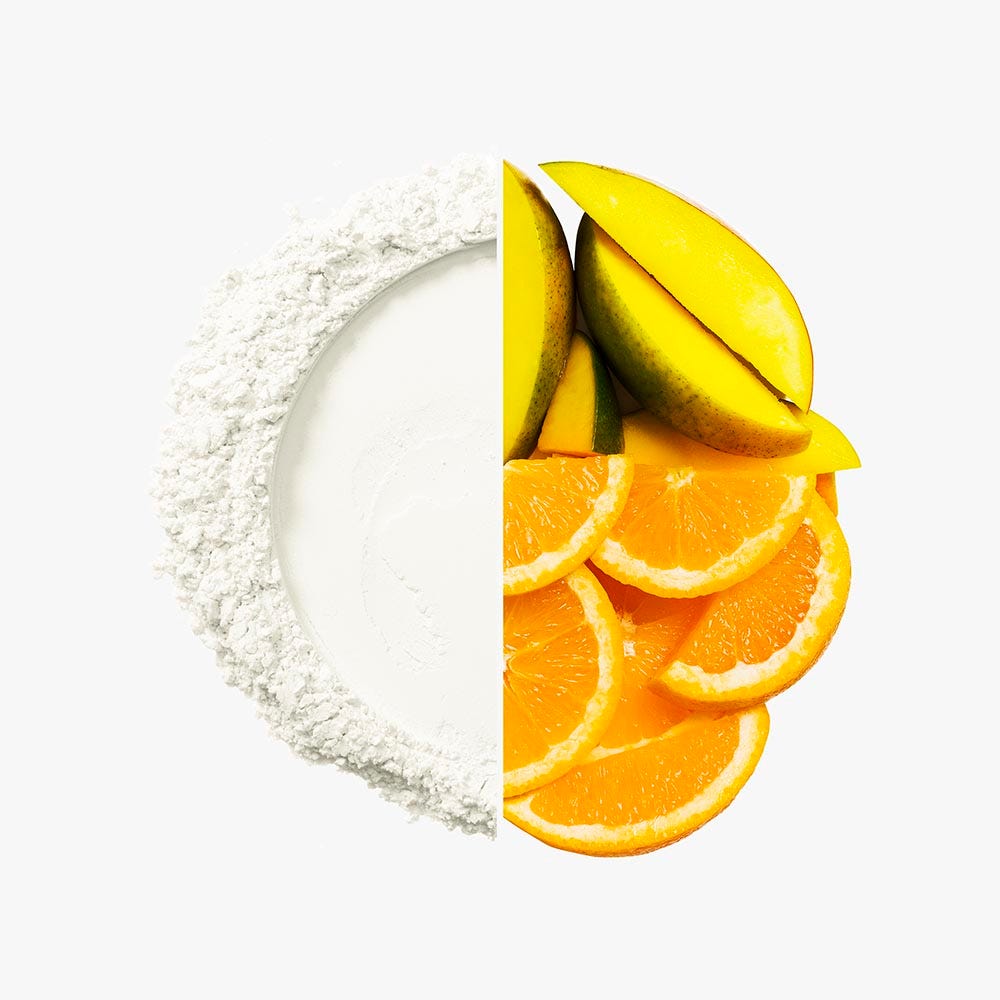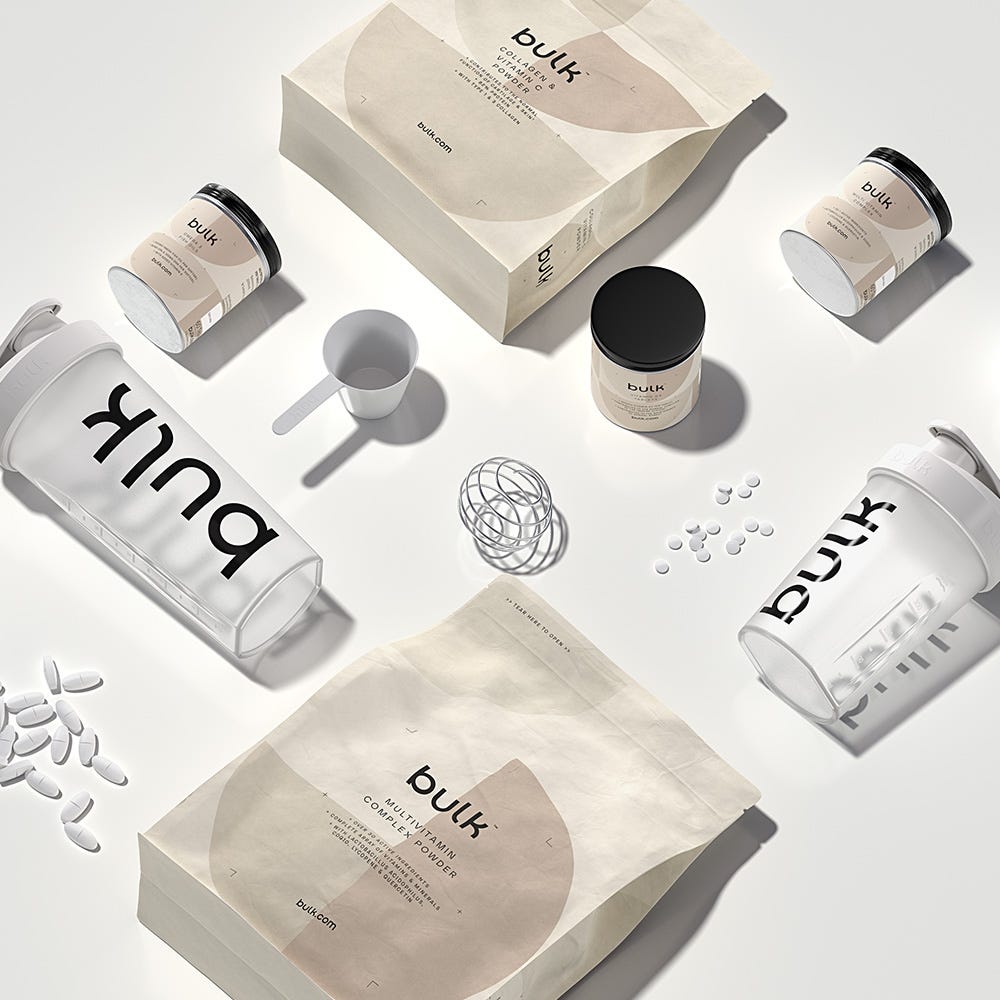 Immune Support
Formerly known as Complete Immune Support
Read More
As low as
Save €2.60
Regular Price
As low as
Save €2.60
Regular Price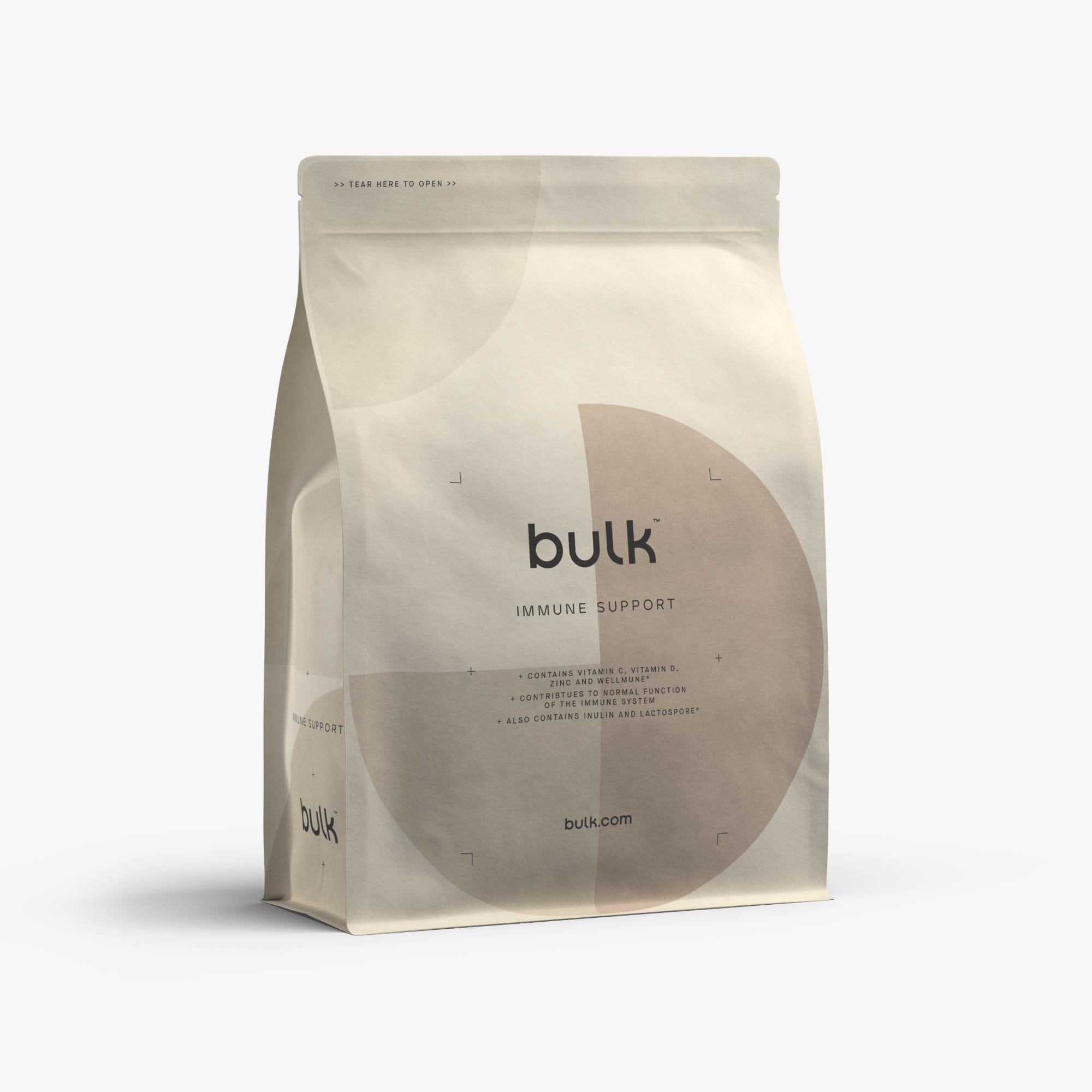 Formerly known as Complete Immune Support
Customer Reviews
Customer Reviews Subtitle