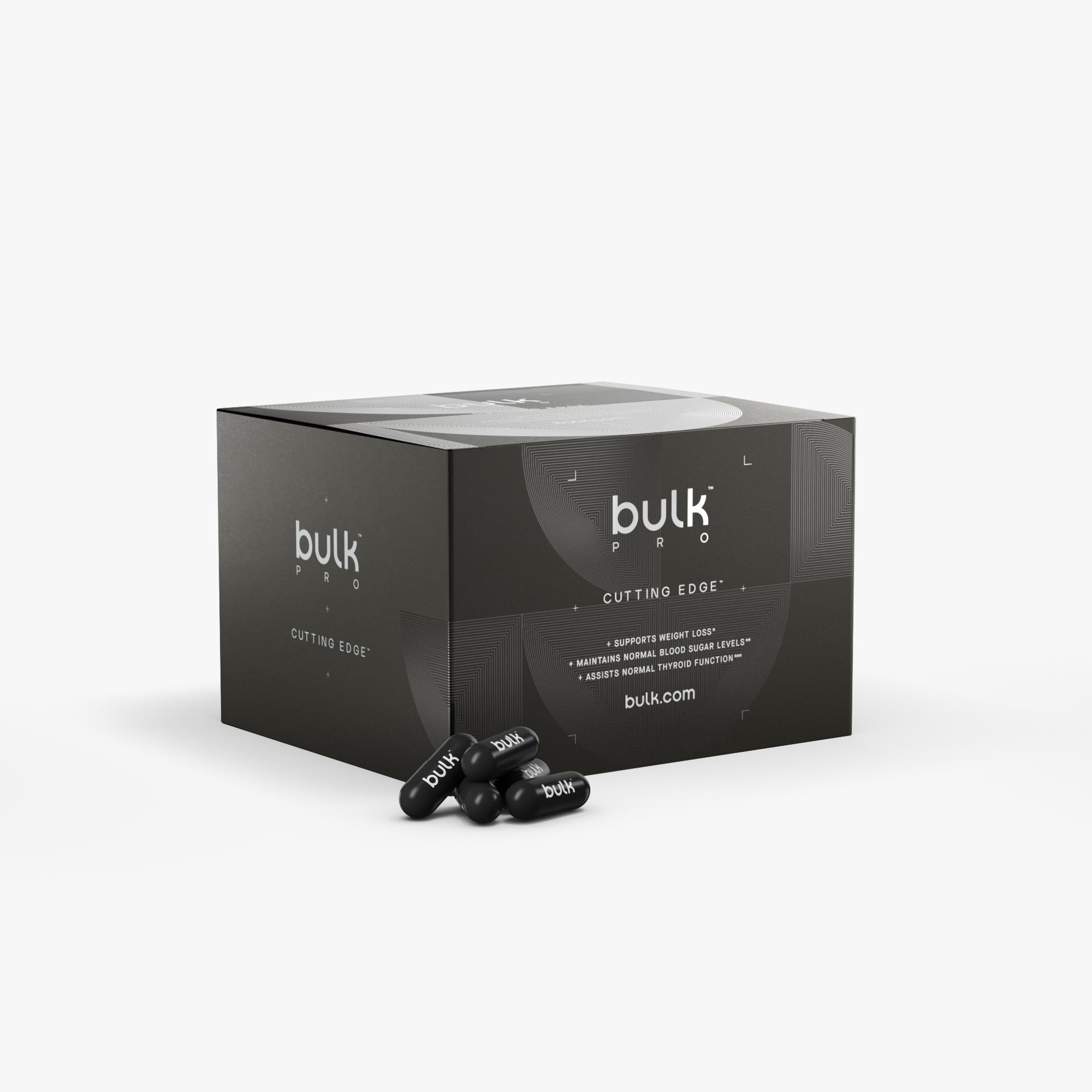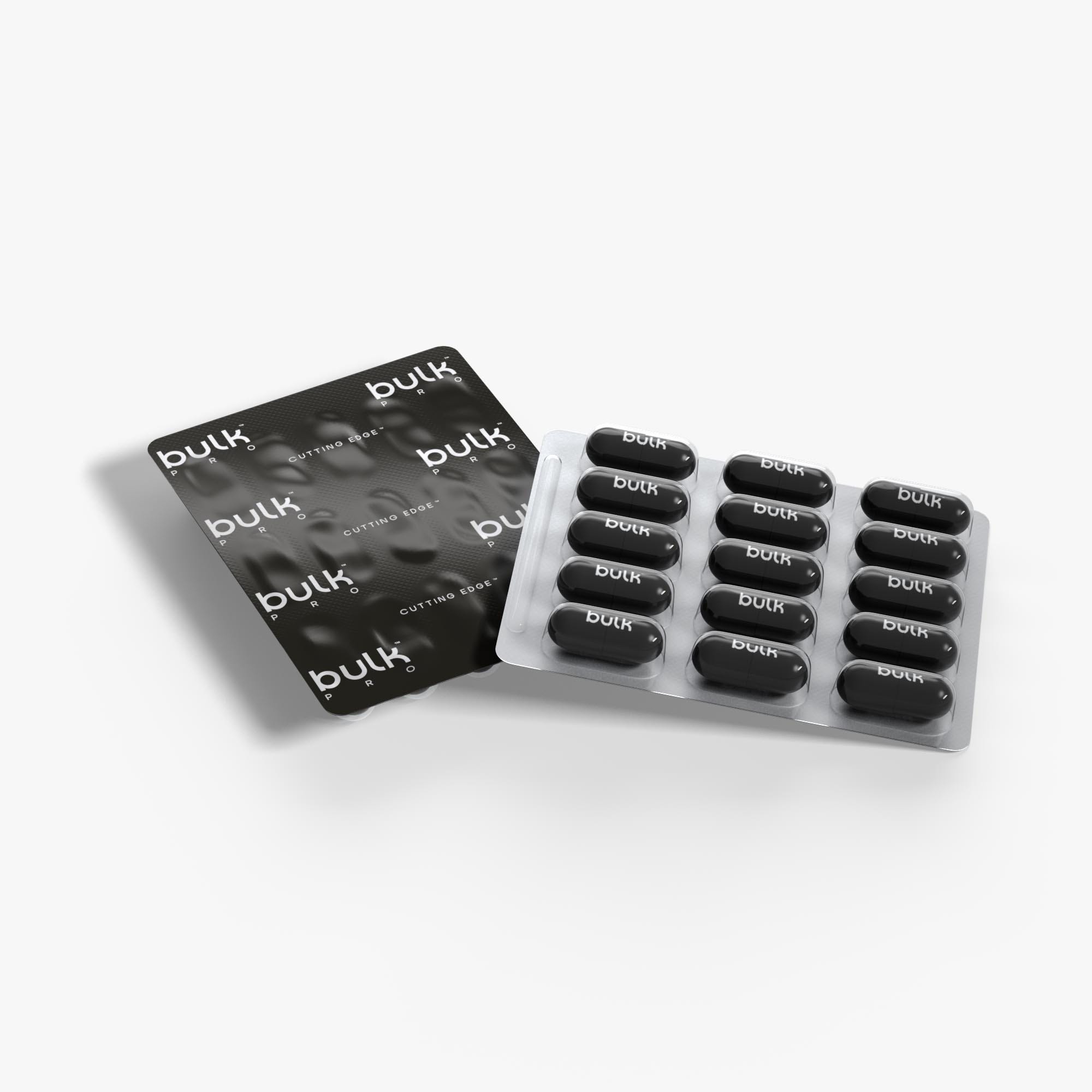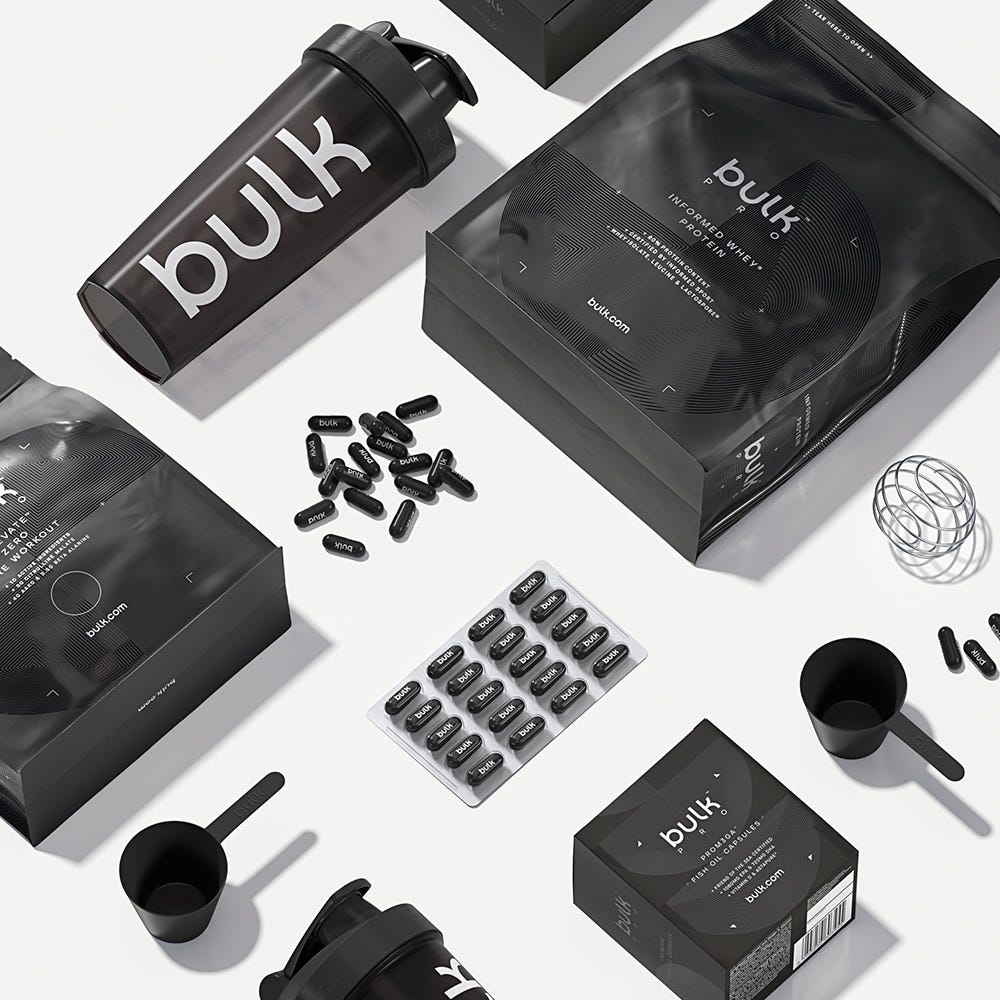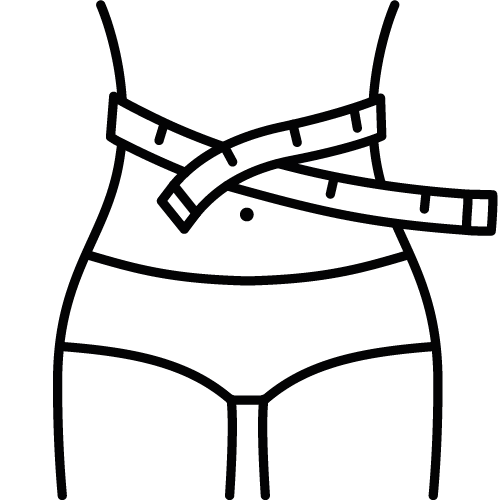 Our most effective weight loss* supplement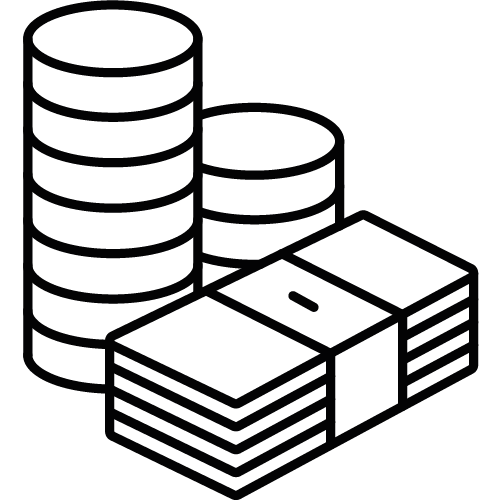 Full money back guarantee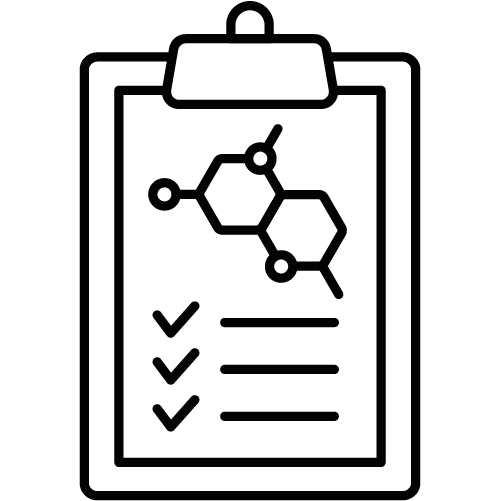 Contains 10 highly dosed ingredients
Cutting Edge
The very best weight loss* supplement from bulk™ using 10 popular ingredients combined into a single, pioneering formula.
Cutting Edge™ is our pinnacle weight loss product, produced to the same standard as all of our bulk™ PRO products. That means total transparency, with every single ingredient listed, as well as exact quantities. We've combined 10 ingredients into a single formula, creating a supplement that can contribute to weight loss*, thyroid function, lipid metabolism and blood sugar level regulation.
Each ingredient in our Cutting Edge™ weight loss* supplement is dosed to optimal levels in its most bioavailable form, meaning your body will readily absorb it quicker than regular formulas. And unlike other products, we don't hide our formula behind proprietary blends. We lay out each ingredient, its quantity, and what it does.
Glucomannan:
Derived from the konjac plant, *glucomannan contributes to weight loss in the context of an energy restricted diet, and has been proven to contribute to maintenance of normal blood cholesterol levels.
L-Phenylalanine:
Commonly found in protein-rich foods, l-phenylalanine is a precursor to the amino acid Tyrosine.
Caffeine:
Caffeine is best known as a stimulant, but it has also been shown to reduce your RPE (Rate of Perceived Exertion, or, how hard you think you're training), so you can train harder for longer.
Cinnamon Extract:
Cinnamon is a spice that has been used in food for thousands of years.
Peppermint Leaf Powder:
Mint is widely known as an ancient herb. It's been a popular herb with multiple uses for centuries, owing to its characteristic scent and flavour.
Choline Bitartrate: Part of the B-complex family of vitamins, choline is an essential nutrient commonly found in foods such as spinach and egg yolks. Choline is a precursor to phospholipids, which contribute to normal fat metabolism in the body.
BioPerine®:
BioPerine® is a natural thermonutrient that's extracted from the Piper nigrum L plant (black pepper).
Chromium Picolinate:
Chromium contributes to normal carbohydrate, protein and fat metabolism. For this formula, we use chromium in its specific picolinate form.
Selenium Methionine:
An extremely fast-absorbing form of selenium, bound to the amino acid methionine, selenium has been shown to contribute to protection of cells from oxidative stress and normal thyroid function.
*Cutting Edge™ | Money Back Guarantee
We're confident that you'll love Cutting Edge™. If for any reason you're not happy with your purchase, however, and have not used an unreasonable amount, simply return it to our specified returns address within 28 days of purchase and we'll credit your customer account with bulk™ POINTS to the value of the returned product.
Disclaimer: Implied results may vary. Individuals will respond differently. Implied results assume an appropriate nutrition and training plan.
The Purpose
Cutting Edge is an ideal weight loss* supplement for anyone looking to integrate an energy restricted diet into their regular training regimen.
*Cutting Edge™ contains glucomannan which, in the context of an energy restricted diet, contributes to weight loss. The beneficial effect is obtained with a daily intake of 3g glucomannan split across three 1g doses taken with 1-2 glasses of water before meals, in the context of an energy restricted diet.
Directions
Take 2 capsules per serving, 3 times per day and ideally on an empty stomach. For example, take 2 capsules before breakfast, 2 capsules before lunch and 2 capsules mid-afternoon.
Warnings: Drink 2 glasses of water with each serving to ensure the capsules reach the stomach. There is a risk of choking for people with swallowing difficulties or when ingesting with inadequate fluid intake. Contains Phenylalanine. Contains 300mg Caffeine per 6 capsules – do not exceed recommended dose and exercise caution if consuming with other Caffeine containing products.
SYNERGISTS
As a weight loss supplement, Cutting Edge™ is a one-stop solution. That said, there are a number of other products that could be used in conjunction. These include CLA Softgels, Organic Virgin Coconut Oil, which is great for cooking with, and Informed Whey™ for meeting your daily protein requirements.
Nutrition
(Measurements per 6 capsule serving)

Glucomannan: 3000mg
L-Phenylalanine: 400mg
Caffeine: 300mg
Cinnamon Extract: 250mg
Peppermint Leaf Powder: 50mg
Choline Bitartrate: 203mg (providing 83mg of choline)
BioPerine®: 5mg
Chromium Picolinate: 110 µg
Selenium Methionine: 55mg
Benefits
Fully FunctionalCutting Edge™'s optimal ingredient blend contributes to normal lipid metabolism, thyroid function, and blood sugar level regulation.
Optimal DosesEvery ingredient is dosed to optimal levels, higher than any competing product.
Combined ActionBy blending unique ingredients with different purposes, you get the best potential in a single supplement.
Pure PotencyWith over 4.5g of active ingredients, no other weight loss* supplement is as potently dosed.
Cutting Edge™ Ingredients
| | |
| --- | --- |
| Active Ingredients | Per 6 Capsules |
| Glucomannan | 3000mg |
| Green Coffee Extract | 400mg |
| L-Phenylalanine | 400mg |
| Caffeine | 300mg |
| Cinnamon Extract | 250mg |
| Choline | 82.5mg |
| Peppermint Leaf Powder | 50mg |
| BioPerine® | 5mg |
| Chromium | 110mcg |
| Selenium | 55mcg |
Full Ingredients:
Glucomannan, Capsule (HPMC, Black Iron Oxide), L-Phenylalanine, Green Coffee Extract, Caffeine Anhydrous, Cinnamon Extract, Choline Bitartrate, Magnesium Stearate, Peppermint Leaf Powder, Silicon Dioxide, L-Seleno Methionine (Di-Calcium Phosphate), BioPerine® (Black Pepper Extract), Chromium Picolinate.
Suitable For
Vegetarians & Vegans.
Allergens
None.
Read more...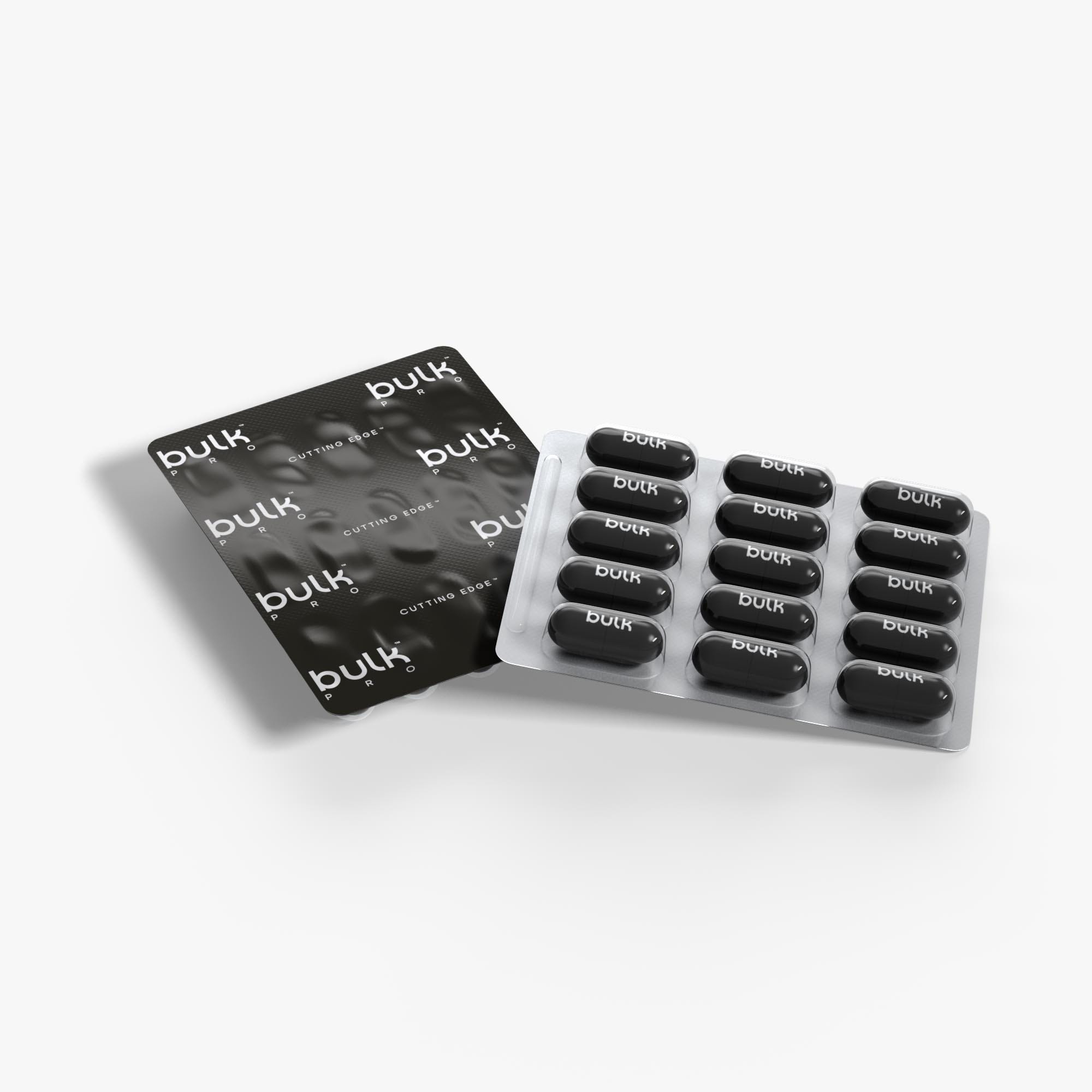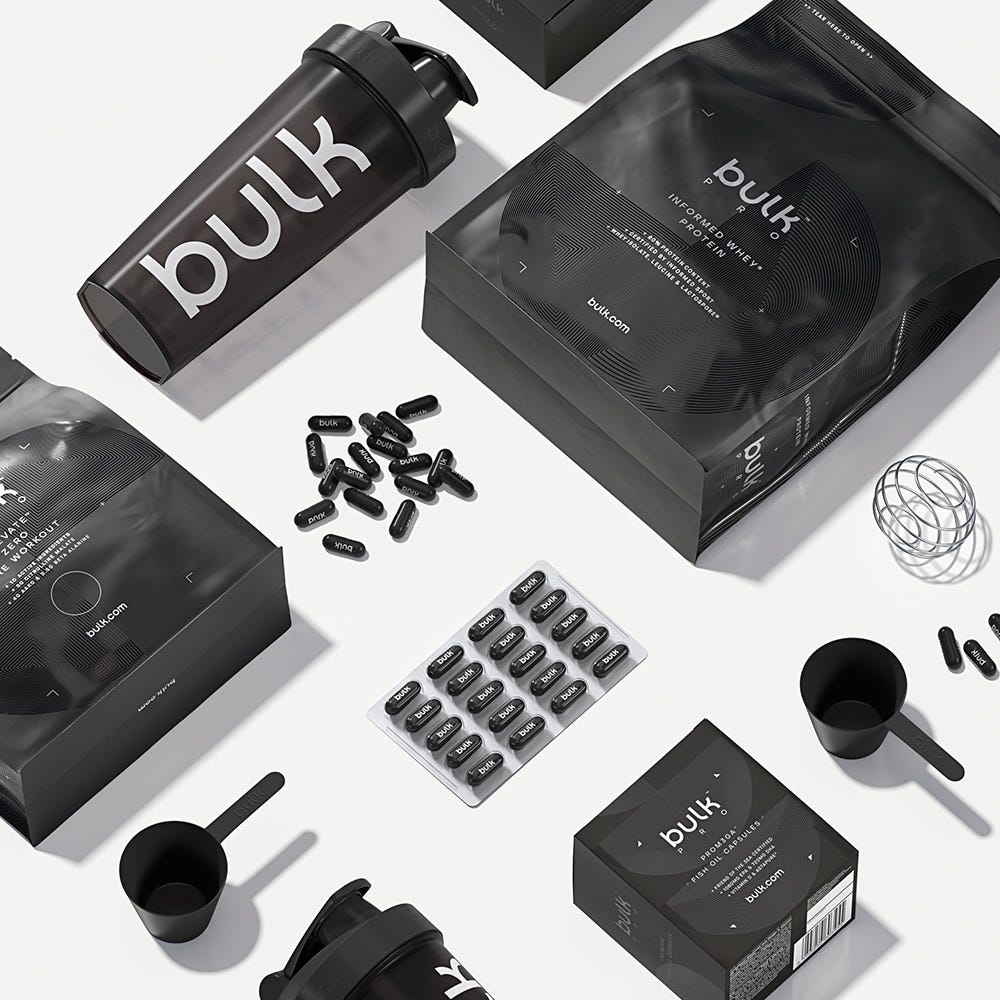 As low as
Save €11.55
Regular Price
As low as
Save €11.55
Regular Price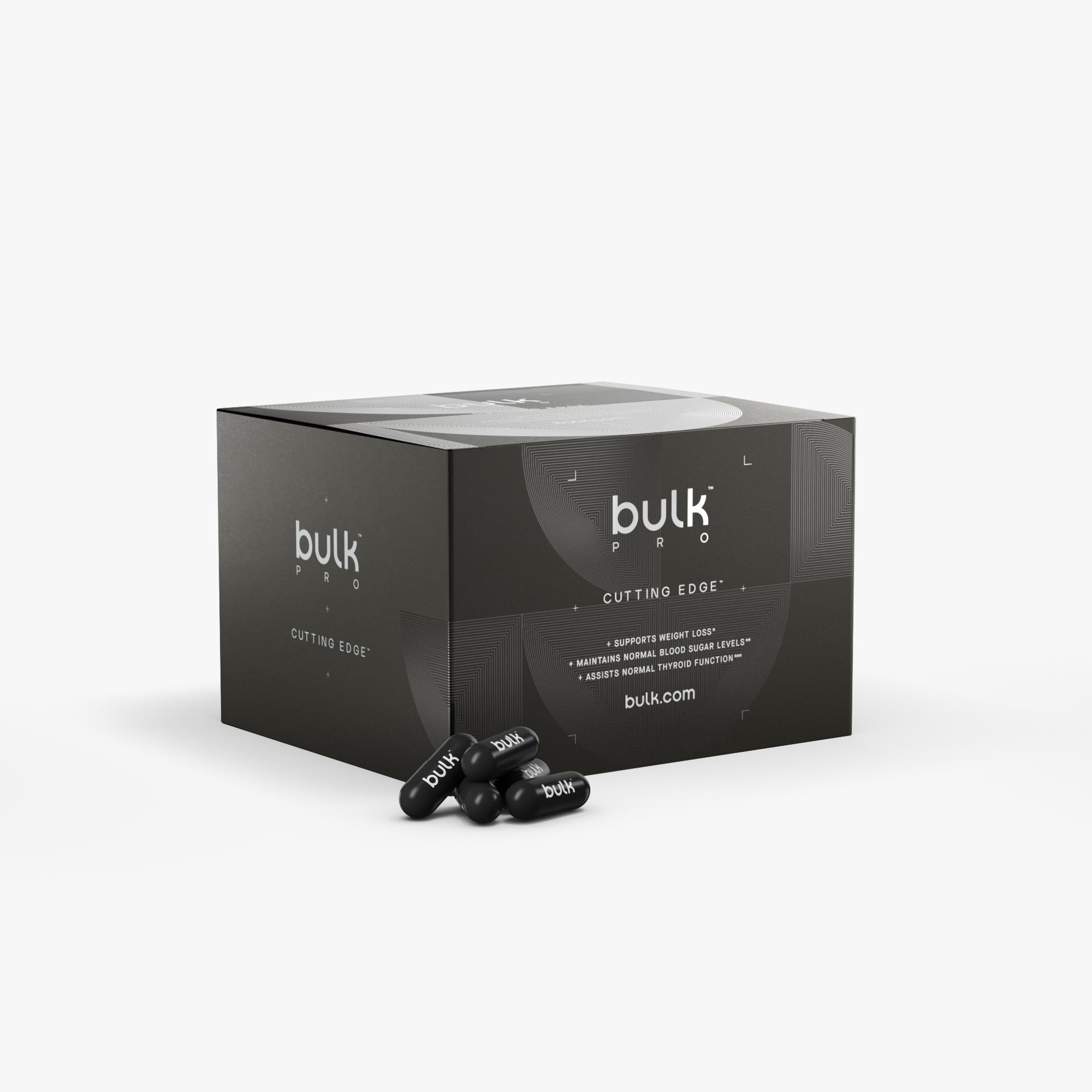 Customer Reviews
Customer Reviews Subtitle