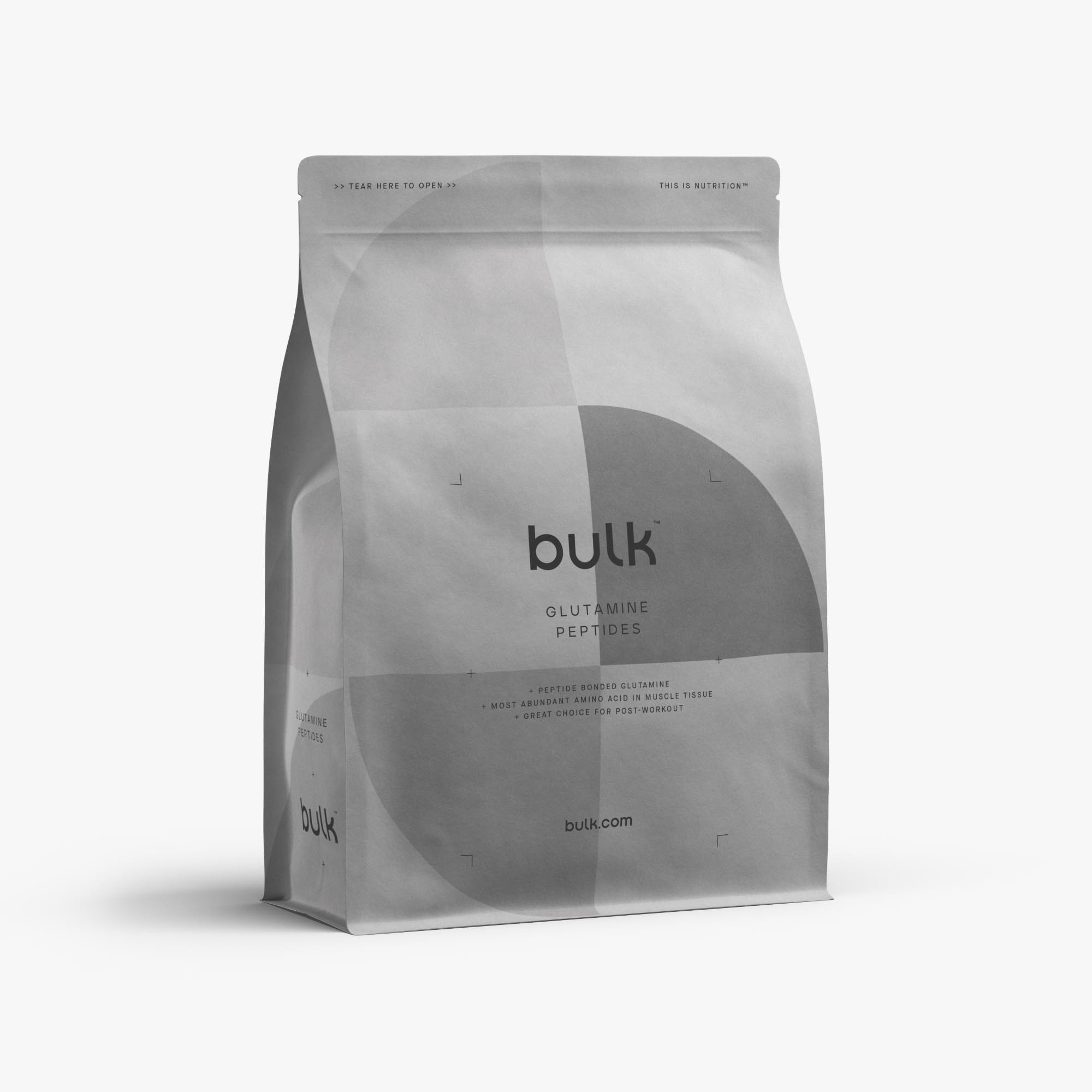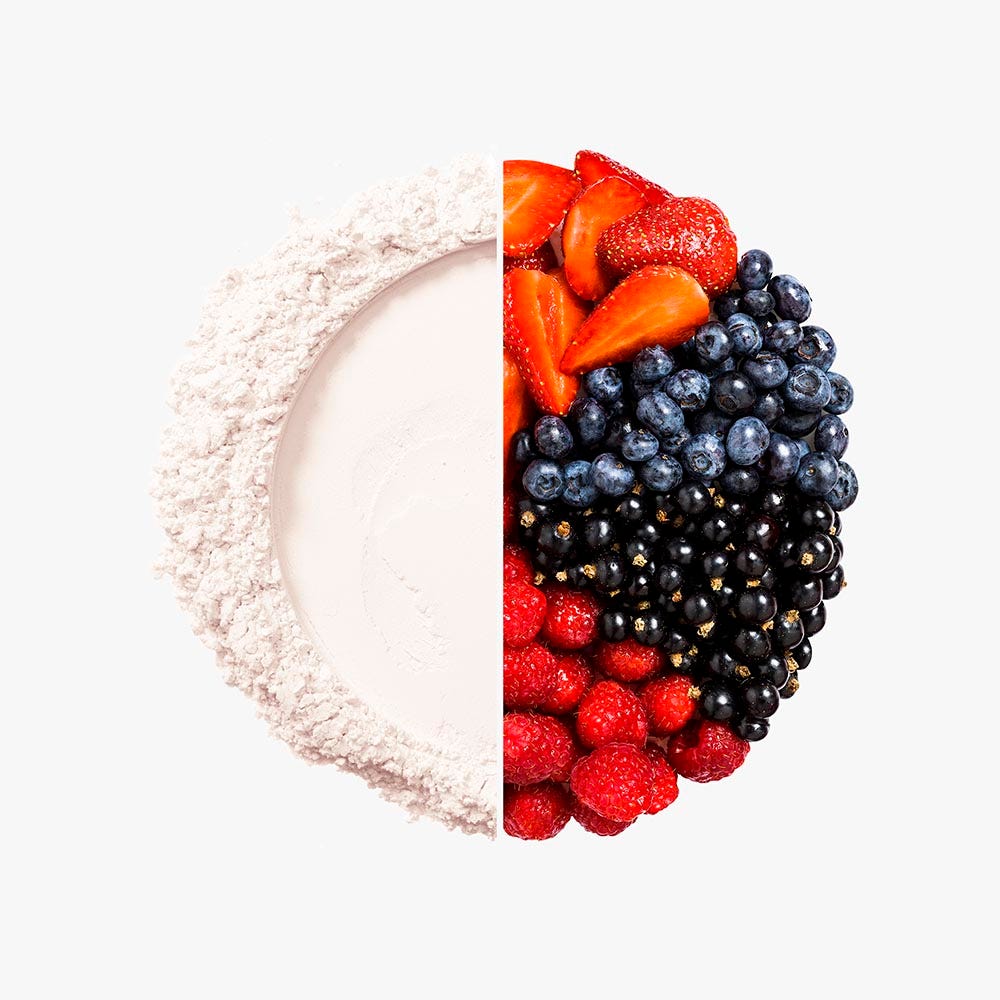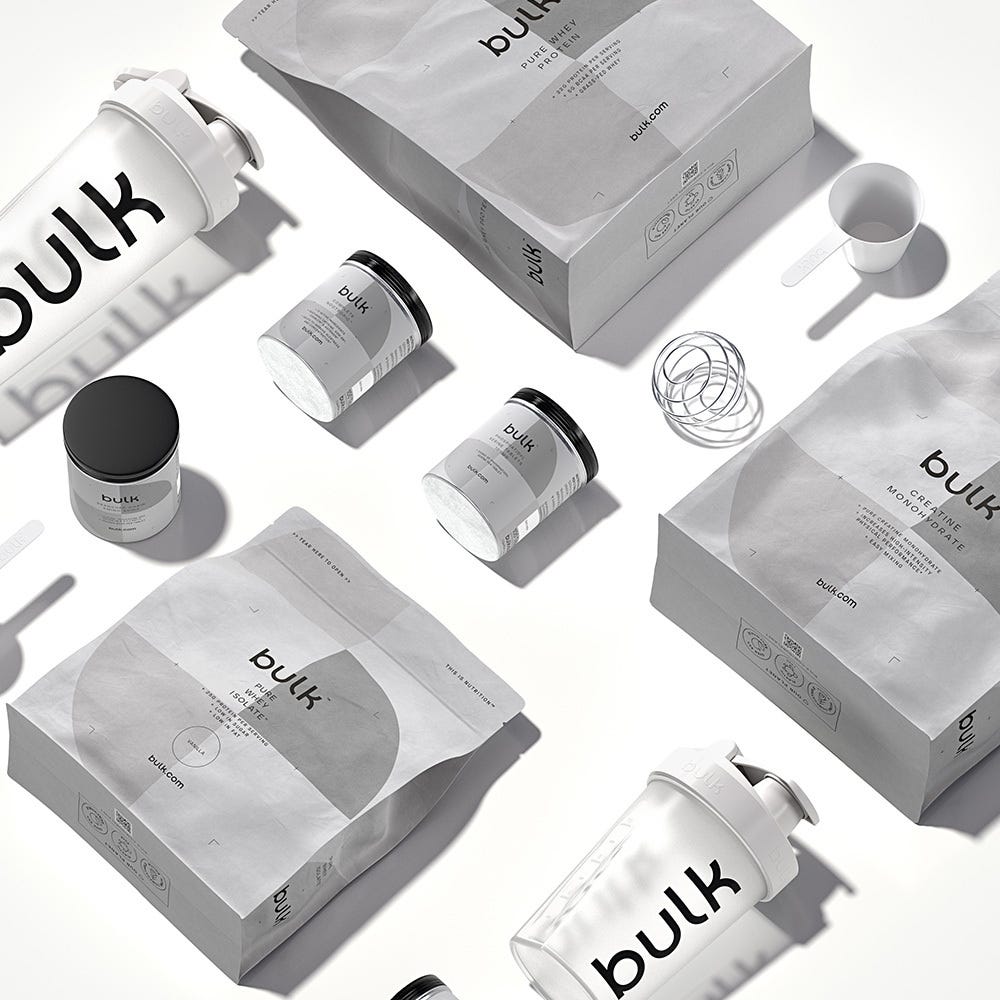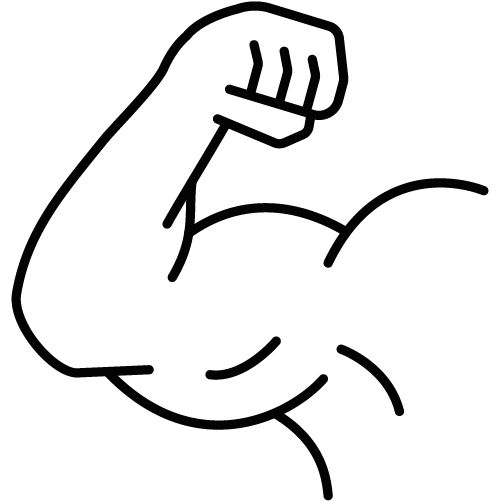 Peptide bonded form of Glutamine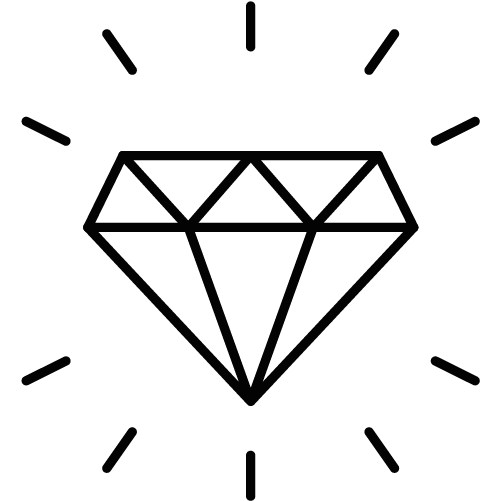 Most abundant amino acid in muscle tissue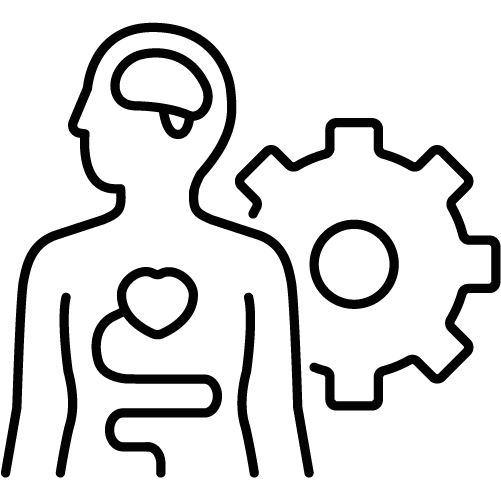 Conditionally essential amino acid
Glutamine Peptides
100% glutamine peptides powder, providing 3g of pure glutamine peptides in a convenient powder form, ideal for mixing with your favourite shakes or DIY workout formula.
Glutamine peptides is the most abundant amino acid found in muscle, and a conditionally essential amino acid. Basically, that means that the body can synthesise it naturally, but your body's levels of glutamine sometimes deplete faster than they can be replenished, such as during strenuous exercise. This glutamine peptides powder provides an easy way to integrate glutamine supplements into your post-workout protein shakes so you've always got a steady supply in your nutrition.
As the name suggests, Glutamine Peptides is a peptide-bonded form of glutamine, which simply makes the product more stable, particularly when mixed with other ingredients and products.
Disclaimer: Implied results may vary. Individuals will respond differently. Implied results assume an appropriate nutrition and training plan.
The Purpose
As a quick and easy way of replenishing your body's glutamine levels, our glutamine peptides powder is an ideal addition to any post-workout shake, whether added to your favourite product or as part of your own personal DIY blend.
Directions
Mix 1 scoop (approximately 3g) with 50ml water in a bulk™ Shaker Bottle, and consume ideally on an empty stomach. Glutamine Peptides are ideally used first thing in the morning and immediately after a workout or exercise.
Related Products
Glutamine Peptides can be combined with other supplements such as Tart Cherry Powder and BCAA.
Nutrition
(Measurements per 3g serving)

Glutamine Peptides: 3g

Benefits

Pure PotencyContains 100% high quality glutamine peptides.
Made for MixingIdeal for mixing with your favourite shakes and smoothies.
Do It YourselfAn ideal ingredient if you're making your own personal supplement formula.
Post-Workout PerfectonAn ideal addition to your favourite post-workout shake.
Glutamine Peptides Ingredients
100% Glutamine Peptides.
| | | |
| --- | --- | --- |
| Nutrition | per 3g Serving | per 100g |
| Glutamine Peptides | 3g | 100g |
Suitable For
Vegetarians & Vegans.
Allergens
Gluten.
Read more...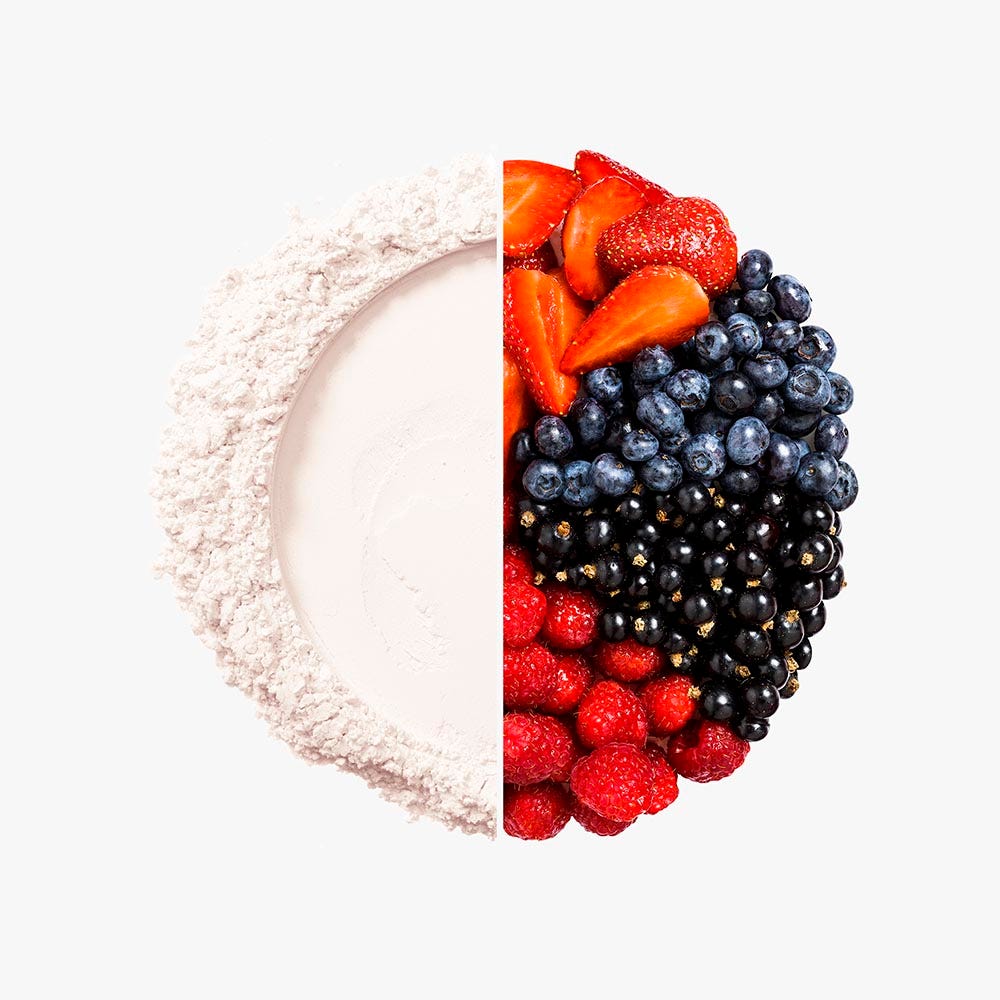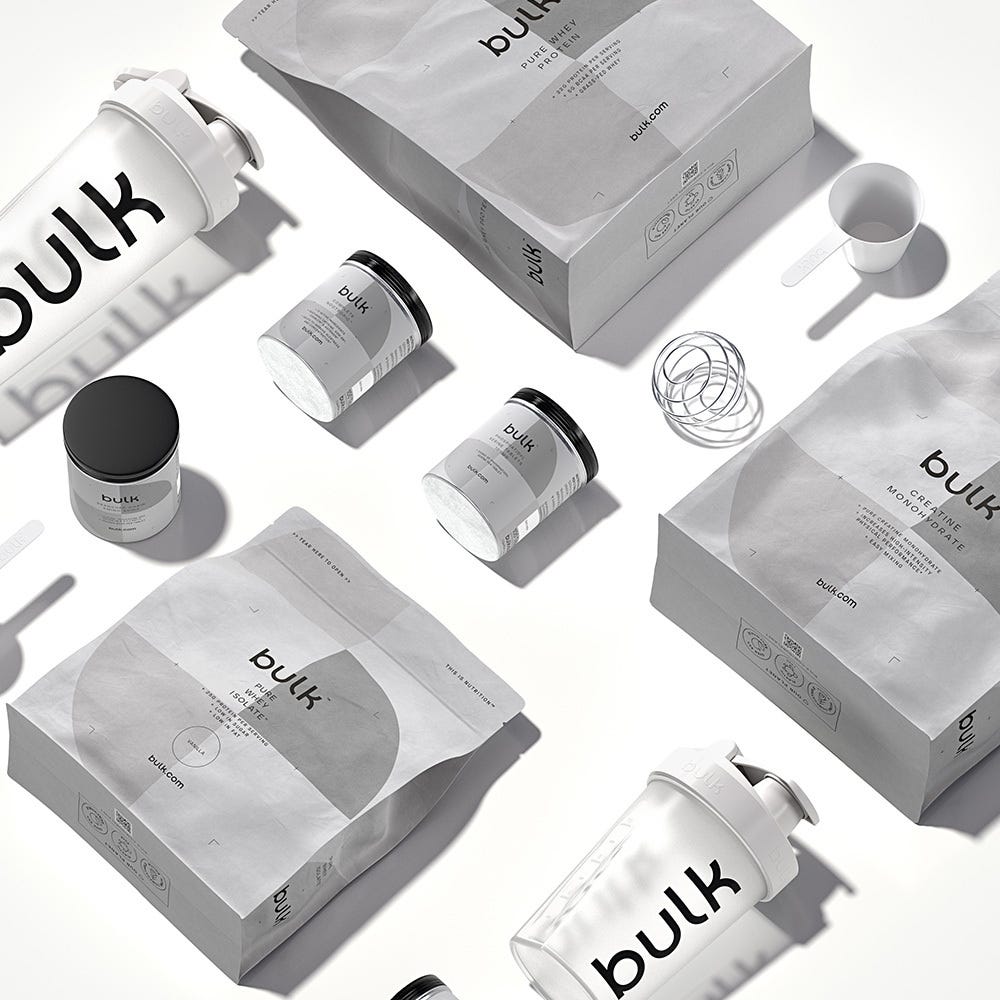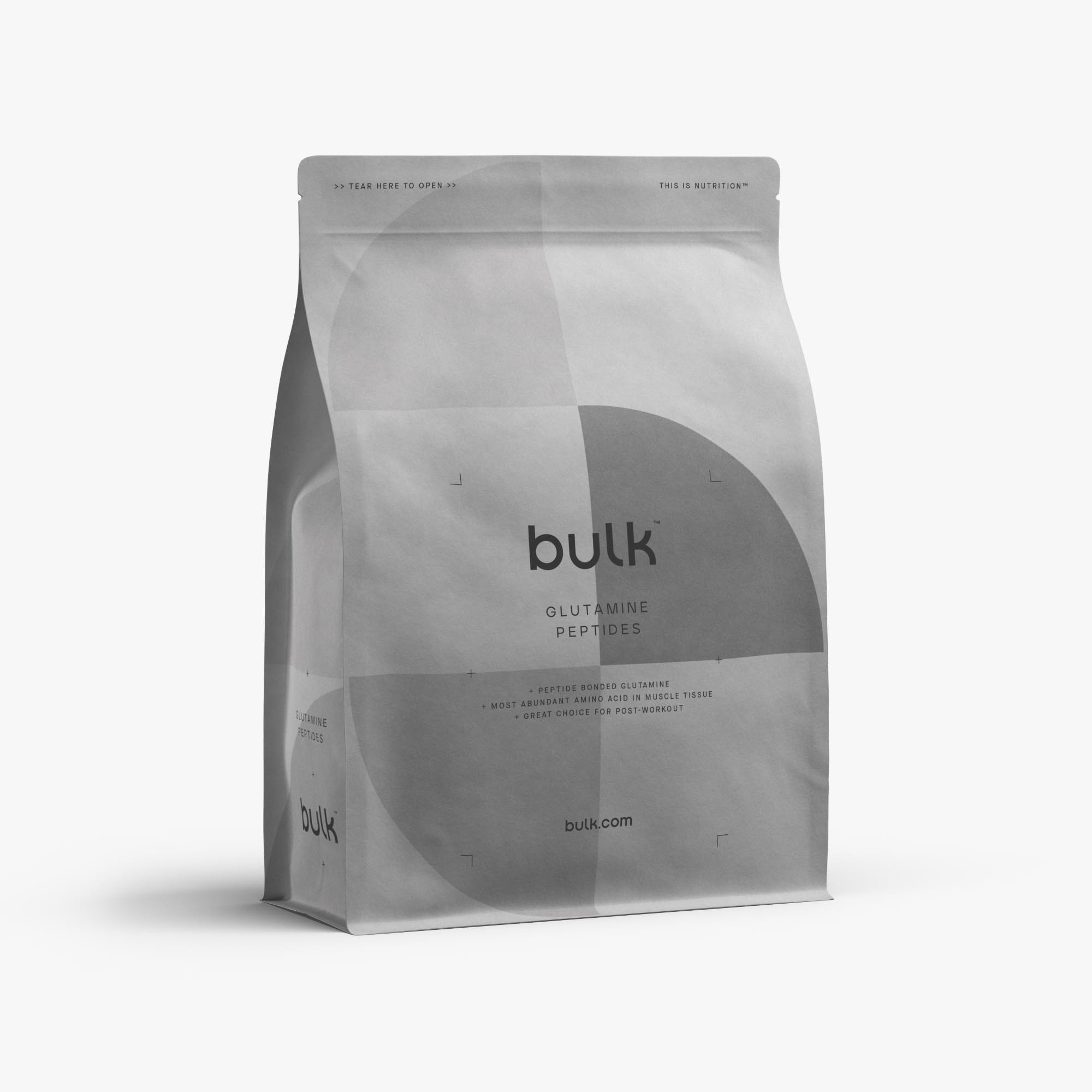 Customer Reviews
Customer Reviews Subtitle