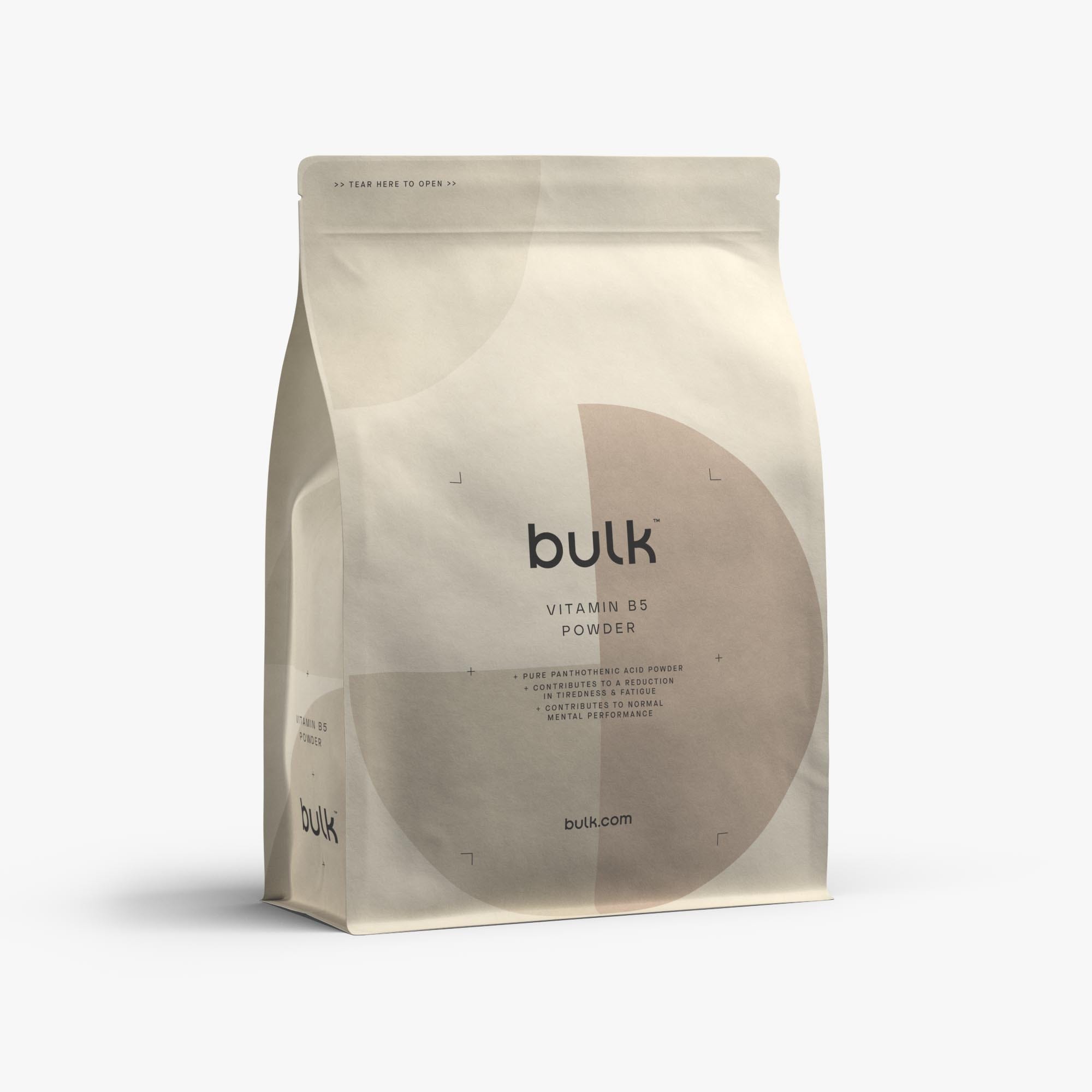 100% pure Vitamin B5 powder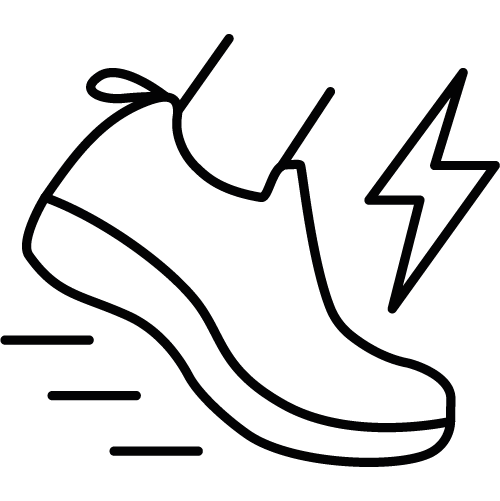 Contributes to normal energy yielding metabolism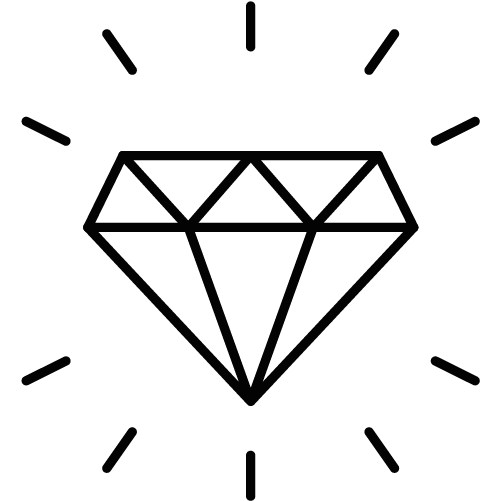 Contributes to normal mental performance
Vitamin B5 Powder
100% pure vitamin B5 powder, offering an easy way to integrate pantothenic acid into your nutritional intake, contributing to normal cognitive performance, energy-yielding metabolism and reduced tiredness and fatigue.
Vitamin B5, also known as pantothenic acid, is a water soluble vitamin commonly found in foods such as salmon, liver and egg yolks. Our Vitamin B5 offers an easy way to up your intake of vitamin B5 in a convenient powder, great for mixing in with your usual smoothie or pre-workout formula.
Vitamin B5 can be found in all living cells and has a number of nutritional benefits, including contributing to normal energy metabolism, normal cognitive performance, and contributing to a reduction in tiredness and fatigue.
Disclaimer: Implied results may vary. Individuals will respond differently. Implied results assume an appropriate nutrition and training plan.
The Purpose
Our vitamin B5 powder is great if you're looking for an easy way to add extra vitamin B5 into your diet. If you're an experienced trainer who likes to make their own DIY formulas, it's a great addition to pre-workout formulas.
Directions
Mix 1 heaped scoop (approximately 800mg) with 50ml water. Consume 3 servings per day, ideally with food.
For acne reduction we would recommend taking 5g daily, divided between 3 servings.
Synergists
Vitamin B5 is said to exhibit synergistic effects when combined with Vitamin C, Vitamin B6 and Vitamin B12.
Nutrition
100% Vitamin B5 (Pantothenic Acid)
Benefits
Morning, Noon or NightGreat any time of day, whatever your workout regime.
Do It YourselfAn ideal ingredient if you're making your own personal supplement formula.
Made for MixingMixes easily into pre-workouts and smoothies for additional nutrition.
Vitamin B5 Ingredients
100% Vitamin B5 (Pantothenic Acid).
Suitable For
Vegetarians & Vegans.
Allergens
None.
Read more...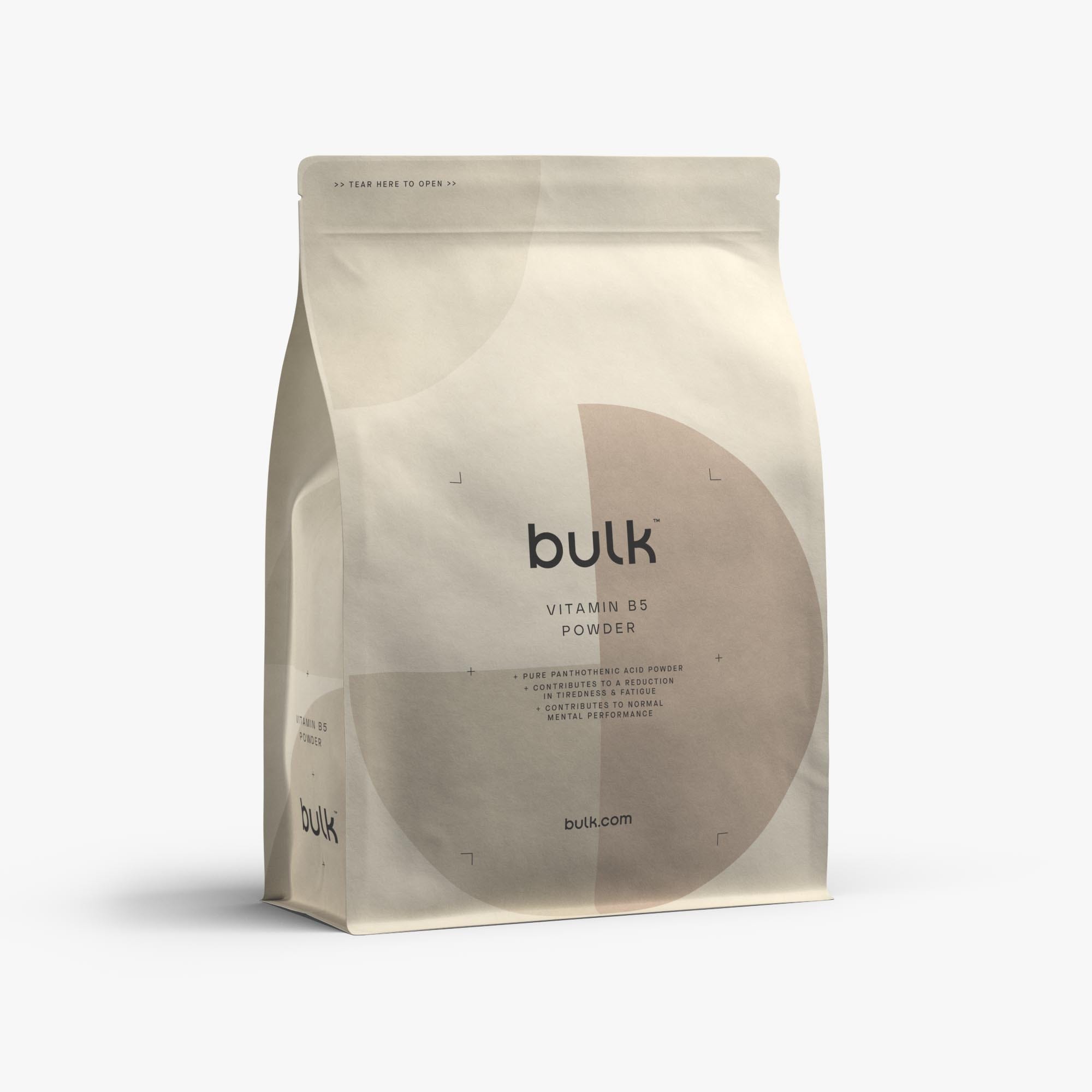 Customer Reviews
Customer Reviews Subtitle