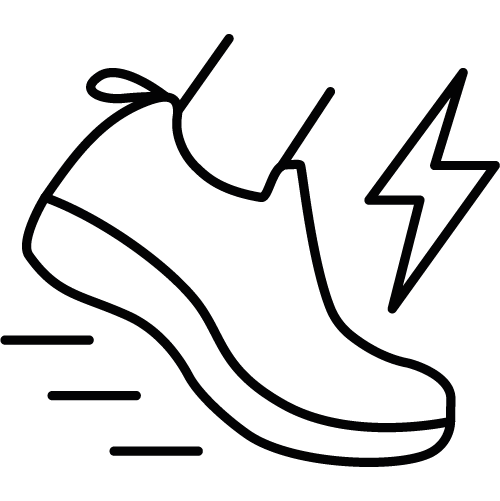 Potent pre-workout in a convenient gel format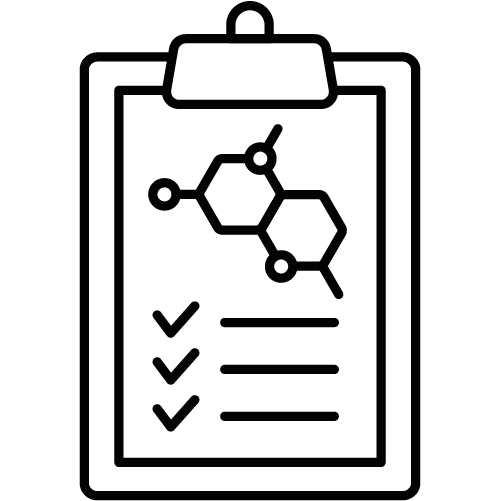 Citrulline, Beta Alanine, Arginine & more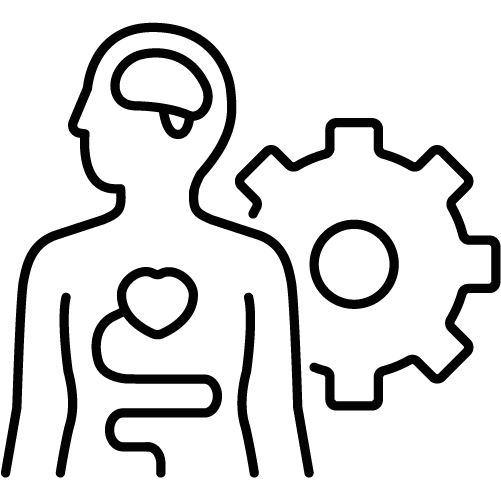 Contributes to the reduction of tiredness and fatigue
Complete Pre-Workout™ Gel Sample
A sample of our potent pre-workout formula in an ultra-convenient gel format, combining 12 powerfully dosed active ingredients to kickstart your session.
As the name suggests, our Pre-Workout™ Gels are a modified version of our hugely popular Pre-Workout™ powder, prepared as a convenient, portable gel sachet, so you can carry them with you wherever you go and get a pre-workout boost at a moment's notice.
We loaded our Pre-Workout™ Gel formula with essential nutrients to prepare you for your workout – with no unnecessary extras. The result is a simple, effective pre-workout gel that's ready when you are. And best of all, they taste incredible.
Citrulline Malate
Each sachet of Pre-Workout™ Gel contains an impressive 2000mg of citrulline malate, putting other pre-workouts to shame.
Beta Alanine
Added to increase carnosine production.
Arginine Alpha-Ketoglutarate (AAKG)
A popular pre-workout ingredient added at research proven doses. 100% pure and of the highest quality.
N-Acetyl L-Tyrosine
The most bioavailable form of the vital amino acid tyrosine, a popular precursor to adrenaline.
Caffeine
The most popular stimulant in the world, added to increase alertness, improve concentration and contribute to an increase in endurance performance.
Grape Seed Extract
Grape seed extract is derived from whole grape seed, a rare addition to pre-workout products.
Vitamin B1 (Thiamine)
Contributes to normal energy yielding metabolism, nervous system function, cognitive function and heart function.
Vitamin B2 (Riboflavin)
Contributes to normal energy yielding metabolism, nervous system function, maintenance of normal mucous membranes, iron metabolism, normal vision, maintenance of red blood cells and normal skin maintenance.
Vitamin B3 (Niacin)
Helps to reduce tiredness and fatigue, as well as normal nervous system function and energy yielding metabolism.
Vitamin B6 (Pyridoxine Hydrochloride)
Helps to reduce tiredness and fatigue, as well as contributing to normal protein, glycogen and energy-yielding metabolism.
Vitamin B12 (Cyanocobalamin)
Vitamine B12 contributes to normal red blood cell formation, as well as energy-yielding metabolism and cognitive function.
The Purpose
Like all of our Pre-Workout™ formulas, these gels are designed to be an ideal pre-workout formula to kickstart your training session. Thanks to their portable gel sachet form, they're especially good for carrying with you in your bag in case you pack in a quick session before or after work, or even to use when you're travelling.
Benefits
Perfect Pre-WorkoutThe ideal supplement for pre-workout, giving you the nutrition you need to seriously train.
On the MoveProvided in a convenient, portable gel form, so you're always ready to go.
Optimal DosesEvery ingredient is dosed to optimal levels, some higher than any competing product.
Muscle MaintenanceIdeal for maintaining muscle mass and promoting growth.
Combined ActionBy blending unique ingredients with different purposes, you get the best potential in a single supplement.
Directions
Take 1 gel, 30 minutes before exercise and ideally on an empty stomach.
Nutrition
Nutrition
per 60g gel
per 100g
Energy kJ/Kcal
137/32
228/54
Fat
of which saturates
0g
0g
0g
0g
Carbohydrates
of which sugars
1.4g
0g
2.3g
0g
Fibre
0.8g
1.4g
Protein
4.8g
8g
Salt
0g
0g
Ingredients
Water, Citrulline Malate, Beta Alanine, Arginine Alpha Ketoglutarate, Glucono Delta Lactone, Taurine, Gelling Agent (Sodium Carboxymethylcellulose), N-Acetyl-L-Tyrosine, Caffeine, Natural Flavouring, Grape Seed Extract, Preservatives (Potassium Sorbate), Sweetener (Sucralose), Niacin, Vitamin B6, Riboflavin, Thiamin, Vitamin B12.
Active Ingredients Per 60g Gel:
Citrulline Malate 2000mg, Beta Alanine 1600mg, Arginine Alpha Ketoglutarate 1500mg, Taurine 1000mg, N-Acetyl L-Tyrosine 400mg, Caffeine 200mg, Grape Seed Extract 150mg, Vitamin B1 1.1mg (100% RDA), Vitamin B2 1.4mg (100% RDA), Vitamin B3 16mg (100% RDA), Vitamin B6 1.4mg (100% RDA), Vitamin B12 2.5mcg (100% RDA).
Suitable For
Vegetarians.
Allergens
None.
Storage
Store in a cool dry place.
Advisory information
Food supplements are not intended to replace a varied and balanced diet and a healthy lifestyle. Do not exceed the recommended usage. Keep out of reach of children.
Although every care has been taken to keep product information up to date on our website, please always read the information provided on product label or packaging before use.
The actual results of consuming dietary supplements may differ from those implied. Individuals may respond differently, and the suggested results presume appropriate nutrition and training plan.
Customer Reviews
Customer Reviews Subtitle
Complete Pre-Workout™ Gel Sample
As low as
Save €0.63
Regular Price
As low as
Save €0.63
Regular Price Share your journey on Instagram @bulk