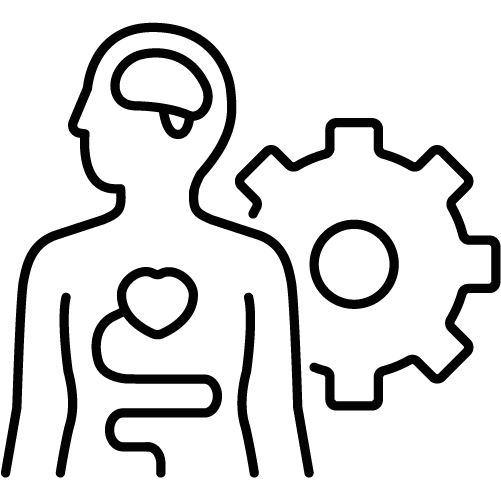 Contributes to normal digestion*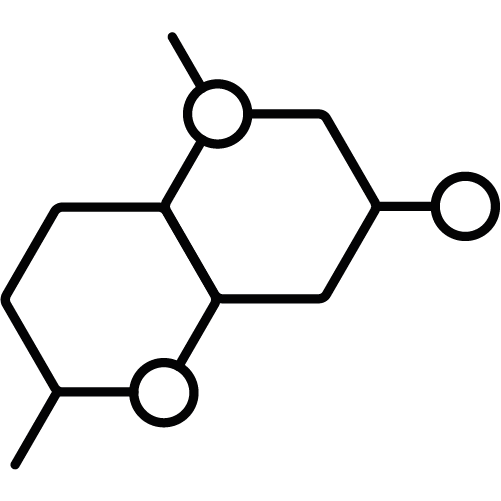 Digestive enzyme function**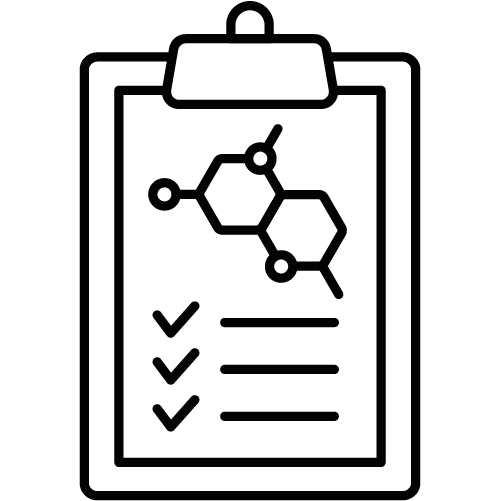 24 active ingredients
Digestive Health Capsules
Do you feel like your digestive system could do with a helping hand? With an endless to-do list, it's not surprising. Every morsel that passes your mouth embarks on a long journey. Food is broken down into the components needed for energy, growth, repair and the day-to-day functioning of your body. These capsules provide a comprehensive blend of 24 active ingredients to support this process.
And here are all the little helpers. Chloride contributes to normal digestion*. Calcium contributes to digestive enzyme function**. Three types of soluble and insoluble fibre, in the form of baobab powder, NuBana™ green banana flour and inulin from chicory. These have been paired with bacillus coagulans live cultures in the form of LactoSpore® and Lactobacillus plantarum, and Lactobacillus rhamnosus and Bifidobacterium animalis lactis in the form of SynBalance® SmilinGut. DigeZyme® Plus provides Alpha-amylase, protease, cellulase, lipase and lactase to improve lactose digestion***.
If you're not impressed with that lot, we have more. Selenium contributes to the protection of cells from oxidative stress, chromium contributes to normal macronutrient metabolism and vitamin D contributes to the normal function of the immune system. This is topped off with a combination of fennel seed extract, peppermint oil, dill leaf, ginger root extract, artichoke extract and aloe vera extract. 
Four capsules, before or after your main meal, is all it takes to give your digestive system some extra support.

Our Digestive Health Capsules can be combined with other health and wellbeing supplements to suit your individual needs. Suitable to take alongside Blood Sugar Health Capsules, if desired. They also work well with Cinnamon Extract Powder, Alpha Lipoic Acid Capsules and Psyllium Husk Powder.
*Chloride contributes to normal digestion by production of hydrochloric acid in the stomach.
**Calcium contributes to the normal function of digestive enzymes.
***Lactase Enzyme improves lactose digestion in individuals who have difficulty digesting lactose. This needs to be taken with every lactose-containing meal.
Purpose
If you're looking for a super-convenient supplement to keep your digestive system happy, this one's for you. Vegetarian and vegan friendly.
Benefits
Convenient supplement Before or after your main meal, you choose when
The simple solution to looking after your digestionA comprehensive supplement with 24 active ingredients
Make it your ownCombine with other supplements to tailor your nutritional needs
In the green teamVegetarian and vegan friendly
Usage
Four capsules before or after your main meal of the day. You're good to go.
Related Products
Kidney Health Capsules pair well with Blood Sugar Health Capsules Cinnamon Extract Powder, Alpha Lipoic Acid Capsules and Psyllium Husk Powder.
Nutrition
Nutrition
per 4 capsules
Inulin 
400mg
Baobab Powder
400mg


 

Green Banana Flour
250mg
Fennel Seed Extract
200mg (2g Seed Equivalent)

 

DigeZyme® Plus Enzyme Complex
167mg (Providing a-Amylase 4008 DU, Protease 1002 PU, Cellulase 1100 CU, Lactase 5010 FCC, Lipase 200 FIP)
Calcium 
120mg (15% RI*)
Chloride 
120mg (15% RI*)
Peppermint Oil Powder
100mg
Dill Leaf Powder
100mg
LactoSpore® Bacillus Coagulans
600 Million Spores
SynBalance® Lactobacillus Plantarum
2 Billion CFU
SynBalance® Lactobacillus Rhamnosus
2 Billion CFU
SynBalance® Bifidobacterium Animalis Lactis
2 Billion CFU
Ginger Root Extract
37.5mg (750mg Root Equivalent)
Artichoke Leaf Extract
20mg
Vitamin D3
25μg (500% RI*)
Aloe Vera Gel Powder 
10mg (2g Plant Equivalent)
Selenium 
28μg (51% RI*)
Chromium 
12μg (30% RI*)
*Reference Intake of an average adult.
All CFU and Spore counts are correct at the time of manufacture.
Ingredients
Capsule Shell (Hydroxypropyl Methyl Cellulose), Inulin (Chicory), Baobab Fruit Powder, Bulking Agent (Dicalcium Phosphate), Calcium Carbonate, Potassium Chloride, Green Banana Flour (NuBana™), Fennel Seed Extract 10:1, DigeZyme® Plus Enzyme Complex (a-Amylase, Protease, Cellulase, Lactase, Lipase), Peppermint Oil Powder, Dill Leaf Powder, Bacillus Coagulans (LactoSpore®), Ginger Root Extract 20:1, SynBalance® SmilinGut (Lactobacillus Plantarum, Lactobacillus Rhamnosus, Bifidobacterium Animalis Lactis), Artichoke Leaf Extract (5% Cynarin), Vegan Vitamin D3 (D3V®), Aloe Vera Gel Powder 200:1, Selenium (Selenomethionine), Chromium Picolinate.
Allergens
None.
Suitable for
Vegetarians and Vegans.
Storage
Store in a cool dry place.
Advisory information
Food supplements are not intended to replace a varied and balanced diet and a healthy lifestyle. Do not exceed the recommended usage. Keep out of reach of children.
Although every care has been taken to keep product information up to date on our website, please always read the information provided on product label or packaging before use.
The actual results of consuming dietary supplements may differ from those implied. Individuals may respond differently, and the suggested results presume appropriate nutrition and training plan.
Our Planet
We use 100% European-sourced aluminium for our pill pots, because aluminium is one of the most widely-recycled materials in use today, meaning your packaging is guaranteed to be reused, again and again. Click here to learn more about the Our Planet project.
This year alone we've made some big changes:
Over 90%

of all our packaging materials have transitioned to sustainable alternatives.

12 million

pieces of single-use plastic removed from our packaging.

Over 1 million

boxes replaced with FSC certified cardboard.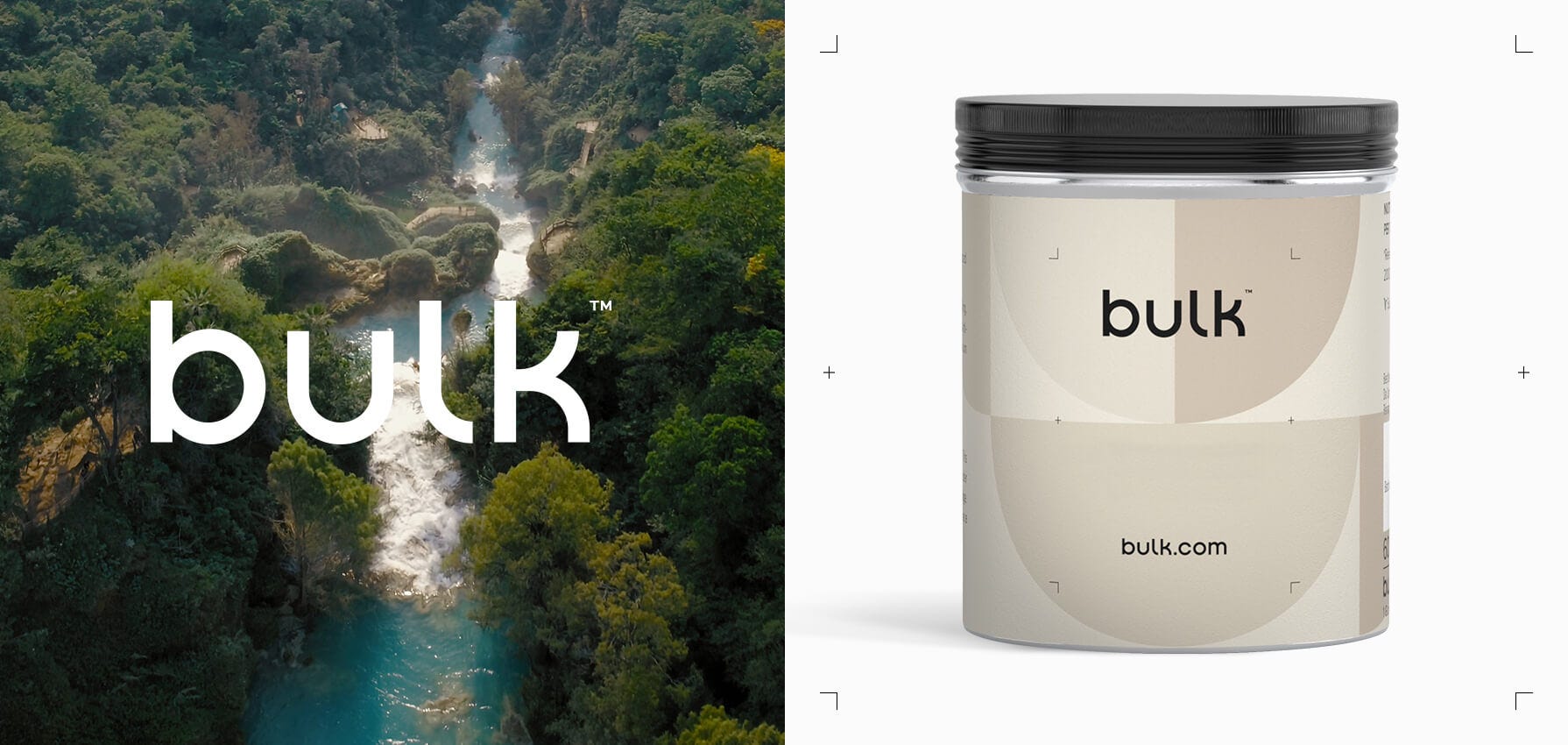 Customer Reviews
Customer Reviews Subtitle
Digestive Health Capsules
As low as
Save £12.25
Regular Price
As low as
Save £12.25
Regular Price Share your journey on Instagram @bulk