Climate change is an issue that involves all of us. Here's what Bulk is doing to achieve 100% sustainability – and transform the whole industry along the way.
More than any other issue, climate change is the biggest challenge facing our planet today. Environmental scientists now say we have less than 10 years to prevent catastrophic harm to our planet, and one of the worst contributors is environmental pollution caused by plastic. It's virtually indestructible, and it takes huge amounts of energy to produce, process, and recycle – and that's if it even gets recycled. A lot of plastic ends up in our oceans and waterways, which now contain an estimated 150 million tonnes of drifting plastic, killing wildlife and causing immeasurable damage to our marine ecosystems.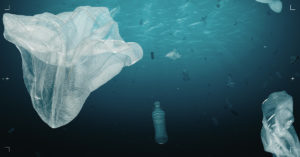 That's why at Bulk, we've launched Our Planet: a project to transition all of our product and shipping packaging to 100% sustainable materials, where we've made significant progress already, transitioning over 90% of our packaging materials to sustainable alternatives.
Single-use plastic. We want it gone. Our goal is to remove all single-use plastic from our packaging, while still delivering the same quality products you know and love. We've made some big changes already and are working to provide even more sustainable and renewable alternatives in the near future.
Compostable materials. What is better than a zero waste solution? Using home-compostable (biodegradable) materials drastically reduces the impact that our products have on the environment – so we've made it our priority to use them wherever we can.
Recyclable materials. Using circular material means that our packaging can be reused again and again which is better for our planet and ourselves. Our packaging has to live another life and reduce the overflow in our landfills.
By doing all of this, we're not just transforming our own business practices; we're pioneering new sustainable technologies and laying the groundwork for others in the industry to follow suit and change their practices as well. Here's how we're doing it.
First, we're gradually converting our standard protein pouches from plastic to NatureFlex™, a triple-layer packaging material made from completely home-compostable materials: FSC-certified paper; bio-compostable cornstarch film; and a metallized NatureFlex™ lining made from renewable wood pulp. That means when you're done with your pouch, you can simply throw it on your garden compost pile, or recycle it in your food and compost waste bin, where it will break down in as little as 60 days!
We're using NatureFlex™ for all of our pouches except for our extra-large 5kg pouches, which are currently too heavy for NatureFlex™ material, and our Bulk PRO® range of products. For now, these are made from Grade 4 LDPE plastic (the same as shopping bags), which can be recycled by handing in at your local supermarket – and don't worry, we're working on a plastic-free solution right now, as you're reading this.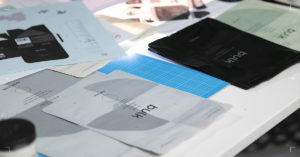 Next up, we've converted all of our vitamin and supplement pill pots from plastic to aluminium. Why did we choose aluminium? Basically, because it's extremely popular. Aluminium is used to produce smartphones, aeroplanes, power lines, and even in construction. So when you recycle aluminium, it's guaranteed to be recycled, reused, and put back into circulation. We only use EU-sourced aluminium, our pots are manufactured in the UK, and we've even adjusted pot sizes to better fit in packaging – so no more tiny pill pots arriving in massive boxes.
Thanks to these two simple steps, we've already eliminated over 12 million pieces of single-use plastic from our packaging in 2021 alone, and that's just the big stuff. We've also committed to ensuring all of our shipping boxes are made from FSC-certified cardboard (meaning they're sourced from sustainable, responsibly-managed forests), and we're even changing our packaging tape to an eco-friendly, paper-based material as well. That's what the push from 90% to 100% sustainability looks like in practice: Hunting down those last few spots where we can improve, and putting in the work to ensure every aspect of our business is sustainable, responsible, and focused on building a better future for us all.
So as you can see, it's a big journey. But because we're the first in our industry to make these changes, we're creating a blueprint that other businesses will be able to learn from and implement in their own practices. So if we do a good job, we'll have transformed our business; if we do a great job, we can transform an entire industry.
We've made a lot of progress, but there's still a lot left to do, and we're committed to meeting our goals. We can't wait to let you know how we're getting on over the next few months and to see more about our sustainability efforts, visit the Our Planet page on our website.
Related articles
Looking to learn more? We believe that every person, with support, has the right to transform their lives through fitness. That's why we've put together hundreds of articles with expert advice, all to help you on your fitness journey.
5 Ways to work on Mental Health                  5 Tips to get you back in the game
Tips to beat Lockdown Fatigue                        Why change doesn't happen overnight
Great Big Green Week                                       Nutrition and your Wellbeing
Soil Association approved products                What do SMART goals mean?
How does Bulk™ prioritise Sustainability?   Vitamins for energy and tiredness