Cake, nut butter and chocolate, what better combination? Try our Vegan Pound Cake.
INSTRUCTIONS
1.) Preheat oven to 150-160 Degrees C.
2.) Blend tofu with milk in a high speed blender or food processor.
3.) In a bowl mix together all the remaining ingredients except for the Chocolate Hazelnut Butter and whisk lightly. Then, fold in tofu/milk mix until combined.
4.) Softly fold in the Chocolate Hazelnut Butter, but make sure to not mix too much as you want the pattern to remain when you slice it later on.
Note: texture should be a really thick type of batter.
5.) Pour into a lined loaf tray and bake for 45-50mins.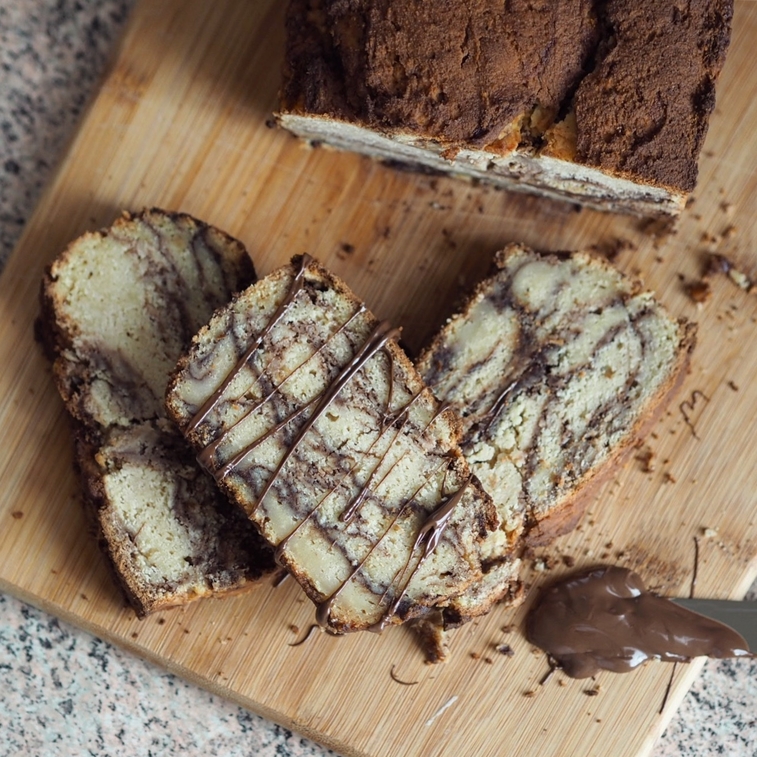 GET CREATIVE!
Try the recipe yourself! Post a picture of your creation to Facebook, Twitter or Instagram @bulkpowders #bulkbakes