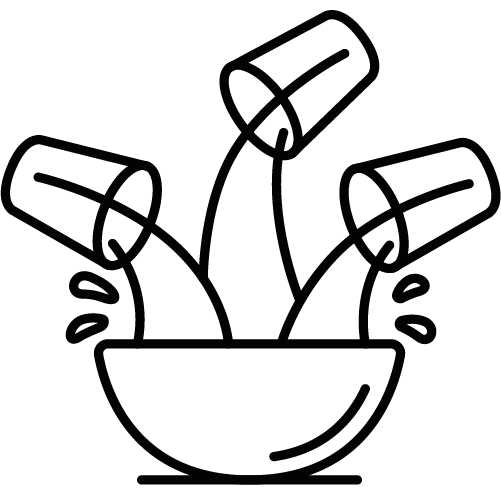 Our most advanced blend of five live cultures providing 20 billion CFU*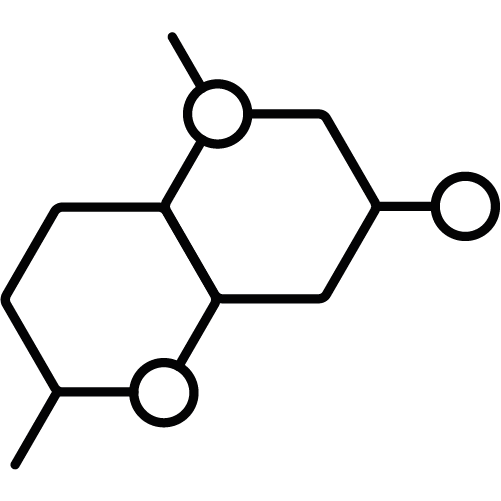 Contains 300mg MicrobiomeX® per serving
Provides 400mg Inulin per serving
Pro Culture™
The most advanced live culture supplement from Bulk™, providing an advanced blend of live cultures, spores and synergistic ingredients into a single, powerful capsule, including LactoSpore®, MicrobiomeX®, Synbalance Sport Max™ and inulin. Lab tested for banned substances and approved for athletes. If you don't love it, we'll give you your money back*.
We designed Pro Culture™ to be the very best live culture daily supplement available. Using a blend of five highly dosed live cultures, it offers the most advanced blend of cultures and synergistic ingredients on the market today. And as with all of our Bulk™ PRO products, we're completely transparent about every ingredient and the quantity used, so you know exactly what you're putting in your body and why.
Pro Culture™ contains five strains of live bacterial cultures: Lactobacillus plantarum, Lactobacillus rhamnosus, Lactobacillus acidophilus, Bifidobacterium lactis, and LactoSpore®'s proprietary Bacillus coagulans preparations. We've dosed them potently to provide 20 billion CFUs (colony forming units) per two capsule serving, 2.5 times stronger than other leading blends. On top of that, we blended them with a range of synergistic ingredients to provide optimal nutritional support.
Inulin
Part of a class of dietary fibres called fructans, inulin is part of a larger group of naturally occurring polysaccharides. It's found in a number of foods, including many pulses and vegetables.
MicrobiomeX®
An innovative ingredient extracted from Citrus sinensis which is a natural source of flavanone glycosides. MicrobiomeX® is standardised to provide 80% hesperidin and 3.5% naringin, two compounds typically found in the peel of citrus fruits.
Synbalance Sport Max™ Blend
We combined four live strains of bacteria into a single blend to create Synbalance Sport Max™. Its 20 billion CFU dose of cultures provides a potent mix of Lactobacillus plantarum, Lactobacillus rhamnosus, Lactobacillus acidophilus and Bifidobacterium lactis.
LactoSpore®:
A preparation of Bacillus coagulans, a probiotic bacteria found in your gut. We chose LactoSpore®'s preparation because it's more stable than typical preparations, ensuring you get the best nutrition from a proven probiotic.
The Purpose
Pro Culture™ is the ultimate live culture supplement for professional athletes and elite trainers. As part of our Bulk™ PRO series of supplements, Pro Culture™ is produced to the highest standards using ingredients from industry-leading manufacturers, and every batch is tested for banned substances in an ISO 17025 accredited laboratory under the renowned Informed Sport programme. We also test every batch with a separate independent laboratory to verify its nutritional content, paying close attention to protein levels. If a batch doesn't meet our rigorous standards, we reject it.
Pro Culture™ Money Back Guarantee
We're confident that you'll love our PRO range. If for any reason you're not happy with your purchase, however, and have not used an unreasonable amount, simply return it to our specified returns address within 28 days of purchase and we'll credit your customer account with Bulk™ credit to the value of the returned product.
Benefits
Lab Tested and Approved for AthletesTested for banned substances in an ISO 17025 accredited laboratory under the Informed Sport programme.
Next Level NutritionPacked with a potent selection of live cultures and synergistic ingredients, at higher doses than any competing product.
Daily DoseTake regularly for a sustained intake of live cultures.
Directions:
Take 2 Pro Culture™ capsules daily, with food. For example, take one capsule with breakfast and one capsule with dinner.
Related Products:
Pro Culture™ is a comprehensive, market-leading Live Culture formula. It can also be taken with other products from our range including DigeZyme® Tablets, VitaFiber™ and Glutamine.
Nutrition
| | |
| --- | --- |
| Nutrition | per 2 capsules |
| Inulin | 400mg |
| MicrobiomeX® (80% Hesperidin, 3.5% Naringin) | 300mg |
| Synbalance® Sport MaxTM | 20 Billion CFU* (Lactobacillus Plantarum 7.6 billion CFU*, Lactobacillus Rhamnosus 4.6 billion CFU*, Lactobacillus Acidophilus 3.2 billion CFU*, Bifidobacterium Lactis 4.6 billion CFU*) |
| Bacillus Coagulans | 600 million Spores* |
*All CFU and Spore counts are correct at the time of manufacture.
Synbalance® Sport MaxTM is a registered trademark of Roelmi HPC.
MicrobiomeX® is a trademmark of BIOACTOR B.V.
Ingredients
Inulin (Fructo-Oligosaccharide), MicrobiomeX® (Extract of Citrus sinensis Standardised to 80% Hesperidin and 3.5% Naringin), Capsule Shell (Hydroxypropyl Methyl Cellulose), Synbalance® Sport MaxTM (Corn Starch, Lactobacillus Plantarum, Lactobacillus Rhamnosus, Lactobacillus Acidophilus, Bifidobacterium Lactis), Bacillus Coagulans (LactoSpore®), Anti-Caking Agents (Magnesium Stearate, Silicon Dioxide).
Suitable For
Vegetarian, Vegan, Non-GM, Gluten Free, Dairy Free, Lactose Free, Soya Free.
Allergens
None.
Storage
Store in a cool dry place.
Advisory information
Food supplements are not intended to replace a varied and balanced diet and a healthy lifestyle. Do not exceed the recommended usage. Keep out of reach of children.
Although every care has been taken to keep product information up to date on our website, please always read the information provided on product label or packaging before use.
The actual results of consuming dietary supplements may differ from those implied. Individuals may respond differently, and the suggested results presume appropriate nutrition and training plan.
Our Planet
Bulk™ is committed to leading the fitness nutrition industry in delivering high quality products with minimal environmental impact. We've transitioned 90% of our packaging to more sustainable alternatives using biodegradable pouches, recyclable aluminium pill pots and responsibly-sourced shipping packaging – and more. Click here to learn more about the Our Planet project.
This year alone we've made some big changes:
Over 90%

of all our packaging materials have transitioned to sustainable alternatives.

12 million

pieces of single-use plastic removed from our packaging.

Over 1 million

boxes replaced with FSC certified cardboard.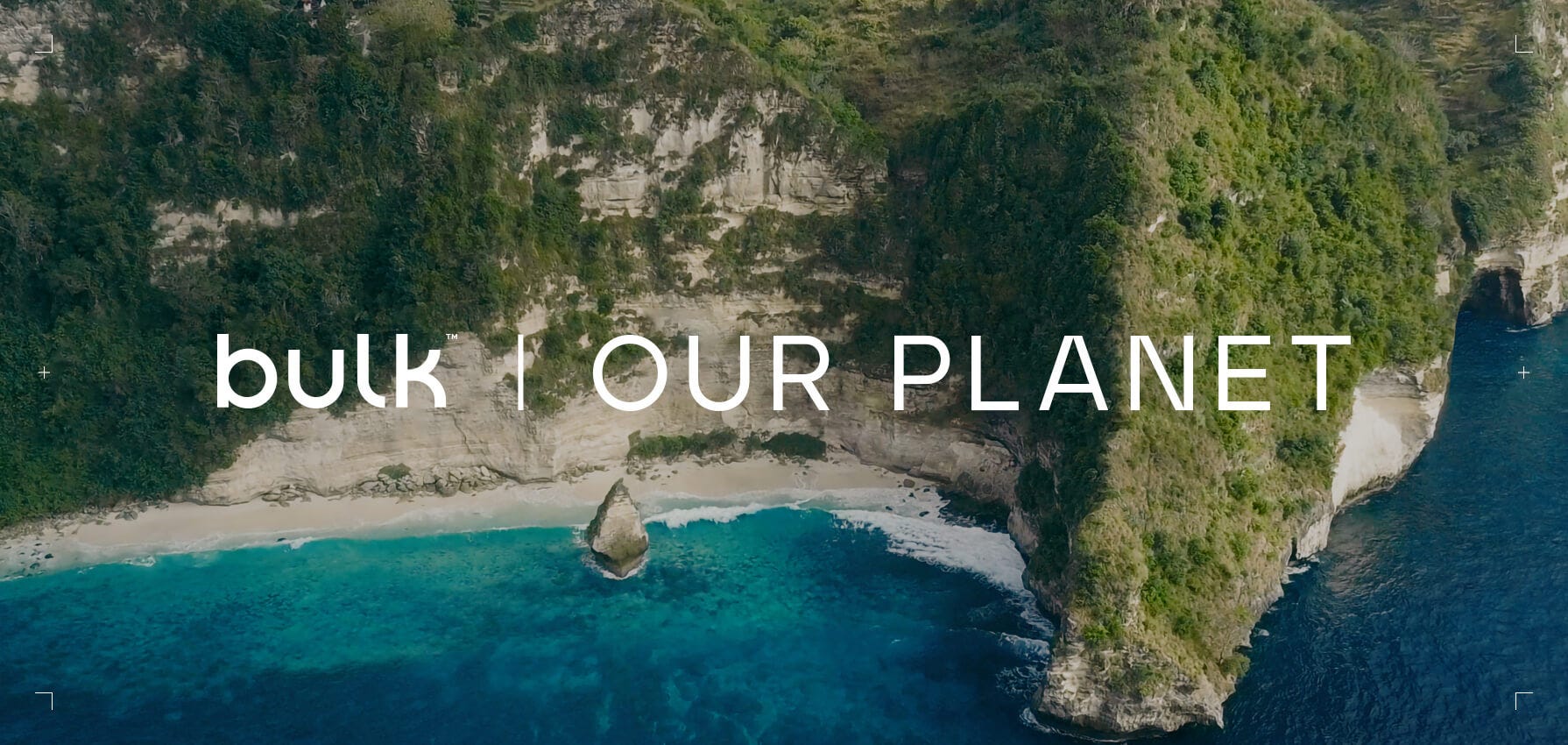 Customer Reviews
Customer Reviews Subtitle PRO CULTURE™
Our Most Advanced Live Culture Supplement
Read More
As low as
Save €7.50
Regular Price Our Most Advanced Live Culture Supplement
Share your journey on Instagram @bulk