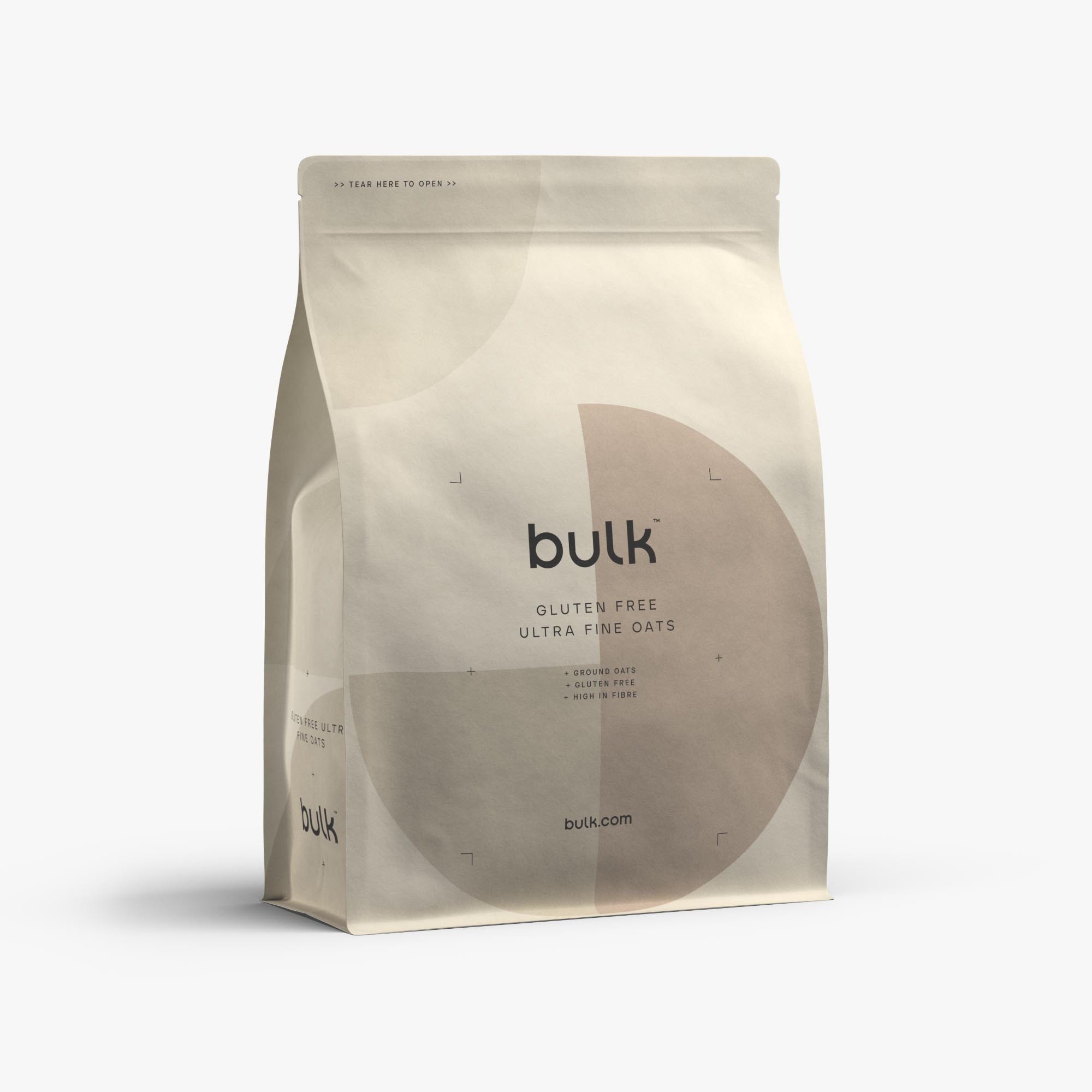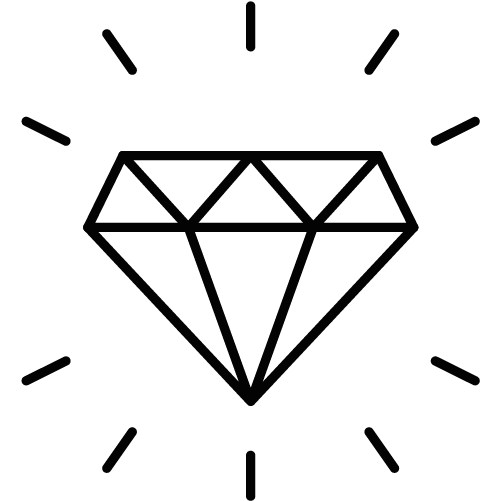 Premium quality ground gluten free oats
100% Natural, no added ingredients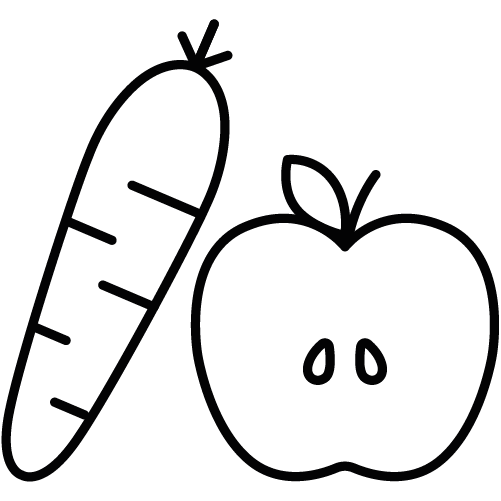 High in fibre
Gluten Free Ultra Fine Oats
A premium source of high-quality, low GI, gluten-free, slow-release carbohydrates. Ideal for adding to shakes for an extra hit of energy without the unnecessary sugar.
Oats are probably best known as a breakfast food, but they're great for sports nutrition. High in complex carbohydrates and low in sugar, they're an ideal ingredient for protein shakes and weight gain programmes. Our gluten-free option is ideal for coeliacs and anyone with a gluten intolerance.
Our Gluten Free Ultra Fine Oats have been ground down to an ultra fine powder, making them easy to add to your favourite protein shakes, smoothies, and even baking recipes. Oats also contain beta-glucans, which contribute to the maintenance of normal blood cholesterol levels*.
Disclaimer: Implied results may vary. Individuals will respond differently. Implied results assume an appropriate nutrition and training plan.
The Purpose
Our Gluten Free Ultra Fine Oats are adaptable, versatile and easy to mix, so they're perfect for integrating into your regular nutritional regime. They're especially good for athletes on a weight gain programme who need extra calories to pile on the muscle. * The beneficial effect is obtained with a daily intake of 3g of beta-glucans from oats, oat bran, barley, barley bran or from mixtures of these beta-glucans. Ultra Fine Gluten Free Oats provide 4.4g beta-glucans per 100g and 2.2g per 50g serving.
Directions
Mix 1 heaped scoop (approximately 50g) with 250ml water in a bulk™ Shaker Bottle. Use 1-3 servings daily, in accordance with your nutritional requirements.
RELATED PRODUCTS
BULK POWDERS® Ultra Fine Gluten Free Oats combines well with a number of other BULK POWDERS® products, how you use them will depend on your individual requirements. They can be combined with Pure Whey Protein and Medium Chain Triglycerides to make a homemade gluten free weight gainer shake. Alternatively, they can be used in baking or added to smoothies as a source of low GI, high fibre carbohydrates.
Nutrition
(Measurements per 50g serving)

Calories: 183kcal
Carbohydrates: 30.25g
Protein: 6.15g
Fat: 3.1g
Fibre: 4.9g
Suitable for Vegans, Vegetarians and Halal dietary requirements.
Gluten Free, Dairy free, Lactose free, GM free and Soya free.
Benefits
Energy Boost
Over 30g of carbohydrates per serving to give you the energy you need.
Built for Bulking
Load up on calories with minimal hassle: 183kcal per 50g serving.
Morning, Noon or Night
Great any time of day, whatever your workout regime.
Low Sugar
Rich in complex carbohydrates with a low sugar content.
Made for Mixing
Available unflavoured so you can mix it in with your favourite shakes.
Gluten Free
Suitable for coeliacs and those with an intolerance to gluten.
GLUTEN FREE ULTRA FINE OATS Ingredients
100% Gluten Free Oat Flour.
GLUTEN FREE ULTRA FINE OATS Nutrition Information
NUTRITION
PER 50g (Serving)
PER 100g
Energy kcal/KJ
183/772
366/1545
Fat
of which saturates
3.1g
0.5g
6.2g
1.0g
Carbohydrate
of which sugars
30.25g
0.6g
60.5g
1.2g
Fibre
4.9g
9.7g
Protein
6.15g
12.3g
Salt
0.01g
0.02g
SUITABLE FOR
Vegetarian, Vegan, Non-GM, Gluten Free, Halal, Dairy Free, Lactose Free, Soya Free.
ALLERGEN INFORMATION
None.
Read more...
Gluten Free Ultra Fine Oats
As low as
Save £1.35
Regular Price
As low as
Save £1.35
Regular Price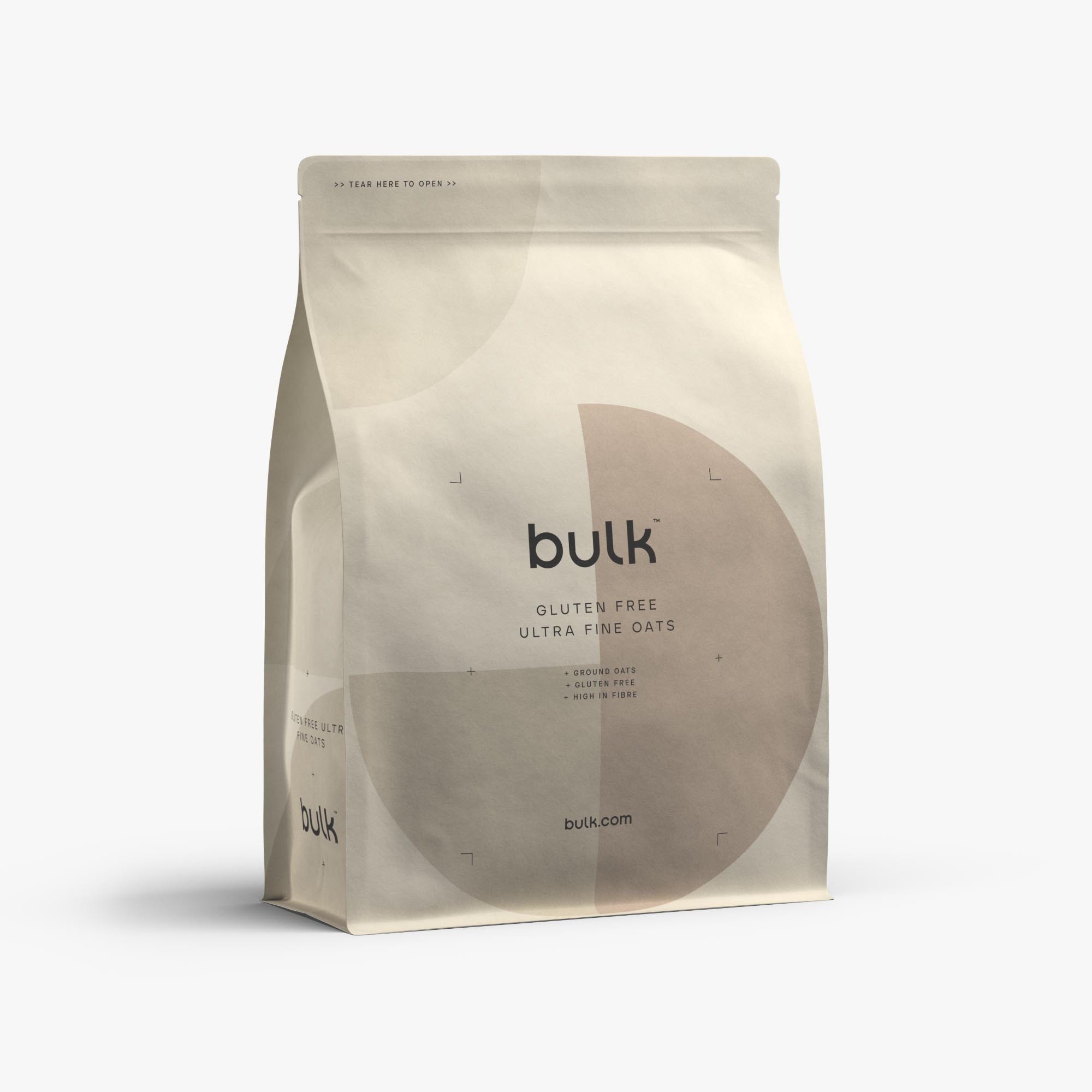 Customer Reviews
Customer Reviews Subtitle
Share your journey on Instagram @bulk