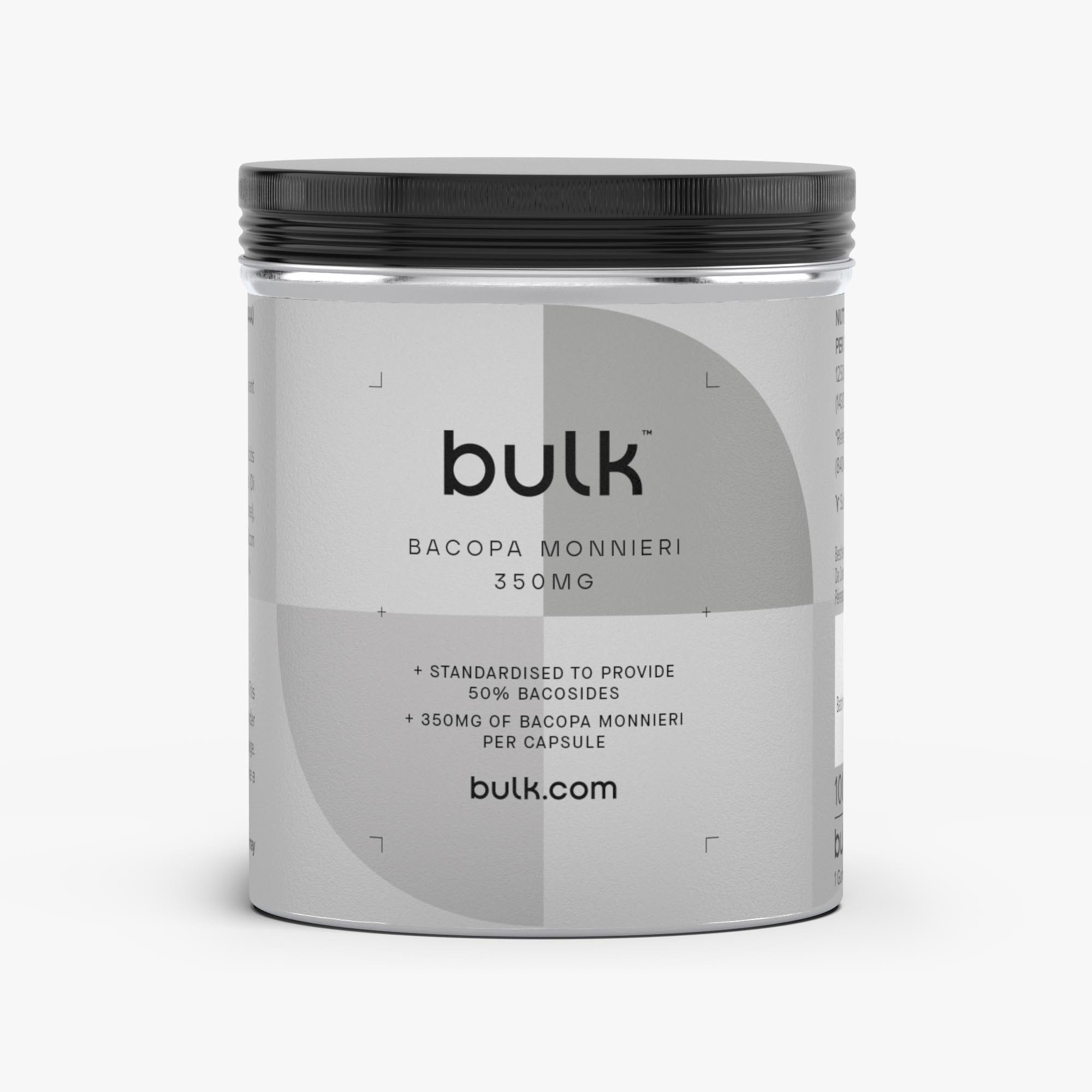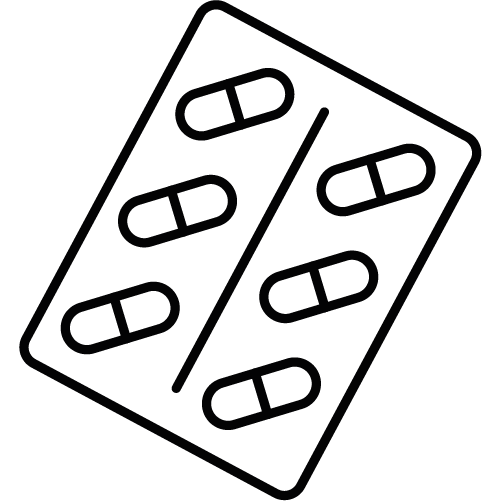 350mg Bacopa monnieri per capsule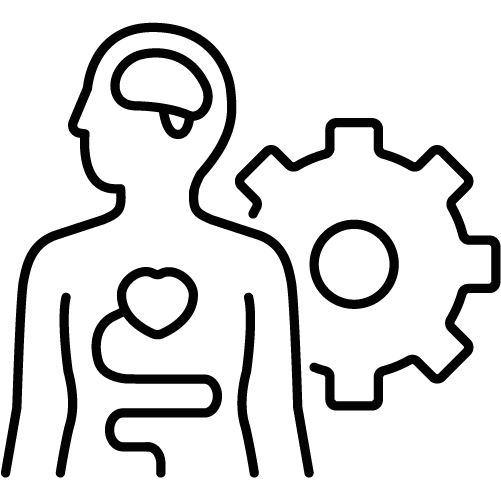 May help to improve concentration and memory*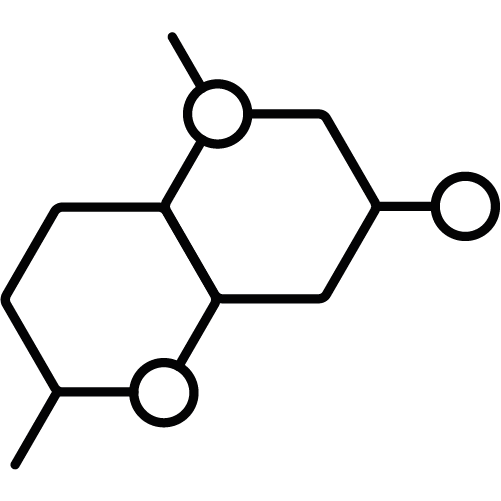 Provides 175mg bacosides per capsule
Bacopa Monnieri 350mg
High strength Bacopa monnieri extract, standardised to deliver 175mg of bacosides per 350mg capsule.
Bacopa monnieri is a plant prominent across the world, and a historic ingredient in Ayurvedic medicine. It's believed that it may help to improve concentration and memory*, as well as helping with stress relief**. Our Bacopa Monnieri Capsules provide high quality Bacopa monnieri in a vegan-friendly, allergen free capsule form.
Each 350mg Bacopa Monnieri Capsule is standardised to provide 50% bacosides, the chemical compound in Bacopa monnieri. This translates to 175mg of bacosides per capsule.
Disclaimer: Implied results may vary. Individuals will respond differently. Implied results assume an appropriate nutrition and training plan.
The Purpose
Our Bacopa Monnieri Capsules are an ideal nutritional supplement for anyone who wants to increase their daily intake of Bacopa monnieri and bacosides.
*Bacopa monnieri may help to improve concentration and memory.
**Bacopa monnieri may help to relieve and prevent stress.
DIRECTIONS TAB
Take 1-2 capsules per day, with food.
RELATED PRODUCTS
Bacopa monnieri capsules 350mg combine well with Ginkgo Biloba tablets 6000mg, Phosphatidyl Serine Tablets 100mg and KSM-66® Capsules 500mg, along with many other supplements.
Nutrition
(Measurements per 1 capsule serving)

Bacopa Monnieri: 350mg (50% bacosides)

Benefits

Daily DoseTake daily for constant support.
Incredible ValuePremium Bacopa monnieri at an ultra low price.
Nutrition Information
Per Capsule
Bacopa monnieri 350mg (50% bacosides)
Ingredients
Bacopa Monnieri Extract, Bulking Agent (Rice Flour), Capsule Shell (Hydroxypropyl Methyl Cellulose), Anti-Caking Agents (NuMag® (Rice Extract, Rice Hulls, Gum Arabic, Sunflower Oil), Silicon Dioxide, Magnesium Stearate).
SUITABLE FOR
Vegetarian, Vegan, Non-GM, Gluten Free, Dairy Free, Lactose Free, Soya Free.
Read more...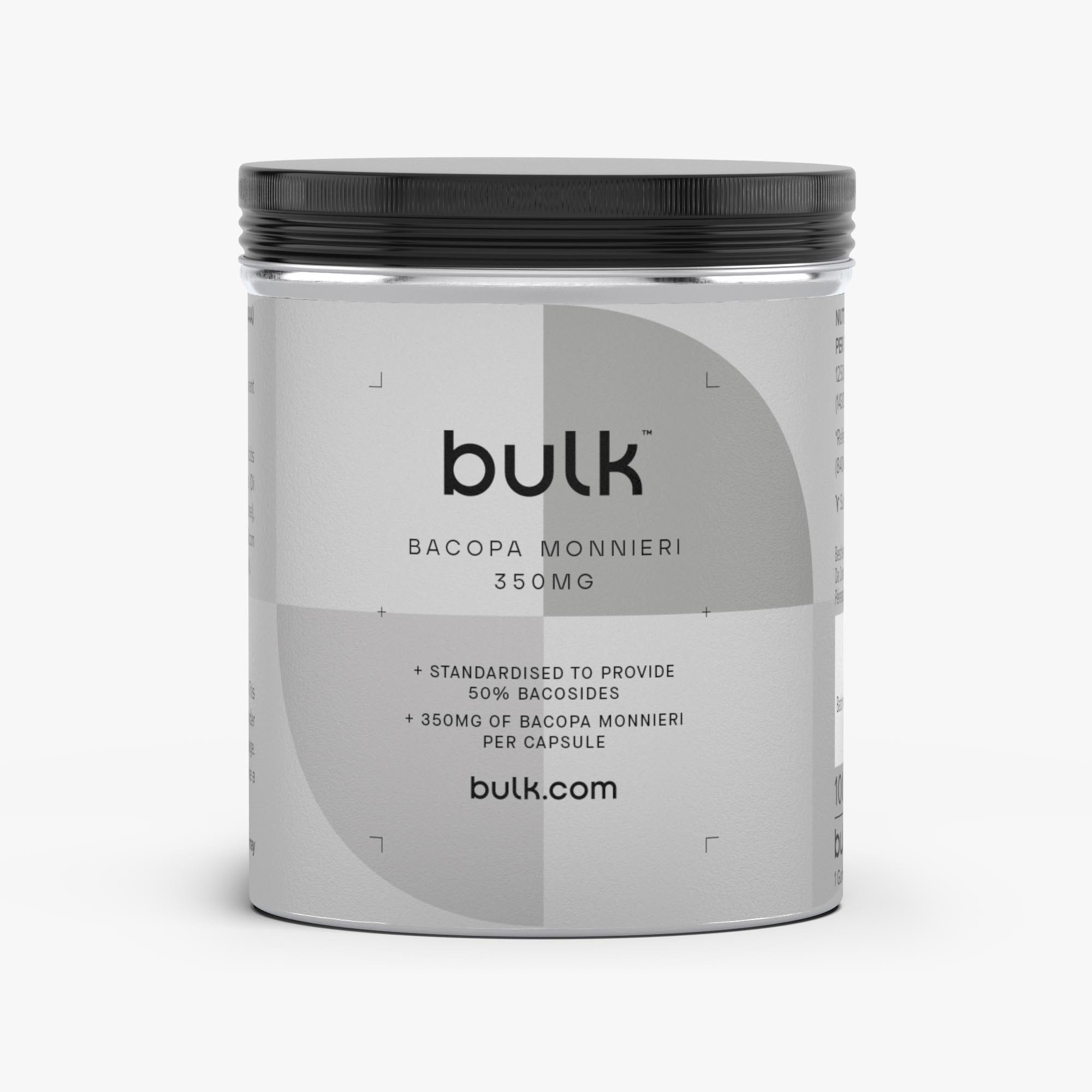 Customer Reviews
Customer Reviews Subtitle