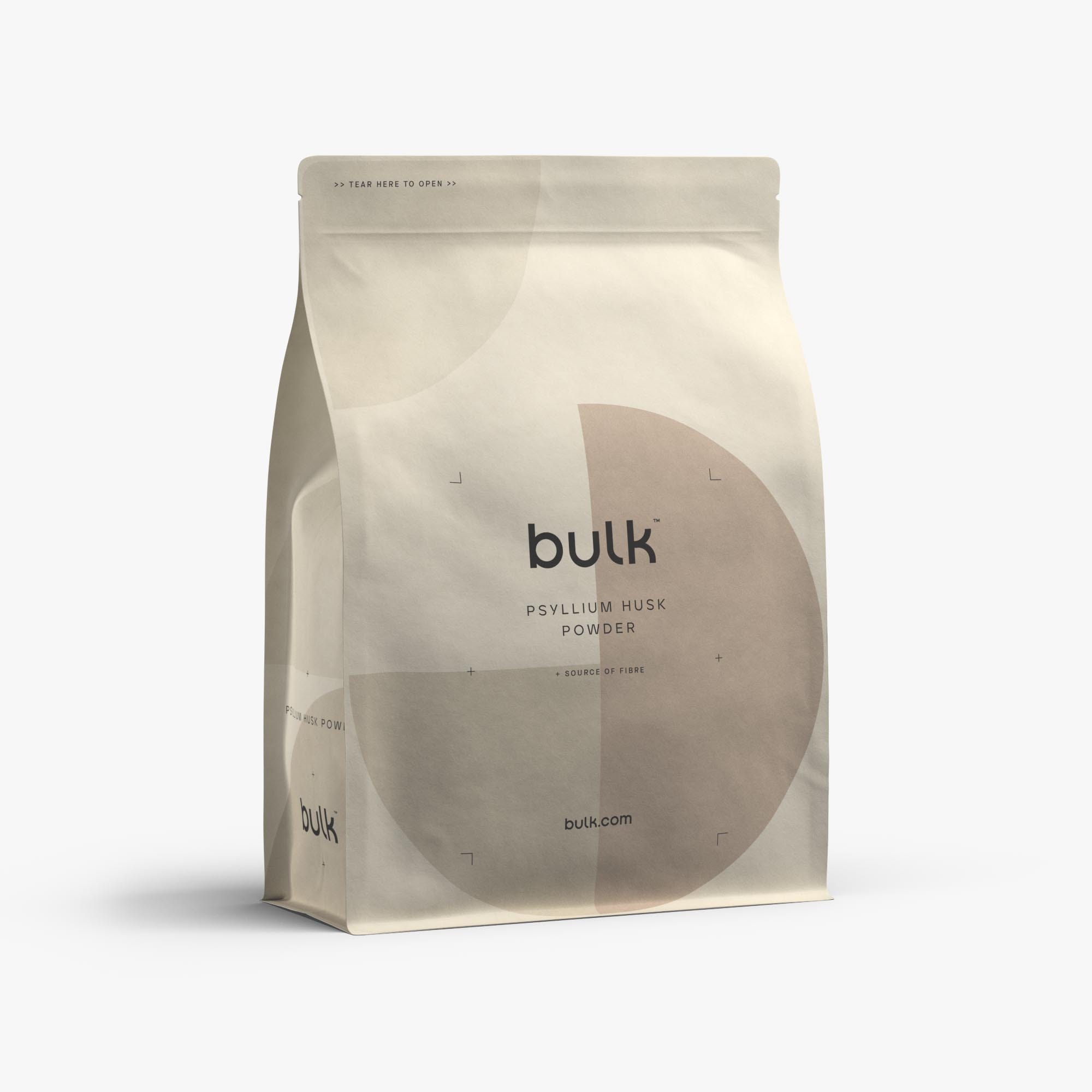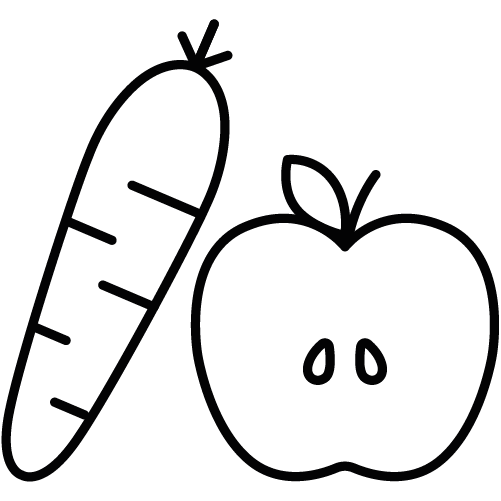 100% Psyllium Husk Powder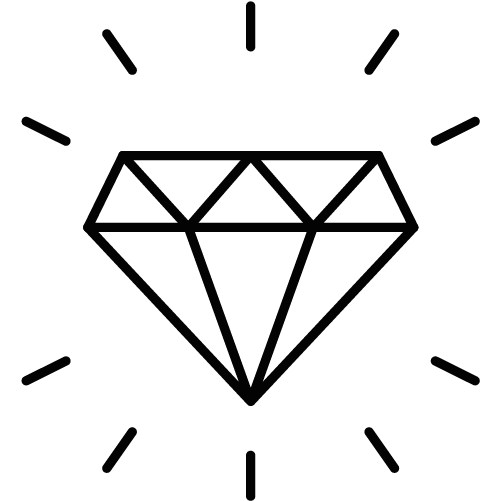 Source of Fibre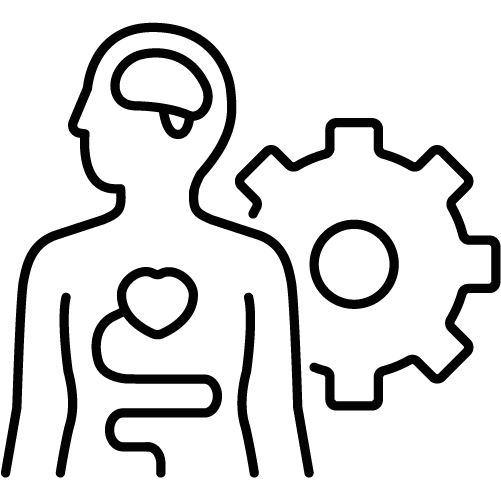 Highly Soluble
Psyllium Husk Powder
Psyllium Husk Powder, providing a 100% pure, premium source of dietary fibre, with 1.4g in a single 2g serving.
Our Psyllium Husk Powder is a 100% pure, highly soluble source of fibre derived from the seed of the Plantago ovata plant. It's ground to a fine powder for easy mixing, making a great ingredient for mixing in with your regular formulas for an extra dose of fibre.
Unlike the whole psyllium husks that you usually find for sale, our finely ground pure psyllium husk powder is perfect for adding to shakes and smoothies to increase fibre consumption. Fibre is essential for healthy digestion, and our psyllium husk powder is a convenient and highly soluble way to integrate it into your diet.
Disclaimer: Implied results may vary. Individuals will respond differently. Implied results assume an appropriate nutrition and training plan.
The Purpose
Our Psyllium Husk Powder is suitable for anyone looking for a convenient way to increase their fibre intake and maintain healthy digestion, ideal for mixing in with your favourite everyday formula.
Directions
Mix 1/2 scoop (approximately 2g) with 350-500ml water, in a bulk™ Shaker Bottle, or mixed in with food.
Warning: It is vital that you drink plenty of water when consuming Psyllium Husk, and throughout the day afterwards. Failure to drink plenty of water could cause it to swell in the throat resulting in a blockage. We would recommend that you do not use Psyllium Husk Powder if you have difficulty swallowing, or have suffered from oesophageal narrowing.
Related Products
Psyllium Husk Powder go hand in hand with a healthy diet full of vitamins and nutrients. As such, we would highly recommend supplementing with Complete Greens™ on a daily basis and a potent multivitamin, such as Complete Multivitamin Complex™.
Nutrition
(Measurement per 2g serving)

Fibre: 1.4g

Benefits

Highly SolubleFinely ground powder makes it easy to mix into drinks.
High in Fibre1.4g of fibre per serving makes it a great source of dietary fibre.
100% NaturalDerived from the Plantago ovata plant.
Focus on FibreUnder 1g of fat and carbohydrates per serving.
Psyllium Husk Powder Ingredients
100% Psyllium Husk Powder.
Nutrition
per 2g Serving
per 100g
Energy kJ/Kcal
20/5
999/239
Fat
of which saturates
0.07g
0g
3.4g
0g
Carbohydrates
of which sugars
0.18g
0g
9g
0.1g
Fibre
1.4g
70g
Protein
0.16g
8.0g
Salt
Trace
0.150g
Suitable For
Vegetarians, Vegans, Non-GM, Gluten Free, Dairy Free, Lactose Free, Soya Free
Allergens
For allergens see ingredients in bold. This product may contain sesame and mustard as it has been grown in the same fields.
Read more...
As low as
Save €1.35
Regular Price
As low as
Save €1.35
Regular Price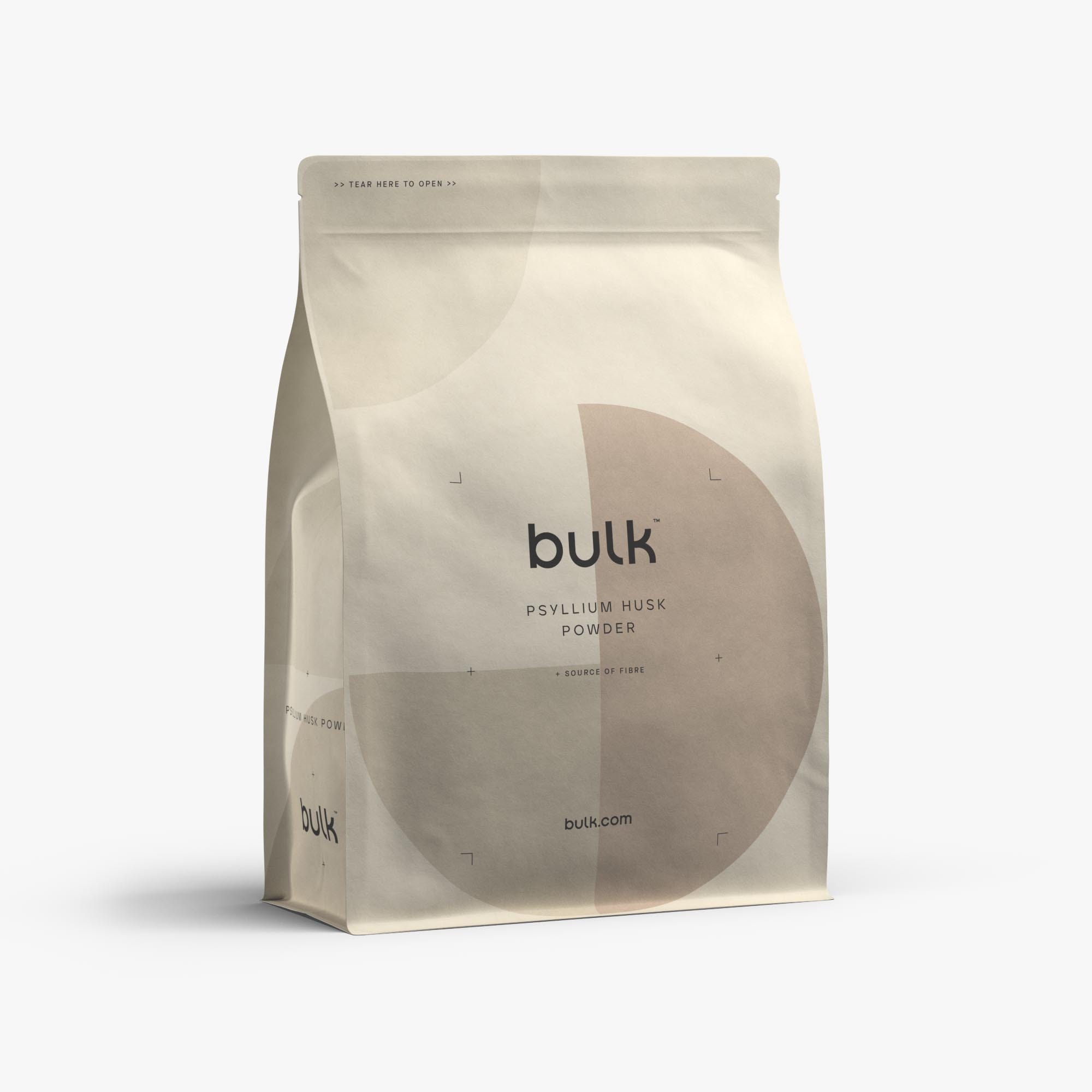 Customer Reviews
Customer Reviews Subtitle