Life is a competition.
Even amongst friends we're not off duty. Whether it's Anthony Joshua bossing an opponent, Tom Daley owning the springboard – or the monstrous and character defining struggle of carrying your shopping from the car – BULK POWDERS® helps you to...
DOMINATE LIFE.
Dominate Life With These Popular Products
Whey Protein
Lifting household furniture isn't easy. In fact, it's pretty damn hard – especially up the stairs. Pure Whey Protein™ helps make it easier & your muscles with thank you for it.
BUY NOW
Premium All In One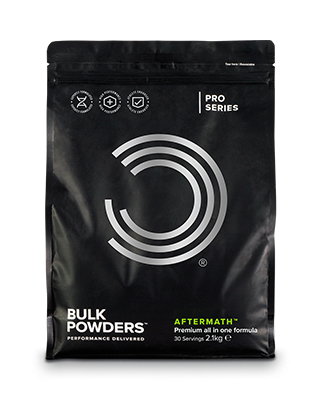 It doesn't get much more dominating than this. A few sips of AFTERMATH™ & you have all you need for a post workout drink.
BUY NOW
About BULK POWDERS®
BULK POWDERS® offers exceptional products that will support you wherever you are in your fitness journey. It's our mix of market leading product innovation, unbeatable prices, choice, inspirational athletes, and exceptional customer support that helps us stand out in a crowded industry. We're the fastest growing sports nutrition brand in the category and it's easy to see why. Shop with us today - you won't regret it.