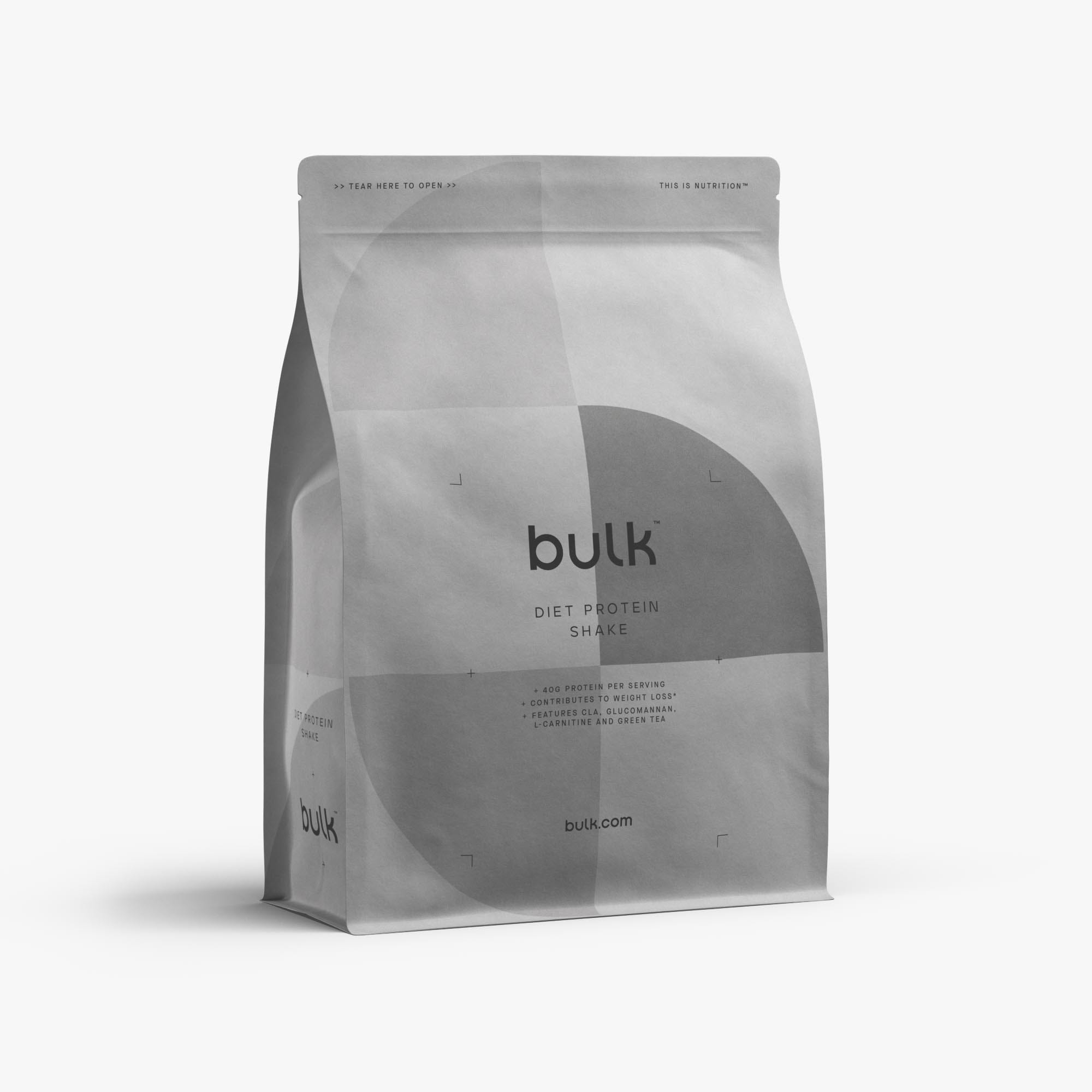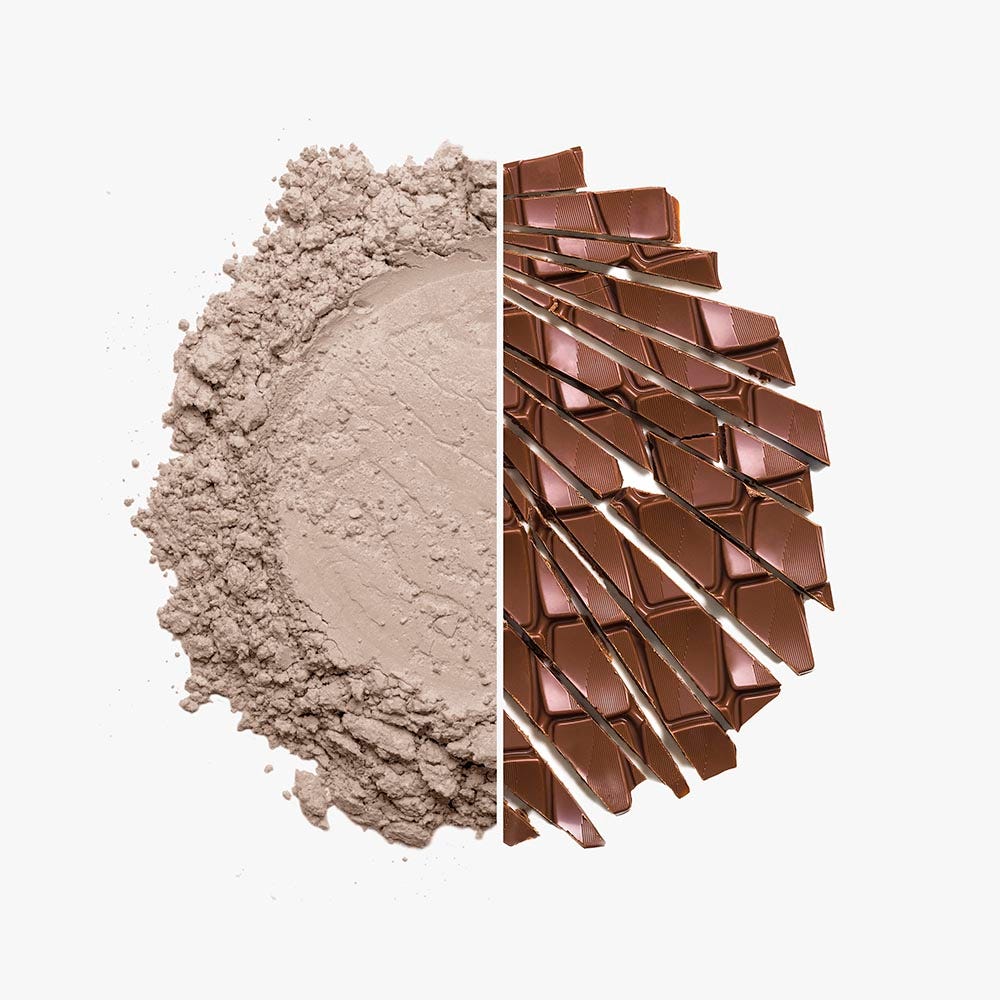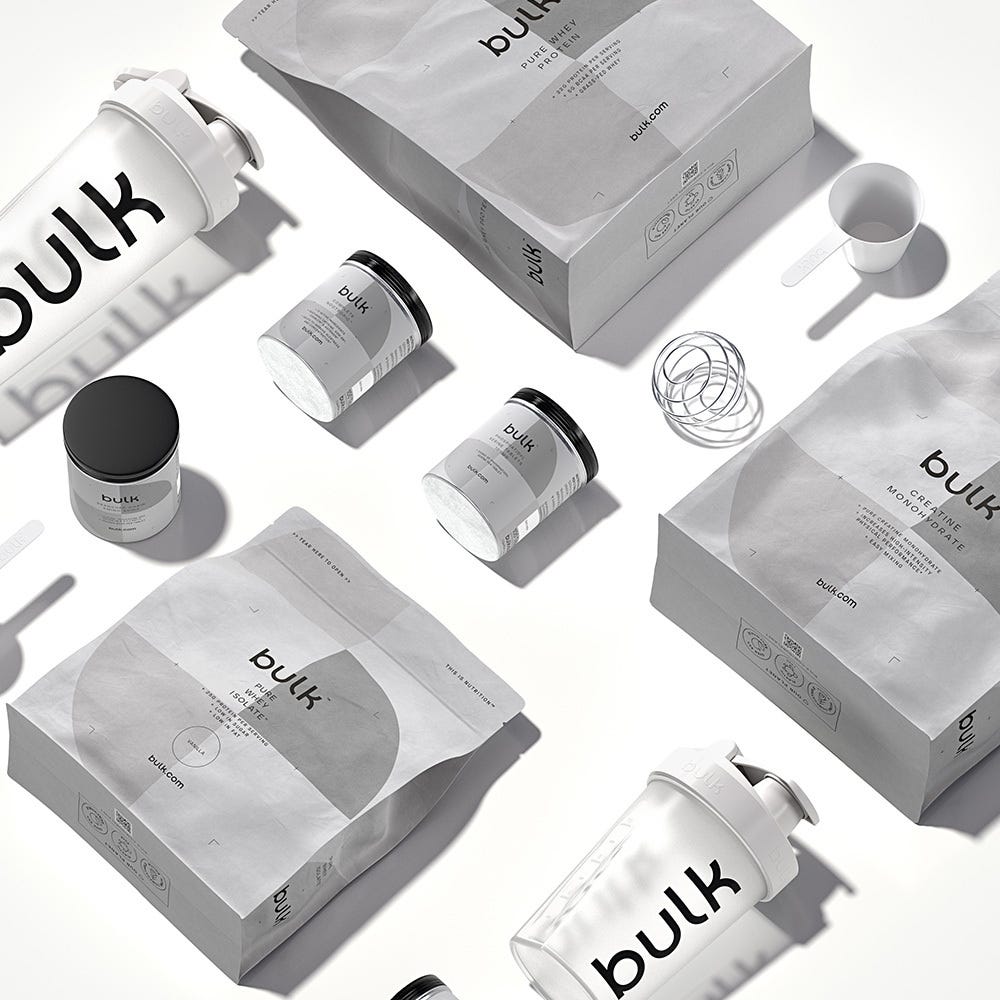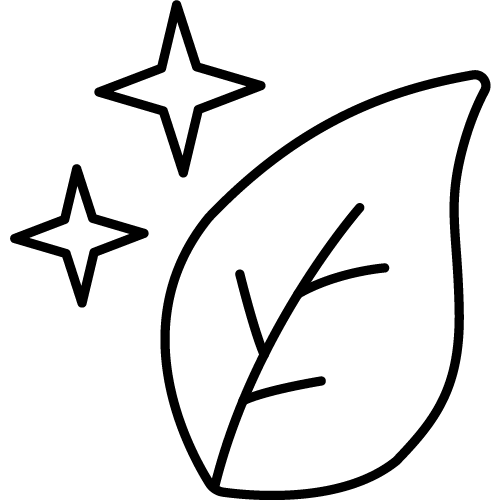 New & improved formula with sustained release protein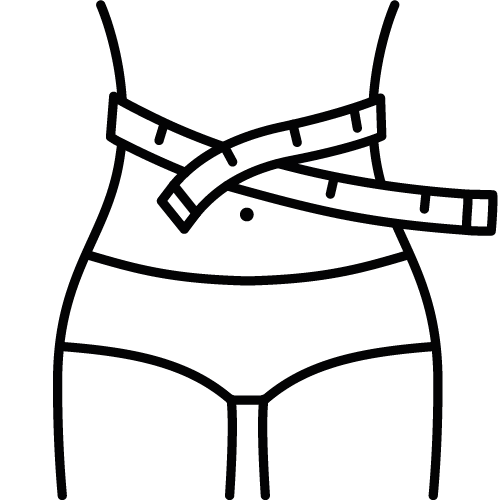 Contributes to weight loss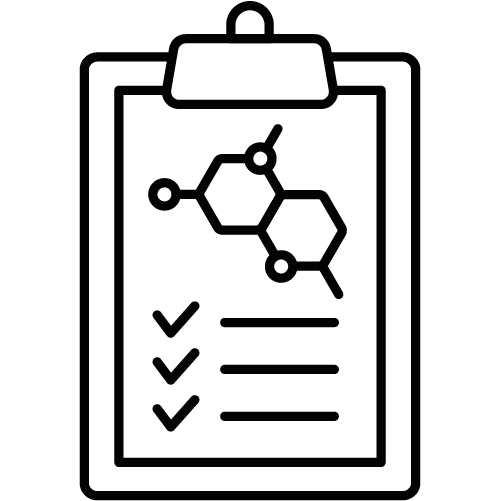 Clarinol® CLA, Glucomannan, L-Carnitine & Green Tea
Diet Protein Shake
Diet Protein Shake contains less than 4g of carbohydrate per serving with all the protein, as well as added glucomannan contributing to weight loss.*
Our Diet Protein Shake takes the best aspects of our original formula and pushes them even further. It combines a range of protein sources plus added nutritional supplements to create a protein formula for anyone on an energy restricted diet.
The protein in Diet Protein Shake is a blend of whey protein, milk protein concentrate and egg white powder, providing a combination of fast and slow release proteins. We've halved the carb content of our original Diet Protein Shake™ formula, and added glucomannan, a popular diet ingredient that contributes to weight loss.*
Glucomannan:
Derived from the konjac plant, glucomannan contributes to weight loss in the context of an energy restricted diet, and has been proven to contribute to maintenance of normal blood cholesterol levels.
Green Tea Extract:
Green tea has been popular in China for centuries and is a popular supplement in its own right, making a unique addition to this formula.
Clarinol® CLA:
Conjugated linoleic acid (CLA) is a form of omega-6 essential fat. Clarinol® is the most premium source of CLA available, with unmatched purity and quality.
Glutamine Peptides:
Glutamine is the most abundant amino acid in muscle.
Acetyl L-Carnitine:
Diet Protein Shake contains an incredible 750mg of acetyl l-carnitine per serving.
Disclaimer: Implied results may vary. Individuals will respond differently. Implied results assume an appropriate nutrition and training plan.
The Purpose
We designed our Diet Protein Shake for trainers looking to stimulate weight loss* while maintaining muscle mass as part of a healthy diet and active lifestyle. Use Diet Protein Shake to ensure you're maintaining your vital protein intake as part of an energy restricted diet.
*contains glucomannan which, in the context of an energy restricted diet, contributes to weight loss. The beneficial effect is obtained with a daily intake of 3g glucomannan split across three 1g doses taken with 1-2 glasses of water before meals, in the context of an energy restricted diet.
Directions
Mix 60g (2 scoops) with 400ml water in a bulk™ Shaker Bottle and consume immediately. Use 2-3 servings daily.
Related Products
Diet Protein Shake combines effectively with a number of products. Pure Whey Isolate™ is a great way of increasing your protein intake further, particularly after exercise. Organic Virgin Coconut Oil is also perfect for cooking with as a healthier alternative to olive oil or sunflower oil. Diet Protein Shake combines well other supplements such as Complete Multivitamin Complex, Complete Thermogenic / Stimulant Free, Chia Seeds
Nutrition
(Measurements per 60g serving)

Calories: 220kcal
Protein: 40.3g
Carbohydrates: 3.9g
Fat: 4.8g
Clarinol® CLA: 1.6g
Glucomannan: 1g
Acetyl L-Carnitine: 750mg
Green Tea Extract: 150mg
Benefits
Morning, Noon or Night
Great any time of day, whatever your workout regime.
Muscle Maintenance
High protein, which contributes to the maintenance of muscle mass.
Combined Action
By blending unique ingredients with different purposes, you get the best potential in a single supplement.
Diet Protein Shake Ingredients
Sustained Release Protein Blend (Whey Protein Concentrate, Milk Protein Concentrate, Egg White Powder), Glutamine Peptides (Gluten), Cocoa Powder (Chocolate flavours only), Clarinol® CLA (Safflower Seed Oil, Corn Syrup, Sodium Caseinate (Milk), Silicon Dioxide, Mixed Tocopherol and Ascorbyl Palmitate (Soya), Flavouring, Glucomannan, Acetyl L-Carnitine, Green Tea Extract, Beetroot Red (Strawberry only), Xanthan Gum, Sweetener (Sucralose), Instantising Agent (Soya Lecithin).
Diet Protein Shake Nutrition Information
Per 60g Serving:
Energy kJ/Kcal 920/220, Protein 40.3g, Carbohydrate 3.9g, (of which sugars) 3.6g, Fat 4.8g, (of which saturates) 1.8g.
Tonalin® CLA 1.6g, Glucomannan 1g, Acetyl L-Carnitine 750mg, Green Tea Extract 150mg.
Per 100g:
Energy kJ/Kcal 1534/367, Protein 67.2g, Carbohydrate 6.5g, (of which sugars) 6g, Fat 8g, (of which saturates) 3g.
Tonalin® CLA 2.66g, Glucomannan 1.66g, Acetyl L-Carnitine 1.25g, Green Tea Extract 250mg.
Suitable For
Vegetarians.
Allergens
Egg, Milk, Gluten & Soya (from Soya Lecithin).
Read more...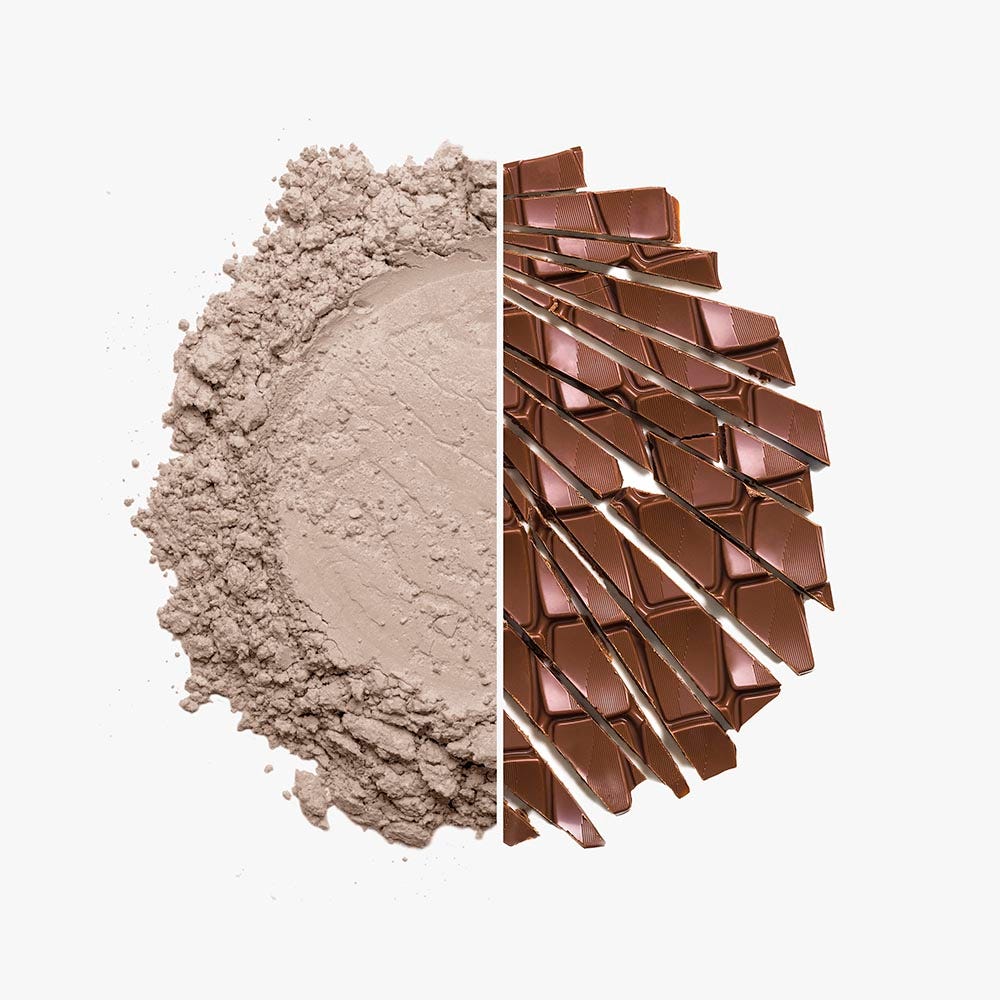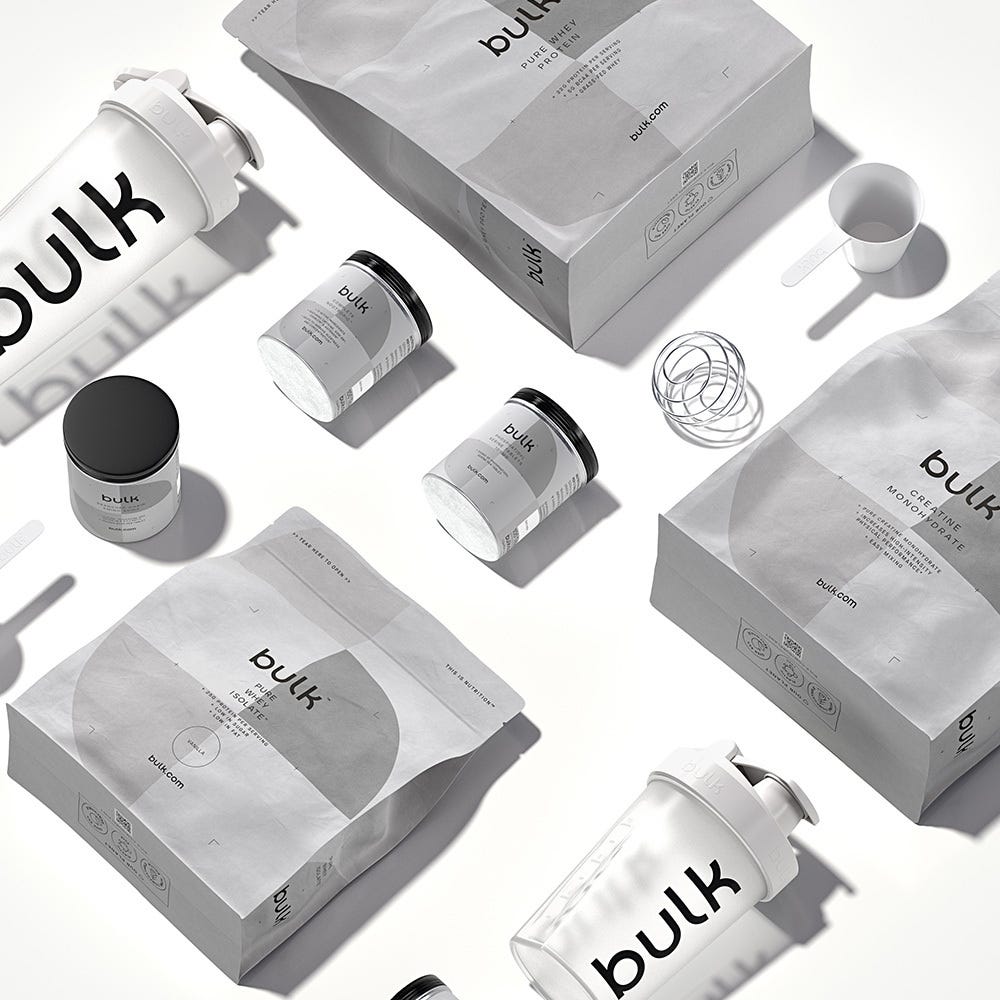 Diet Protein Shake
Formerly known as Complete Diet Protein™ ADVANCED
Read More
As low as
Save €7.00
Regular Price
As low as
Save €7.00
Regular Price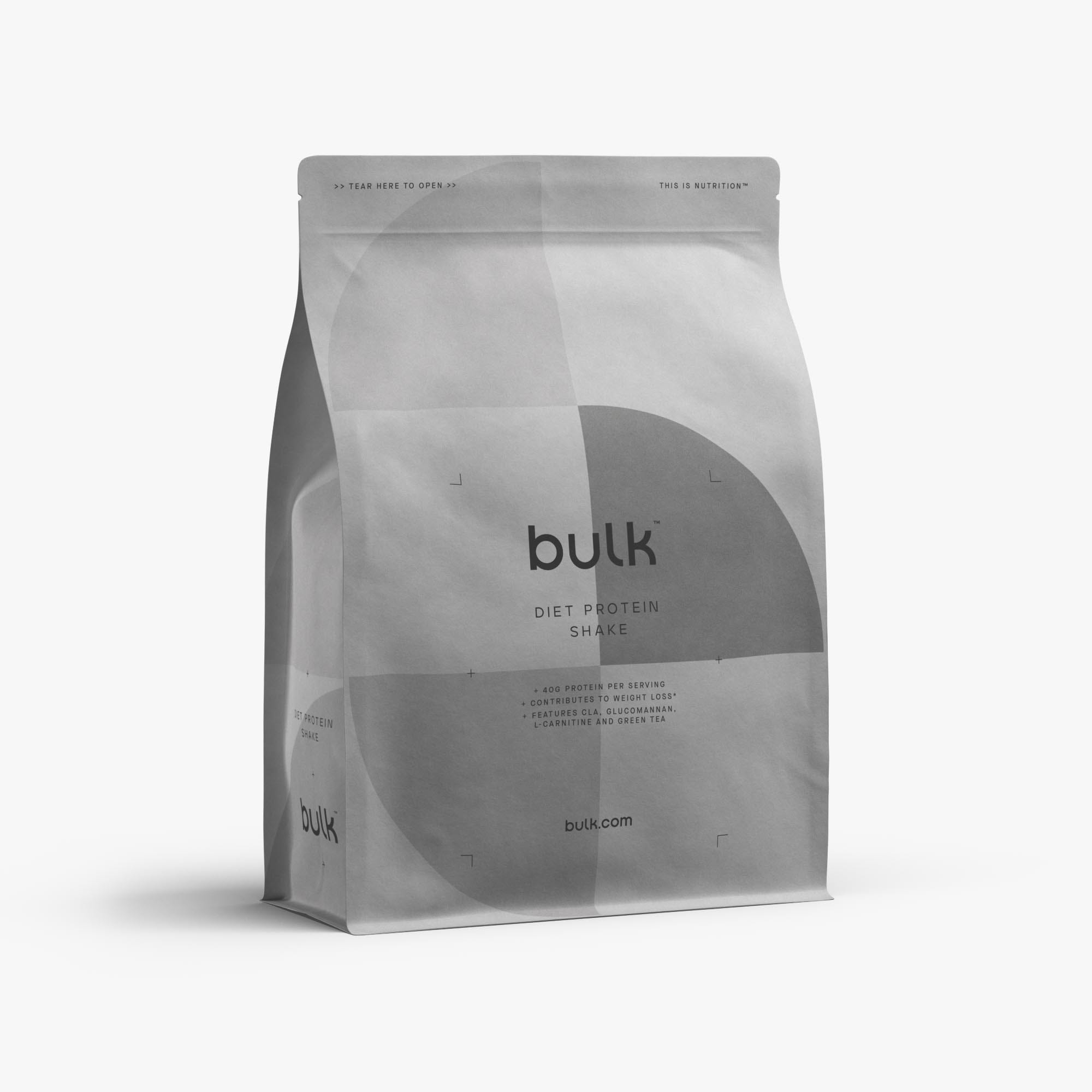 Formerly known as Complete Diet Protein™ ADVANCED
Customer Reviews
Customer Reviews Subtitle
#This
is

Nutrition

Share your journey on Instagram @bulk