Make your own gooey centred Protein Cupcakes using this recipe, with 19.2g protein per cupcake!
INSTRUCTIONS
1.) Preheat oven to 160 Degrees C.
2.) Mix together wet ingredients in a bowl, then fold in dry ingredients until well combined.
3.) Prepare a metal muffin tray with muffin cases and pour it evenly into each case. This mix makes exactly 12 muffins. Please note that batter will rise when cooked.
4.) Bake for 15-20 minutes until golden.
5.) Remove from oven and leave to cool completely.
6.) Once cooled, using a small/ sharp knife, cute holes from the middle of the muffins. Then, fill with chocolate hazelnut butter.
7.) Whisk together frosting ingredients and decorate using a piping bag (or not if you're lazy).
8.) Leave as is or top it with some crazy stuff…  you know like doughnuts.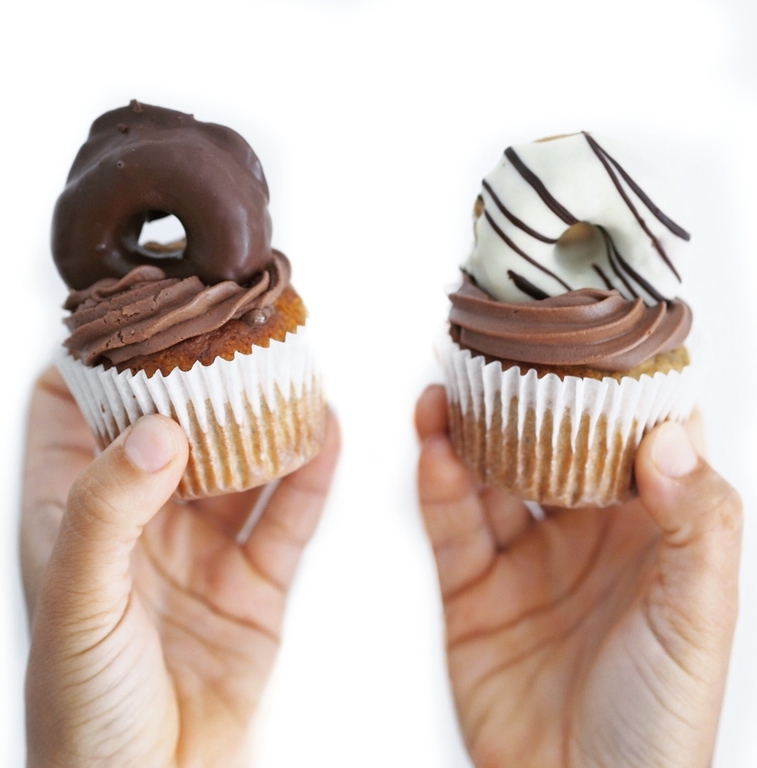 GET CREATIVE!
Try the recipe yourself! Post a picture of your creation to Facebook, Twitter or Instagram @bulkpowders_ie #bulkbakes