A lot of no-bake cheesecakes use gelatine as a setting agent, but that really isn't necessary when it's veggie-friendly counterpart agar does the very same job. It's made from algae, making it more animal-friendly and sets just as perfectly, like we're going to show you here.
INSTRUCTIONS
1.) For the base, combine the 3 ingredients until you get a doughy consistency. If too wet, add more ground almonds until it comes together.
2.) Press into an 8 inch silicone mold and place in freezer.
3.) For the filling, in a mixer bowl, add yoghurt, soft cheese, whey, casein and LiquiFlav™ and set it to mix on low speed while you prepare the agar.
4.) Then, melt dark chocolate and coconut oil and add into the whirling mixer.
5.) The agar can prove a little tricky, it works just like gelatine except reacts with liquids a lot quicker.
6.) Heat the milk in a microwave for 30 seconds, then whisk the agar in and heat for a further 30 seconds.
7.) Your texture should look like a creamy mashed potato, so if it looks a bit clumpy, add some more milk.
8.) Add your agar/milk mix into the mixing bowl and combine on a low-medium speed.
9.) Remove bowl from the mixer, grab your base from the freezer and pour the mix over the base.
10.) Place back in the freezer for 2-3 hours (or until solidified).
11.) Drizzle with some more peanut butter, dark chocolate, white chocolate, or even some berries!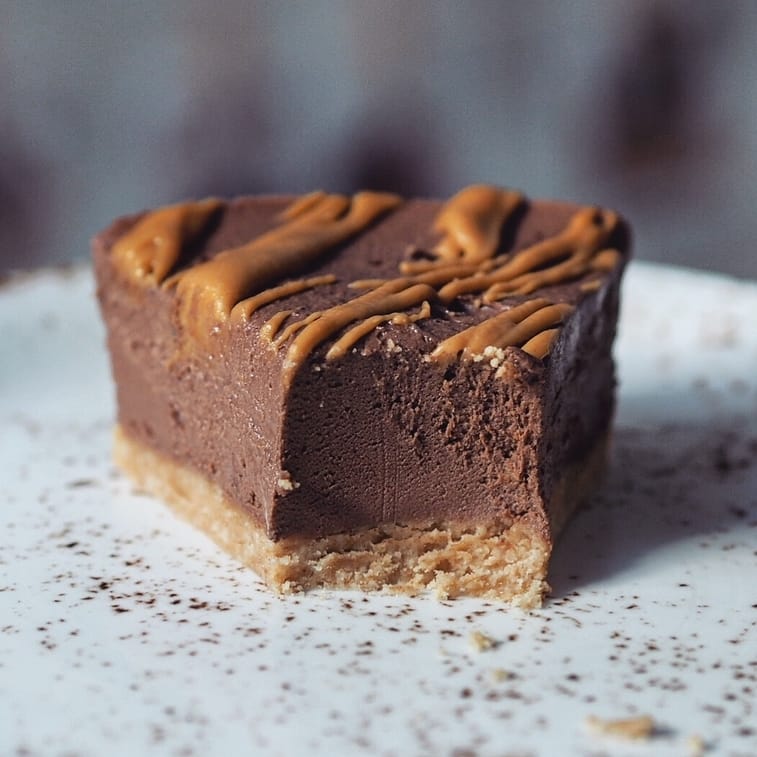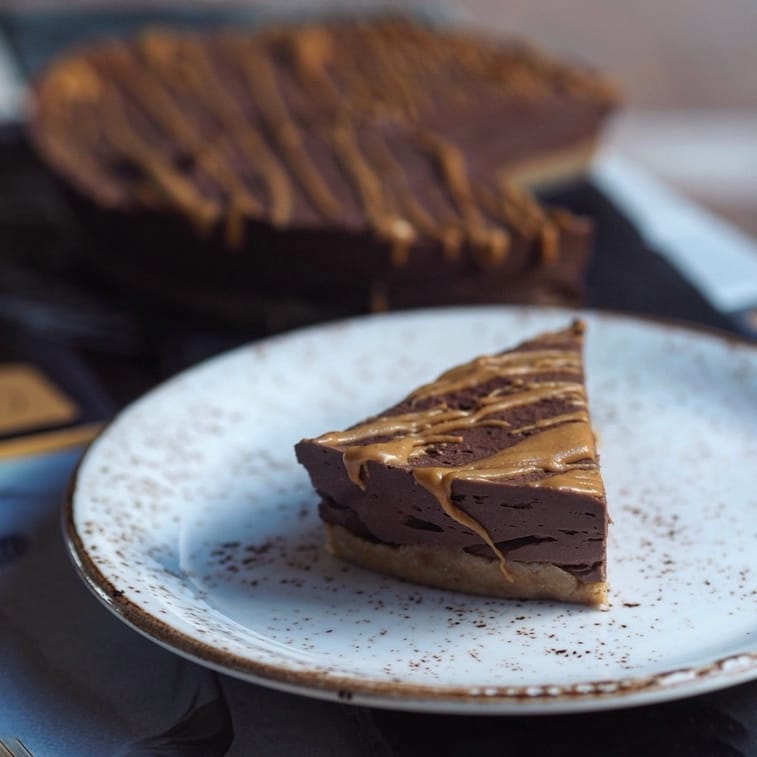 GET CREATIVE!
Try the recipe yourself! Post a picture of your creation to Facebook, Twitter or Instagram @bulkpowders #bulkbakes