INSTRUCTIONS
1.) Mix all your ingredients until well combined, and then scrape into a small bowl or you can even do it in a mug/glass.
2.) Microwave for 40 seconds on the highest heat setting, then move around and microwave for a further 20 seconds.
(Note: my microwave doesn't have the rotating plate, you may not need to move around if yours has this.)
3.) Top with your favourite toppings and voila, a tasty brownie cake made in no longer than 5 mins!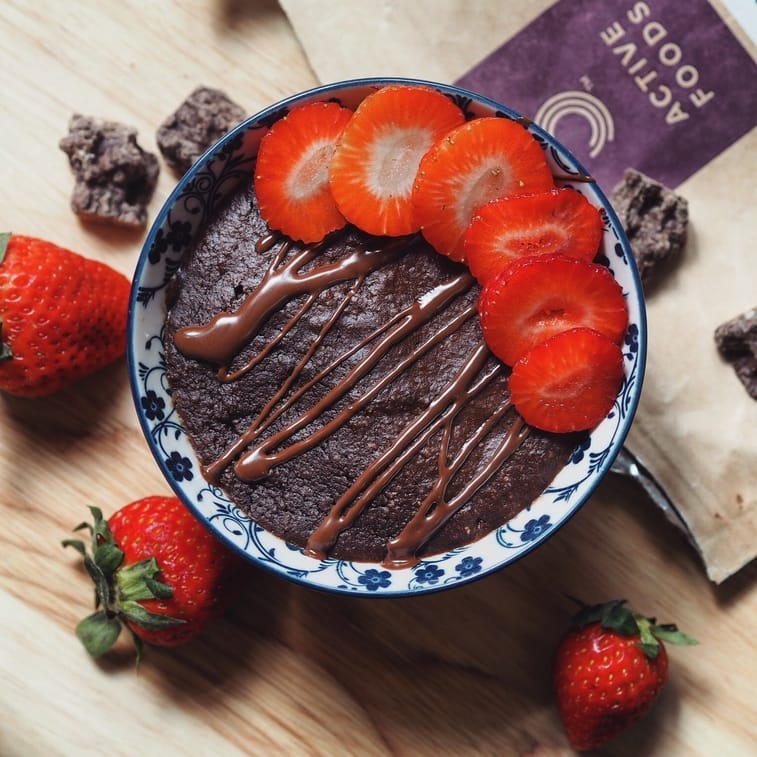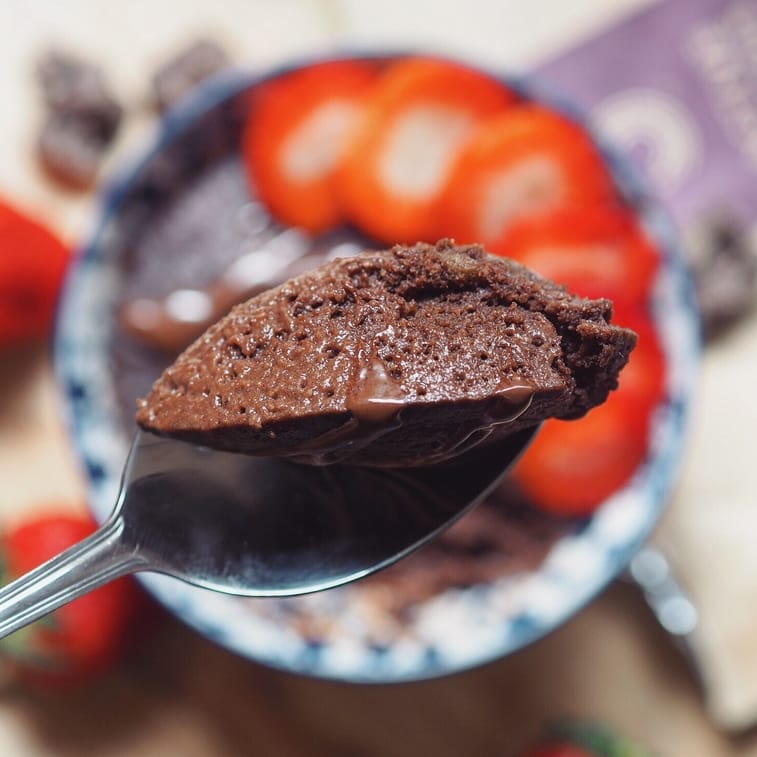 It only takes one minute to make!
GET CREATIVE!
Try the recipe yourself! Post a picture of your creation to Facebook, Twitter or Instagram @bulkpowders #bulkbakes