It may look like a trick, but get ready for a real treat with this Spider Smoothie Bowl Halloween Recipe.
INSTRUCTIONS
1.) Add all ingredients into your high speed blender or bullet, and pour into a bowl. Add a little more milk if your smoothie is still frozen and not mixing too well. (Some blenders may work better than others).
2.) Mix yoghurt and protein powders to get a thicker consistency, squeeze into a disposable piping bag, cut off the tip and make circle shapes ranging from a dot  in the middle to larger (imagine a dart board).
3.)Then, with the tip of a sharp knife, make lines from the centre out to the edge of the bowl, to make the 'spiderweb' shape.
Yields 1 bowl.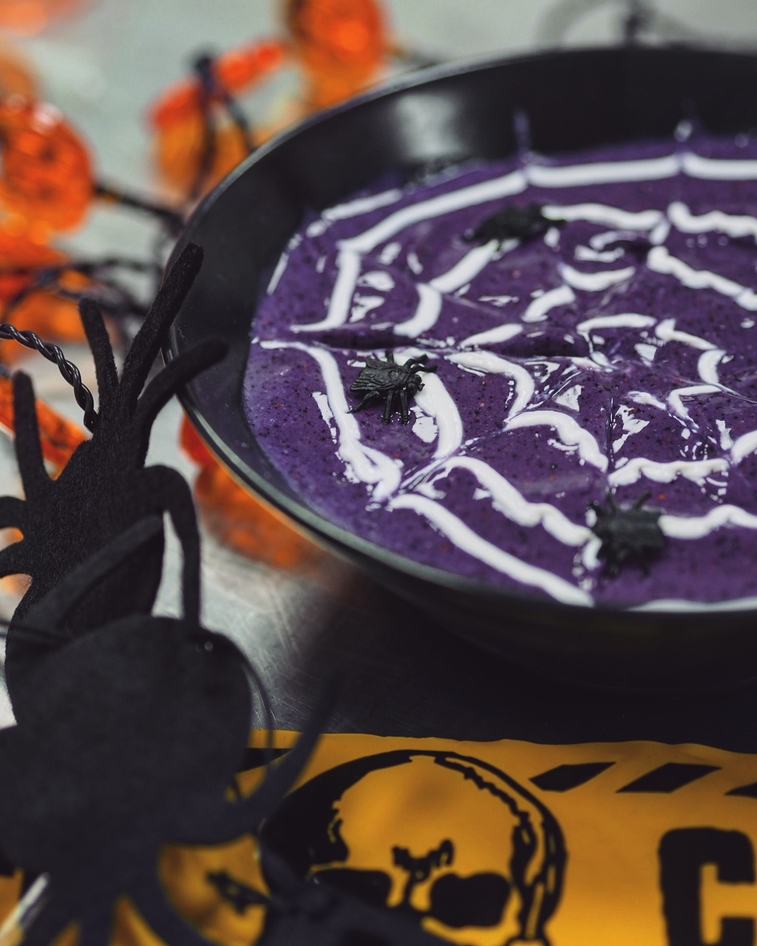 GET BAKING!
Try the recipe yourself! Post a picture of your creation to Facebook, Twitter or Instagram @bulkpowders_ie #BULKBAKES #BulkPowders