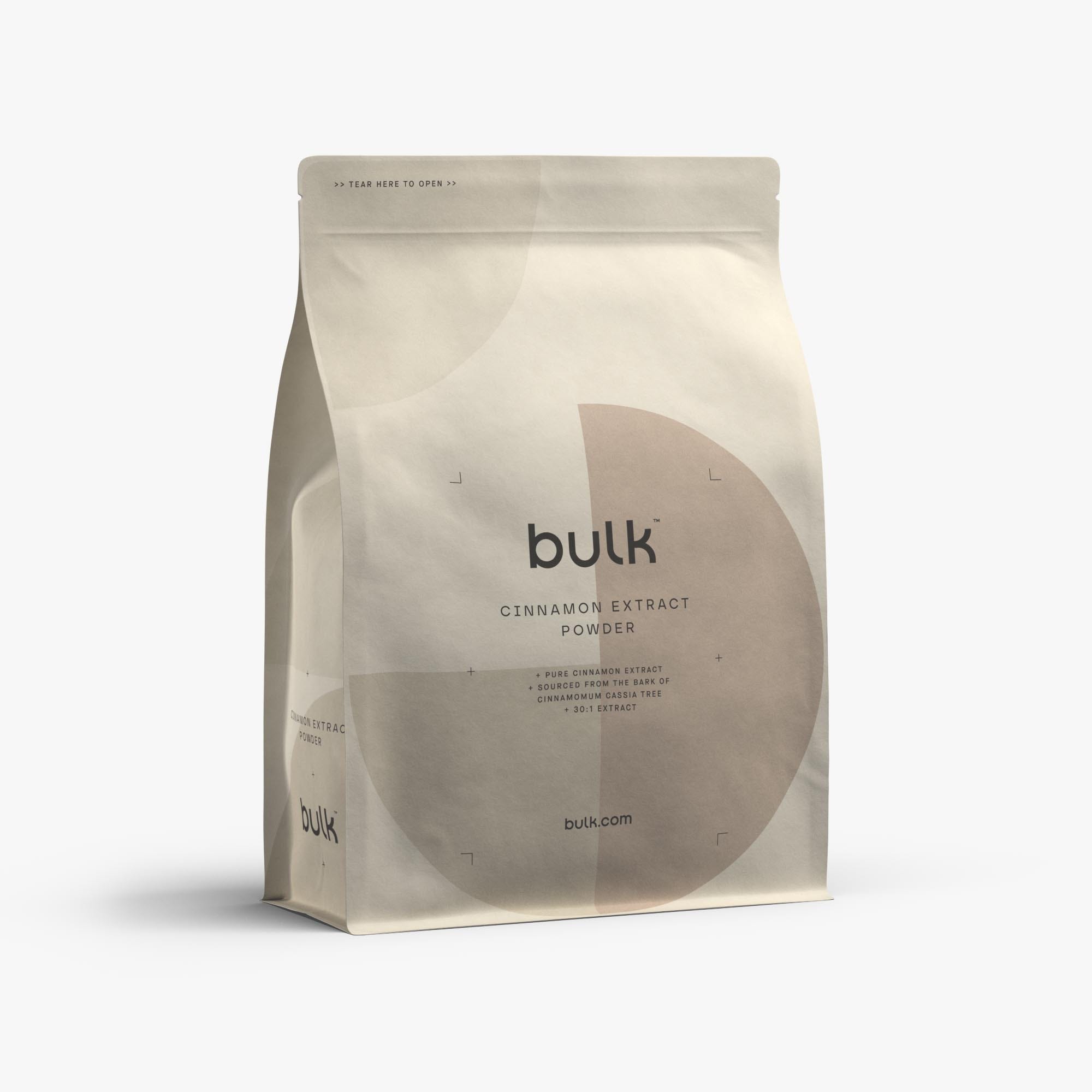 Cinnamon Bark Extract Powder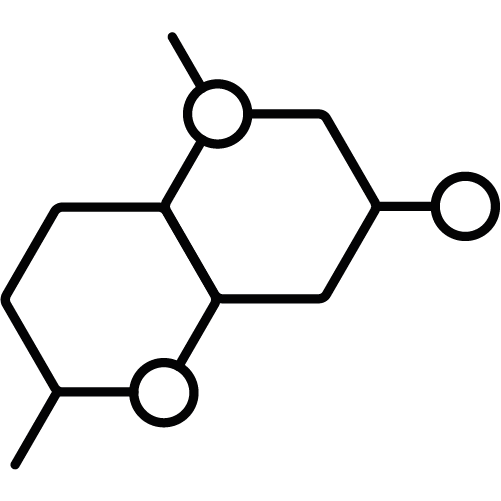 Leading 30:1 extract Sourced from the bark of Cinnamomum Cassia Tree
Cinnamon Extract Powder
100% pure cinnamon bark extract powder in a concentrated 30:1 ratio, ideal for mixing with shakes, smoothies and recipes.
Sourced from the bark of the Cinnamomum cassia tree native to East Asia, our Cinnamon Extract Powder is a highly concentrated fine powder with an incredible 30:1 potency.
One of the strongest cinnamon extracts on the market, each 100mg of our Cinnamon Extract Powder is equal to a massive 3g of cinnamon.
Disclaimer: Implied results may vary. Individuals will respond differently. Implied results assume an appropriate nutrition and training plan.
The Purpose
Our Cinnamon Extract Powder is ideal for anyone looking to naturally flavour food or drink, from protein shakes to cooking and baking.
Usage
Mix 1 scoop (approximately 750mg) with 50ml water in a bulk™ Shaker Bottle, shake and consume. Take 2-3 servings a day, with your meals.
Related Products
Cinnamon Extract Powder can be added to your existing shakes. This product goes well with Complete Diet Protein Advanced or Pure Whey Protein.
Nutrition
Cinnamon Bark Extract (30:1)

Benefits

NaturalSourced from the bark of the Cinnamomum cassia tree.
All-RounderMix it in with your shakes or smoothies for a cinnamon flavoured kick.
Unbeatable ValueHigher potency than competing products at a lower price.
Cinnamon Extract Powder Ingredients
Cinnamon Bark Extract (30:1).
Suitable for
Vegetarian, Non-GM, Gluten Free, Dairy Free, Lactose Free, Soya Free
Allergen Information
None.
Read more...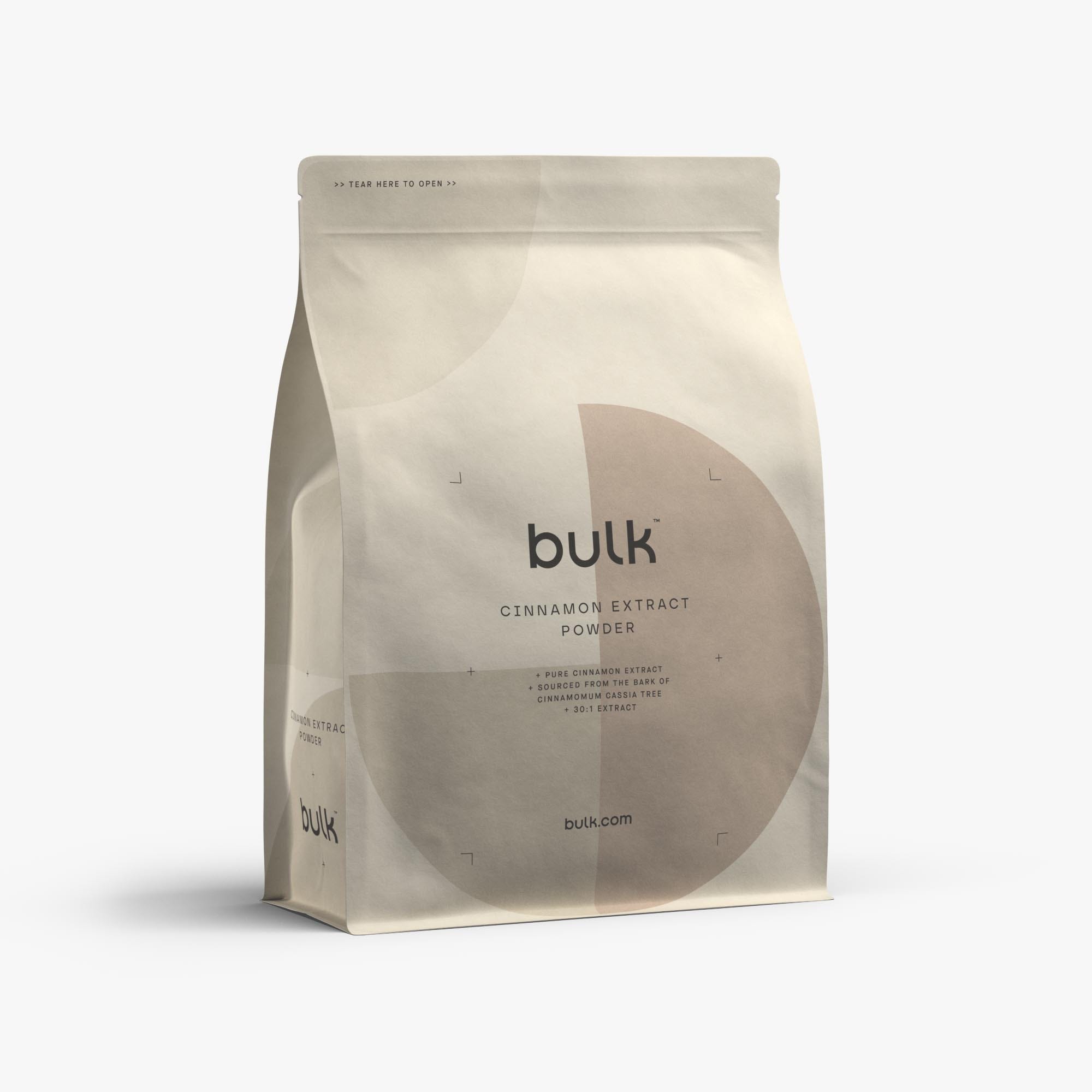 Customer Reviews
Customer Reviews Subtitle