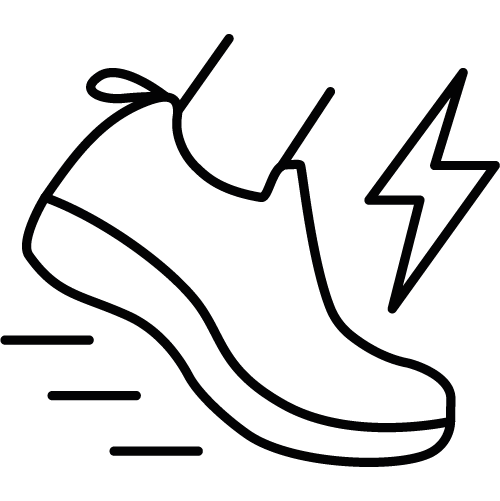 5g BCAA, Including 3g Leucine
Transparent formula with dosages listed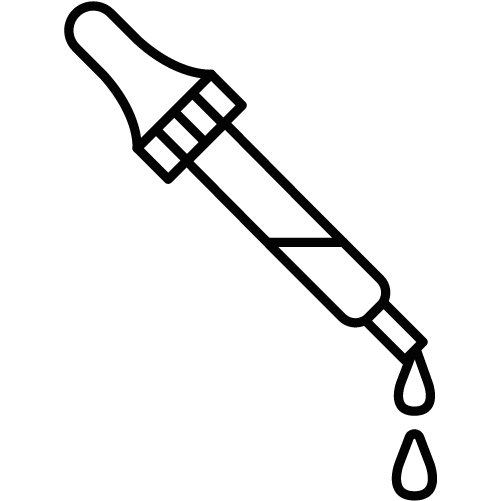 Contributes to an increased performance*
Complete Pre-Workout™
Our comprehensive pre-workout drink to help you get the most out of every training session. Loaded with over 12g of active ingredients per serving, including 5g of BCAAs, 3g of arginine alpha-ketoglutarate, 400mg of L-tyrosine and 2.5g of citrulline malate.
Our Complete Pre-Workout™ drink is formulated to provide everything you need to kickstart your training session. Each serving provides optimal doses of key nutrients to improve performance*, increase alertness** and improve concentration***, available in a range of mouth watering flavours.
We loaded our Complete Pre-Workout™ formula with all the essential nutrients you need to prepare for a workout, and no unnecessary extras. The result is a simple, effective pre-workout drink that prepares you to push harder through every set.
Instant Branched Chain Amino Acids (BCAAs)
A healthy measure of leucine, isoleucine and valine in a 3:1:1 ratio, instantised to ensure easy mixing.
Arginine Alpha-Ketoglutarate (AAKG)
A popular pre-workout ingredient added at research proven doses. 100% pure and of the highest quality.
Citrulline Malate
Each serving of Complete Pre-Workout™ contains an impressive 2.5g of citrulline malate – higher than any other pre-workout.
Beta Alanine
Added to increase carnosine production.
L-Tyrosine
A popular precursor to adrenaline.
Caffeine
The most popular stimulant in the world, added to increase alertness**, improve concentration*** and contribute to an increase in endurance performance*.
The Purpose
Our Complete Pre-Workout™ formula is the ideal all-rounder pre-workout drink. Whether you're just starting out on your training journey, or an experienced athlete, this formula contains everything you need to get the most out of every session. If you're looking for something with even more punch, check out our Pre-Workout™ ADVANCED.
Benefits
Perfect Pre-WorkoutThe ideal supplement for pre-workout, giving you the nutrition you need to seriously train.
Optimal DosesEvery ingredient is dosed to optimal levels, some higher than any competing product.
Full of FlavourAvailable in a range of delicious flavours.
Directions
Mix 1.5 scoops (approximately 24g) with 250ml water in a Bulk™ Shaker Bottle. Consume 30-45 minutes prior to training, ideally on an empty stomach.
Related Products
The only nutrient not included in Complete Pre-Workout™ is Creatine. This was intentional as many people already supplement with Creatine separately, or within something such as Complete All in One™. If you do not use Creatine, it would be an ideal product to use in conjunction with Complete Pre-Workout™. Complete Intra-Workout™ is also used by many people during their workouts to ensure they are fuelled with the right nutrients during exercise, as well as before and after!
.
Nutrition
Nutrition
per 24g Serving
per 100g
Energy kJ/Kcal
353/84
1469/350
Fat
of which saturates
0g
0g
0g
0g
Carbohydrates
of which sugars
12.4g
0.4g
52g
1.7g
Fibre
Nil
Nil
Protein
8.8g
37g
Salt
0g
0g
Ingredients
Maltodextrin, Instant BCAA (Soya), Arginine Alpha Ketoglutarate, Citrulline Malate, L Leucine, Beta Alanine, L Tyrosine, Caffeine, Flavouring, Citric Acid, Sweetener (Sucralose), Natural Colouring (Mixed Berry: Beetroot Red; Cola: Caramel; Lemon & Lime: Beta Carotene).
Active Ingredients Per 24g Serving:
Branched Chain Amino Acids (3:1:1) 5g, Arginine Alpha Ketoglutarate (AAKG) 3g, Citrulline Malate 2.5g, Beta Alanine 1.7g, L Tyrosine 400mg, Caffeine 200mg.
*Please note this product contains a silica gel bag
Suitable For
Vegetarians, Non-GM, Gluten Free, Dairy Free, Lactose Free
Allergens
Soya (from Soya Lecithin).
Warning
High Caffeine content 80mg/100ml. Not Recommended for children or pregnant or breast feeding women.
Storage
Store in a cool dry place.
Advisory information
Food supplements are not intended to replace a varied and balanced diet and a healthy lifestyle. Do not exceed the recommended usage. Keep out of reach of children.
Although every care has been taken to keep product information up to date on our website, please always read the information provided on product label or packaging before use.
The actual results of consuming dietary supplements may differ from those implied. Individuals may respond differently, and the suggested results presume appropriate nutrition and training plan.
Our Planet
Over 87% of our pouches are fully home compostable, using a triple-layer of natural cellulose, biodegradable film and FSC-certified paper. Click here to learn more about the Our Planet project.
This year alone we've made some big changes:
Over 90%

of all our packaging materials have transitioned to sustainable alternatives.

12 million

pieces of single-use plastic removed from our packaging.

Over 1 million

boxes replaced with FSC certified cardboard.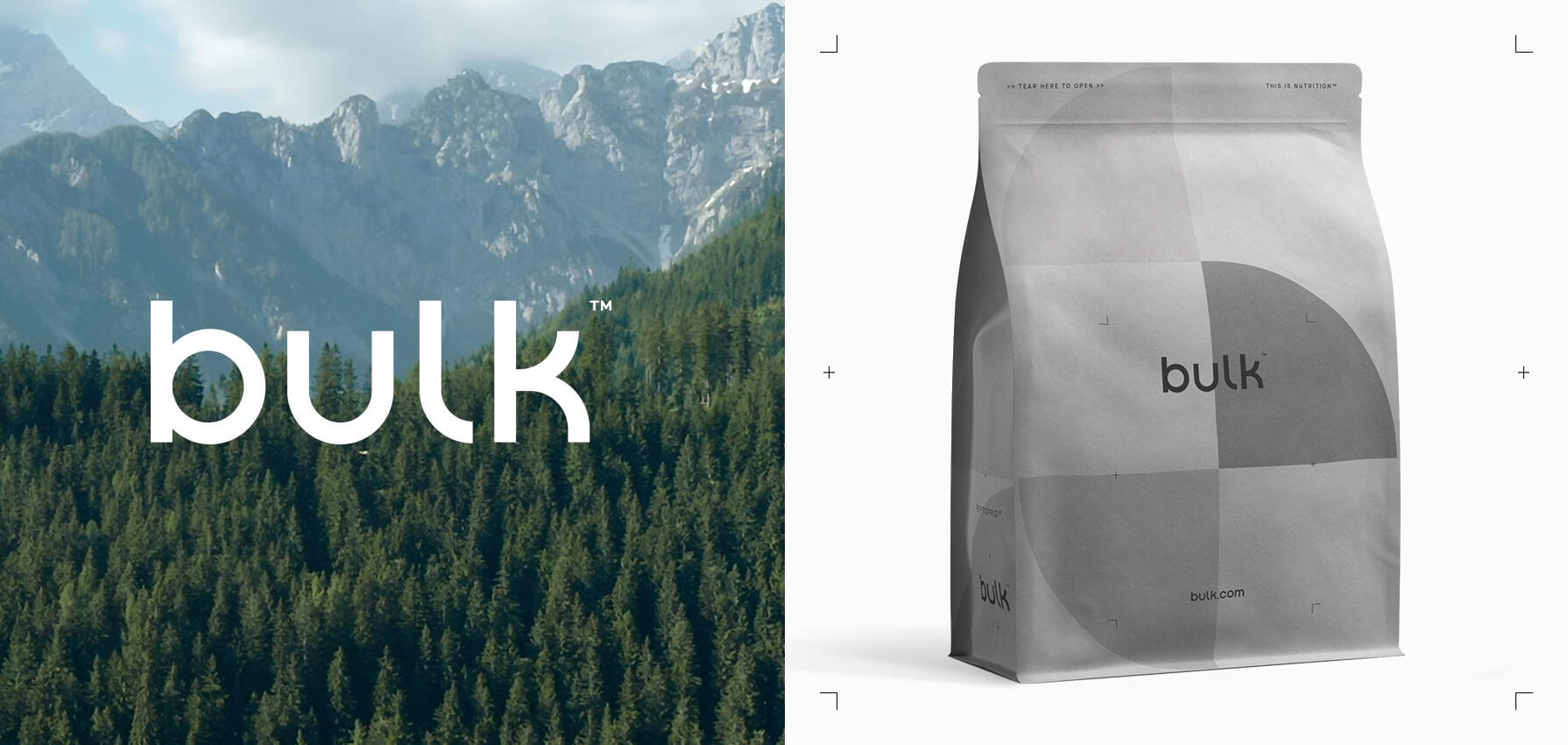 Customer Reviews
Customer Reviews Subtitle Share your journey on Instagram @bulk