Celebrate our 12th birthday in style with this showstopper of a birthday cake!
Instructions
1.) Pre-heat oven to 160 Degrees C.
2.) In a bowl mix all your sponge ingredients. Mix dry ingredients first and then fold in the wet ingredients.
3.) Once combined, divide mix into several bowls (depending on how many colour layers you want). We decided to go with 3 colours, adding several food colouring drops per batter mix until the colour was very noticeable. Note that colour will dim slightly in baking, so don't be shy with colouring.
4.) Bake for 15-20 mins and then leave to cool completely.
5.) Prepare your frosting by whipping together the yoghurt and casein to get a creamy and fluffy, but easy to spread texture, and then frost your cooled cake.
6.) We added a layer of raspberry jam in between each layer too.
7.) Place in the freezer for 10 minutes or so (or fridge for a bit longer). You want your frosting to be cooled so that the chocolate drip is easier to do.
8.) Melt the chocolate and coconut oil in a microwave or over a sauce pan with boiling water until the chocolate is completely melted. Then, fold in the milk until you get a runny consistency. If you find your chocolate has clumped, just melt it a bit more and add more milk until it becomes runny again.
9.) Pour over your cake pushing drips over the side.
10.) Decorate as you please, with lots of birthday cake doughnuts and sprinkles of course!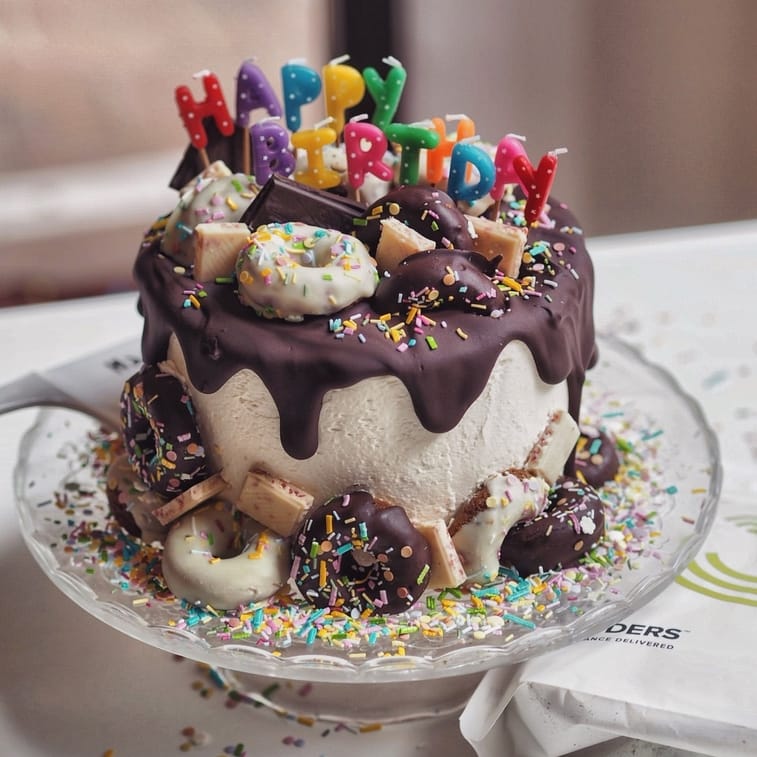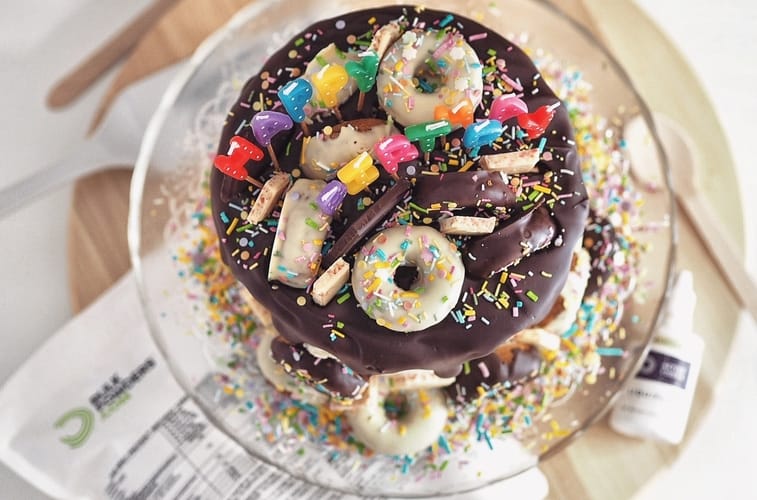 GET CREATIVE!
Try the recipe yourself! Post a picture of your creation to Facebook, Twitter or Instagram @bulkpowders #bulkbakes