Instructions
1.) In a blender, chuck in all the ingredients (except for the bread) and blitz everything together.
2.) Leave to set for 10 minutes so that the chia seeds can activate (soak up moisture) and then pour into a bowl.
3.) Heat up a pan on high-medium heat using spray oil or coconut oil. Dip the bread in the mix quickly, and then pan fry for several minutes on each side.
Please note: you want the dipping of the bread to be quick and fast, else your bread will remain soggy.
4.) Repeat for all slices and then share with your best friend (unless you're greedy).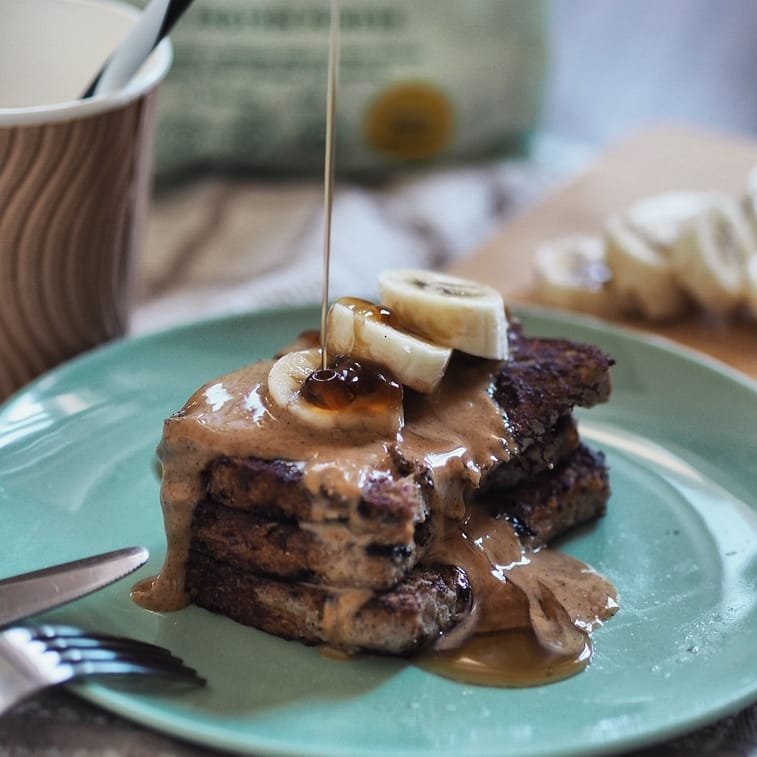 GET CREATIVE!
Try the recipe yourself! Post a picture of your creation to Facebook, Twitter or Instagram @bulkpowders #bulkbakes