Make your breakfast festive and full of flavour with our cinnamon and pumpkin spice Christmas waffles recipe.
INSTRUCTIONS
1.) Mix almond milk and cider vinegar in a bowl and set aside for 5 minutes, this makes the milk curdle and makes it act like a 'buttermilk'.
2.) Mix dry ingredients in a bowl, mix in milk and vinegar mix, then fold in the remaining ingredients.
3.) If you find your mix is too dry (different gluten-free blends may act differently) just add more milk until you get a smoother consistency, like a thick batter which you can dollop onto the waffle machine.
4.) Heat waffle machine as per instructions and make your waffles, without overloading the waffle machine with too much mix… or else you'll have a mess!
Tip: Do a smaller waffle test to see how much mix you are going to need.
5.) Once all your waffles are done, drown in Zero Calorie Syrup™ and enjoy!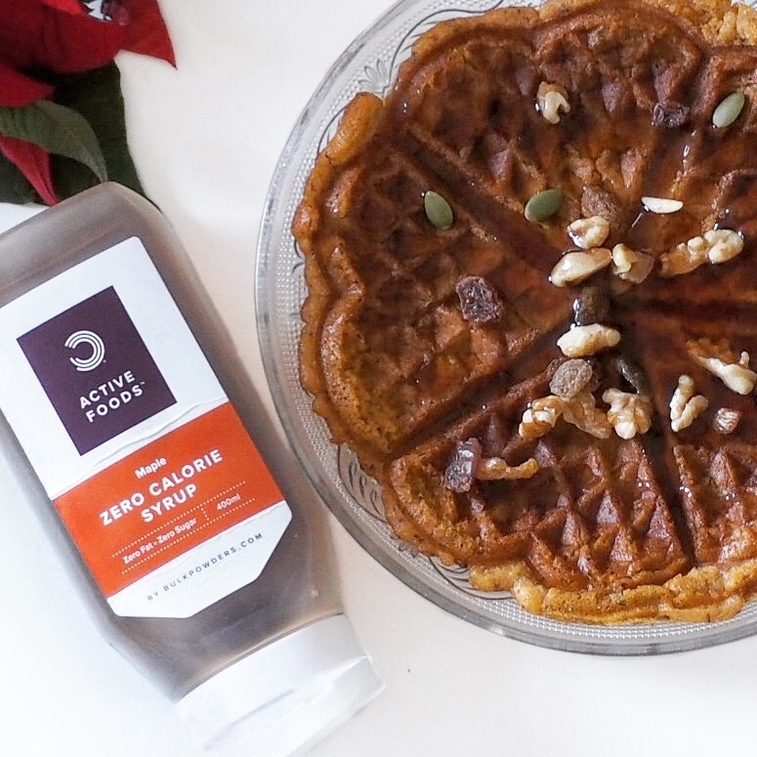 GET CREATIVE!
Try the recipe yourself! Post a picture of your creation to Facebook, Twitter or Instagram @bulkpowders #bulkbakes