We catch up with Zak Stucke, Alex Thornbury, Will Miller and Gabriel Lewis to find out how they're getting on with their coast-to-coast challenge. They're currently halfway through their fundraising goal for Doctors Without Borders and the finish line is getting closer. You can follow this link to donate to their page and support the charity.
Tell us a bit about your journey so far.
We're currently travelling through the Yorkshire Dales, the second of three national parks we'll be traversing along the way. Yet since our start in the sleepy seaside town of St Bees, we've crossed the Lake District in its entirety, making camp in places such as Ennerdale Bridge, Patterdale and Shap. We've also free camped in some incredible locations!
As we steadily edge closer to the finish line, we'll be going through places such as Richmond, Inglebury Arncliffe and Glaisdale before finally reaching Robin Hood's bay. So far we've gone through the rocky, mountainous terrain of the Lake District, which is giving way to more forgiving, rolling hills. That's something we're definitely thankful for!
How are you finding the experience?
The coast-to-coast challenge has definitely been a mixed bag. On the one hand, walking through the Lake District was entirely rewarding with its picturesque views of both ravines and mountain peaks. However, the physical strain we've been under is undeniable. Despite aching ankles and weary legs, we've tried to ensure that each day was completed with enough time for recovery. Unfortunately, this hasn't always been the case. Yet, as we see ourselves getting closer to the East coast, our morale is definitely improving. We feel confident that we can complete this challenge in good time.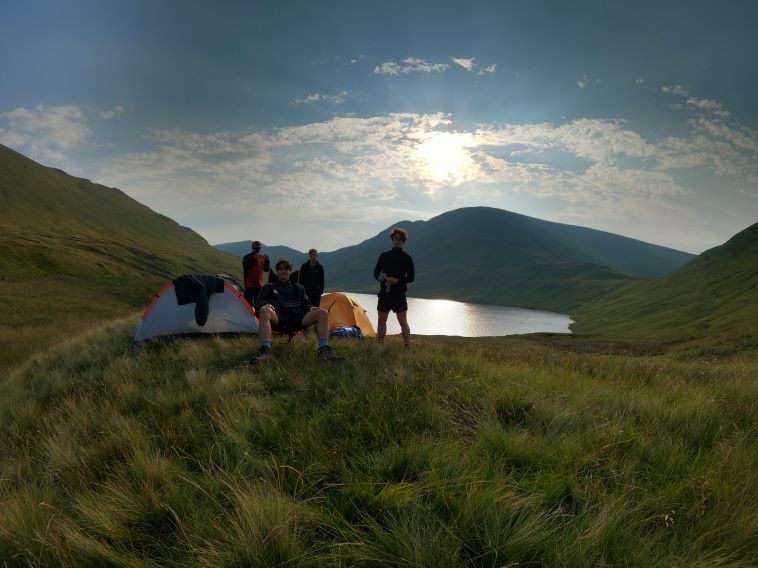 What was the biggest challenge so far?
Potentially, the biggest challenge has been summoning the strength each morning to get out of our warm sleeping bags and push on towards the next town. It takes a lot of mental strength and encouragement from each other, and occasionally the angry tone of a farmer, to get us back on the road. The desire to dive into a hotel late at night is unquestionable, however, we're determined to stick to the rules we set for our challenge.
What are your favourite products at this point?
Over the course of our trip, we've developed passions for different products. These include the Complete Mass Gainer which ensures we get the necessary macronutrients essential for a full day of arduous trekking. In addition to this, the snacks such as the Vegan Protein Brownie, Cashew & Walnut selections, have been really useful in keeping energy levels high and making sure we have the necessary fuel to go ahead and get to the finish line.