COVID-19 has sparked waves of solidarity across the globe to face the emergency and that's a sentiment shared by Zak Stucke, Alex Thornbury, Will Miller and Gabriel Lewis – a group of students and long-time friends. This weekend they'll be walking for 184 miles from St Bees to Robin Hood's Bay to raise money for Doctors Without Borders (Médecins Sans Frontières UK). They'll be camping the entire way and the only source of subsistence to keep them going will be a selection of our products. We caught up with the guys before they went off on their trek.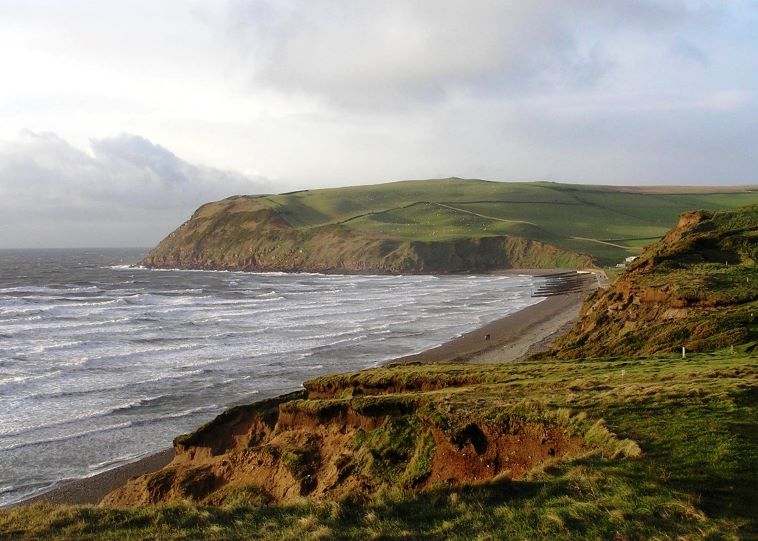 How long have you known each other? 
Will Miller: Myself, Zak, Alex and Gabe have all known each other as friends for many years now, with Alex and I (Will) first meeting when we played junior rugby together at age 6. However, we first all came together as a group at secondary school where we would spend each day for five years consistently winding each other up. However, when university loomed in view, we had to go our separate ways, spread to opposite ends of the country. Therefore, when we weren't going to visit each other in our new cities, we travelled around Europe making unforgettable memories. With the constant joking and telling of university tales, there's never a dull moment when we're together, and this is why I'm sure that we'll have the morale needed to get us through two weeks of arduous trekking.
Can you explain the challenge in more detail? 
Zak Stucke: We'll be walking from St Bees on the Irish Sea to Robin Hood's Bay on the North Sea. A 184-mile trek, in just 12 days. The route will take us through 3 stunning, unique national parks: The Lake District, Yorkshire Dales, and North York Moors. We'll be following in the footsteps of Alfred Wainright, who devised the route in his 1973 book A Coast to Coast Walk – we won't be flying completely blind! To make the challenge even more difficult, we'll be camping the entire way, carrying our equipment with us. We'll also be attempting to solely consume bulk™ products, which we'll be carrying from the start of the journey (circa 9kg per person); this means no occasional pub lunches!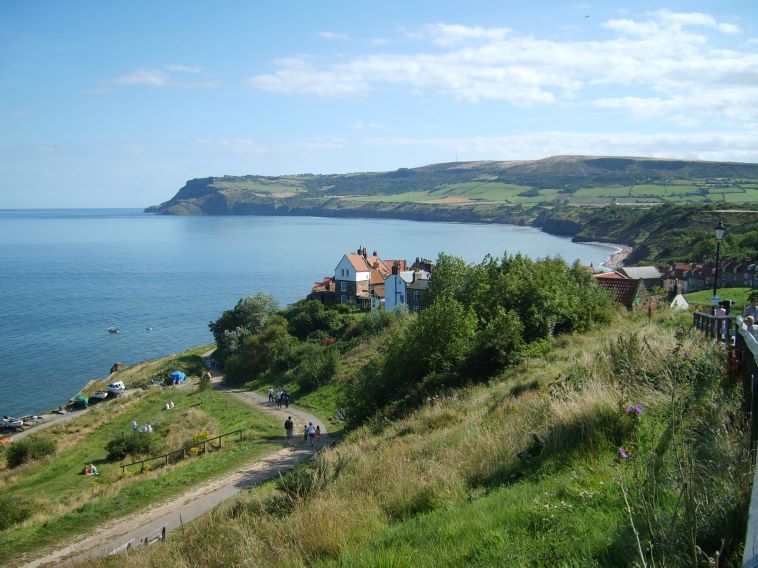 What made you want to do this challenge? 
ZS: During the COVID crisis, we would regularly meet virtually on Zoom to catch up. During one of these calls, we were getting restless sitting at home, and decided we wanted to do something different, active, and exciting together, with the goal of raising money for charity. We agreed to do said trip as soon as physically possible. Without knowledge of travel conditions in the coming months, we set on some sort of adventure in the North of England. From this, the idea was born. 
Have you ever done anything like this before? 
WM: We've never taken on a monumental task such as this before. However, whilst we were at school, we had the opportunity to take part in the Duke of Edinburgh scheme. This allowed us to get a flavour for what our journey will be like except on a much smaller scale. Yet it wasn't without its merit as it made us aware of the sort of skills we'd need, such as the ability to read a map or being able to carry considerable weight on our backs for several days on end. Plus, we're all very active people with Alex, Zak and I playing university level rugby. In addition to this, Gabe has always prided himself upon his physical fitness, representing our school many times as a runner. I'm more than confident that we have it within us to complete this challenge. 
Why did you choose Doctors Without Borders and what's your fundraising goal? 
WM: We've chosen the charity Doctors Without Borders as it provides assistance to those in conflict zones and in countries affected by endemic diseases such as COVID-19. In 2019, it registered more than 35,000 active employees, including health professionals, engineers and administrators. However, these workers don't receive any pay for their efforts, demonstrating the altruism of Doctors Without Borders. As a result, we're trying to do our bit to give back to the wonderful people who are helping to keep people like you and me safe during the crisis. We've set a base goal of £2000 which we hope to raise. However, if it looks likely that we're going to exceed this we have no problem with raising our goal – we're aiming to raise as much as possible for this organisation. 
What bulk™ products are you using throughout the challenge? 
Gabriel Lewis: Since we're attempting to solely use bulk™ products, we're using quite a few! We'll be getting a lot of our sustenance from Aftermath, Vitargo and Complete Protein Porridge among others. We'll be using Complete Greens to stay healthy, and snacking on biltong, cashews, walnuts, and brownies. We're really excited to try the Vegan Protein Brownies as we've heard great things.
What do you think the biggest challenge will be during the trip?
ZS: Handling squabbles! Picture this: 5 days in, bad night's sleep, pouring rain, blistered feet, sore legs, and a big mountain to climb inevitably leads to grumpy boys, and petty arguments! It will take a lot of strength and willpower to keep in good spirits. 
How will you keep yourself motivated?
Alex Thornbury: I'm sure that there will be many moments during this challenge where our motivation and determination will be tested. However, I don't think this will be problematic. There are a lot of motivating factors that will keep us going. Firstly, the fact that we're all such close friends means we'll be able to help each other out along the way. Also, we won't want to let down our families and friends who donated and the charity, or even bulk™ who put their faith in us and helped us out with this journey. The incredible feeling of reaching Robin Hood's Bay will be worth all the pain earlier on and will be very fulfilling.
What other essentials did you pack? 
AT: Big solar powered portable charger, lantern, head torch, waterproofs, insect repellent, pop up tent. I'm sure I'll forget something! 
Lastly, what's the one thing you wanted to pack but didn't fit?
GL: I would have loved to bring a couple more books to pass the spare time in the evenings, but with weight being such an issue, this just hasn't been possible!
We'll be checking in with Alex, Gabriel, Will and Zak again to find out how the trip is going. In the meantime, you can follow this link to find the fundraising page for Doctors Without Borders and donate to support their work.