Melt in the Middle Pudding Recipe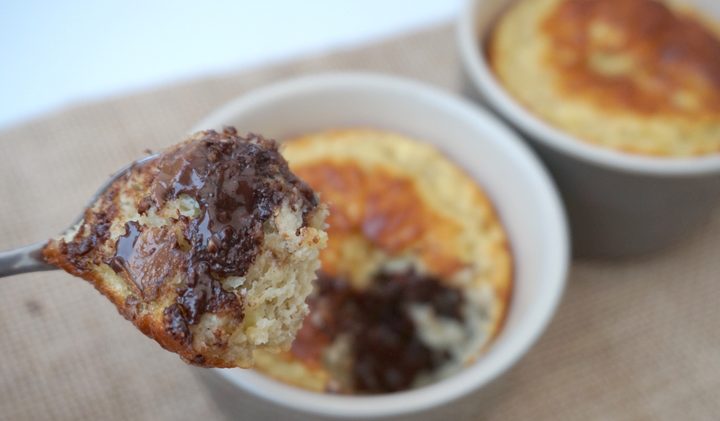 Melt in the Middle Puddings are so indulgent and delicious and I've been trying to recreate one for such a long time! I think I've finally done it here and it's in peanut butter form which is even better. It honestly tastes quite like a peanut butter cup but without all the refined sugar. This would make a perfect dinner party pud or simply a yummy dessert on a weeknight as it's so easy to make!
INSTRUCTIONS
1.) First, preheat the oven to 160 degrees then grease two ramekins or mini skillets with a little Coconut Oil to stop the pudding from sticking.
2.) In a bowl, mash the Banana until it is a puree and crack in the Egg, mix well.
3.) Add the Baking Powder and Peanut Flour and continue to mix until you have your cake batter.
4.) Pour the batter into the ramekins evenly.
5.) In a separate microwavable bowl, put the Peanut Butter and Chocolate together and microwave for 40-60 seconds until the Peanut Butter is runny and the Chocolate has started to melt (it doesn't have to have melted completely, in fact it's better if it hasn't!).
6.) Mix the PB and Chocolate and evenly spoon into the centre of each pudding.
7.) Place in the oven and bake for 15 minutes until slightly risen and until the tops are golden brown.
8.) Remove and enjoy warm for that melting middle effect!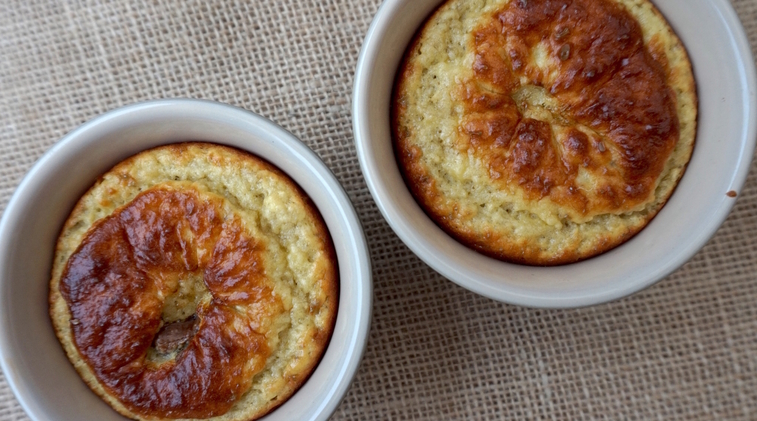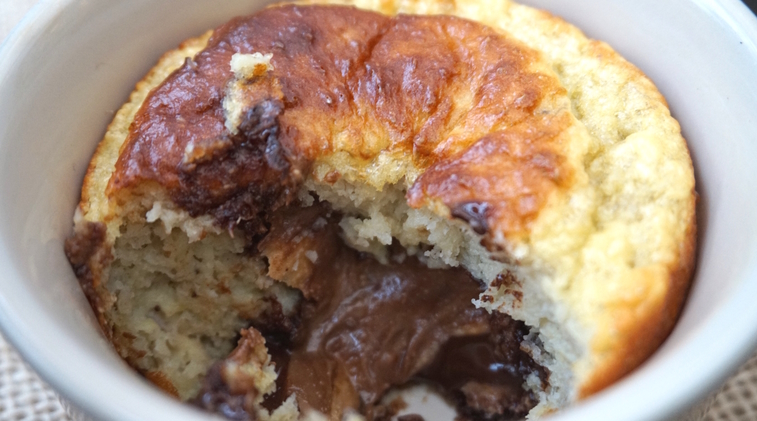 GET CREATIVE!
Try the recipe yourself! Post a picture of your creation to Facebook, Twitter or Instagram @bulkpowders #bulkbakes
MACROS (per serving)
Calories – 309
Protein – 13g
Fats – 21g
Carbs – 18g
Author: Just Josi