Peanut Butter Protein Cookies Recipe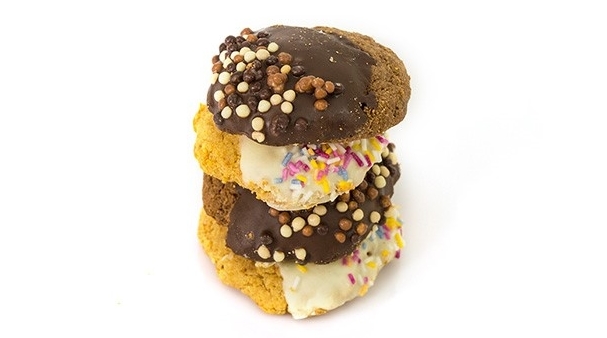 Tuck into these Peanut Butter Protein Cookies with just 4g carbs and 11g protein per cookie. Choose Chocolate or Birthday Cake flavour and decorate as you wish!
INSTRUCTIONS
1.) Preheat oven to 175 degrees (gas mark 4).
2.) Line a baking tray with baking parchment.
3.) Mix the Peanut Butter, Pure Whey Protein™, Coconut Sugar and Vanilla Extract (and Cocoa Powder if you're making the chocolate version) in a large bowl. Make sure these are combined really well.
4.) Stir in the 20g melted Coconut Oil.
5.) Crack an Egg into the bowl & stir it in.
6.) Tear off a small amount of the cookie dough, roll & press into a cookie shape using your hands. This recipe should make 8-10 cookies.
7.) Bake on the centre shelf for 8 minutes.
8.) Allow to cool for 10 minutes.
9.) Decorate.
10.) Demolish.
GET BAKING!
Try the recipe yourself! Post a picture of your creation to Facebook, Twitter or Instagram @bulkpowders #bulkbakes
MACROS (per cookie, without decoration)
Calories – 162
Protein – 11g
Carbs – 4.3g
Fats – 11.5g