[VIDEO] Vegan Almond & Coconut Protein Bites Recipe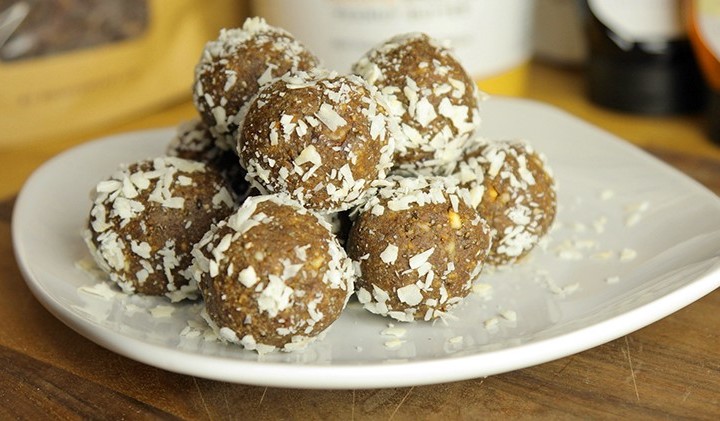 A vegan and vegetarian recipe that's quick and easy to make. Each Protein Bite (or ball) has just 92 calories, making a perfect low calorie snack.
INSTRUCTIONS:
1.) Place the almonds and chia seeds in a food processor and blend into a flour.
2.) Add the dates, cacao, hemp protein, almond butter and coconut oil to the food processor and blitz until a sticky dough is formed.
3.) Shape the mixture into little balls using your hands and then roll each ball in the shredded coconut to coat.
4.) You can enjoy the little balls of energy right away or store them in the fridge for up to a week.
GET CREATIVE!
Try the recipe yourself! Post a picture of your creation to Facebook, Twitter or Instagram @bulkpowders #bulkbakes
MACROS (per ball)
Calories: 92
Protein: 2.5g
Fats: 5.8g
Carbs: 10.3g
Author: Healthy Twenties