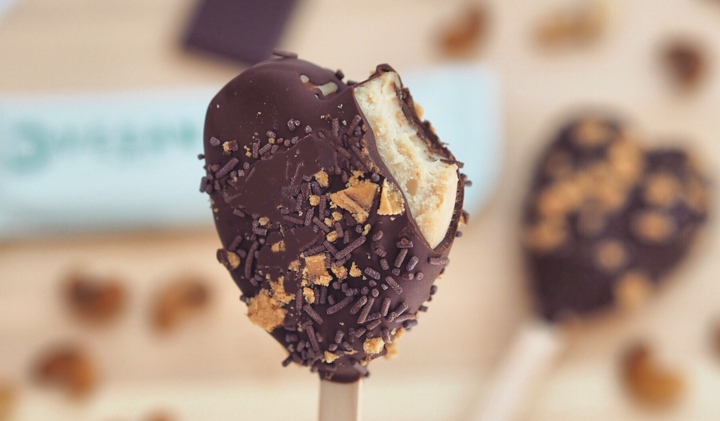 Instructions
1.) In a high speed blender pour in cashews, agave and LiquiFlav™ and blend until combined.
2.) Pour in protein powder, peanut butter and blitz again until combined.
3.) Pour mix into a suitable ice-cream mould and leave to freeze overnight.
4.) Once set, remove from moulds and coat in melted dark chocolate, decorating with toppings of preference.
I used chocolate sprinkles and a chopped up a Vegan Protein Bar, banana flavour.
5.) You can use this base recipe to make any flavour, plus it works without the protein powder if you prefer.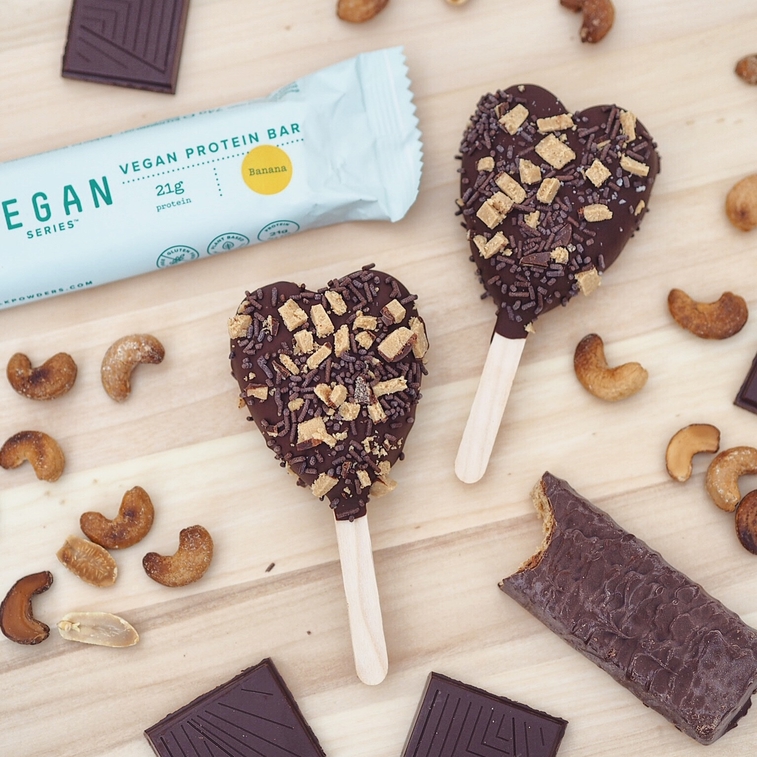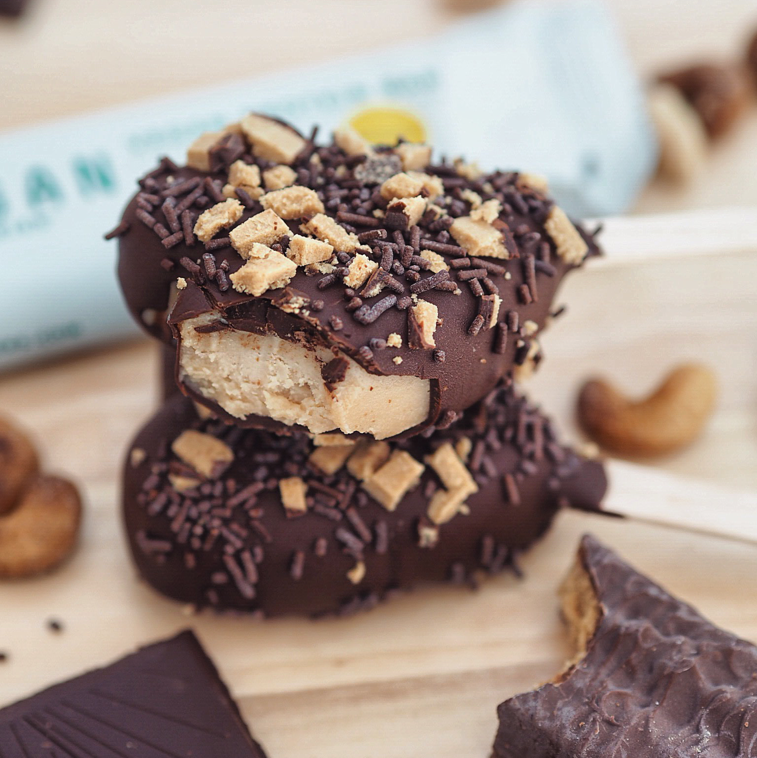 GET CREATIVE!
Try the recipe yourself! Post a picture of your creation to Facebook, Twitter or Instagram @bulkpowders #bulkbakes
MACROS (per serving of 10)
Calories – 278
Protein – 6.4g
Carbs – 32g
Fats – 15.2g
Author: The Muscle Bakery