Double Chocolate Vegan Cookies Recipe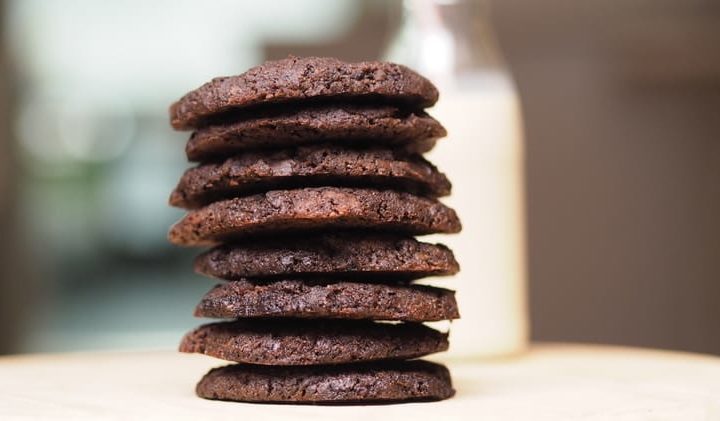 Instructions
1.) Pre-heat oven to 160-170 Degrees C.
2.) Pour aquafaba into a bowl and whisk until it fluffs up (approx. 5 minutes).
3.) Using a hand blender (or whisk if you have mega biceps), blend the peanut butter into the aquafaba until you get a thick paste.
4.) Fold in the remaining ingredients until you get a slightly wet consistency that is easy to shape into balls.
5.) Line a baking sheet with greaseproof baking paper and press your cookie dough balls on to it. Press down slightly and make sure there is enough space between each as they will flatten out and spread slightly when baking.
Tip: would recommend making these cookies in small to medium sizes as they are more prone to breaking when larger.
6.) Bake for 10-15mins or until cookie browns around the edges and has slightly cracked.
Don't like peanut butter? Try with any other nut butter! We are trying hazelnut next!
Yields 20 pieces.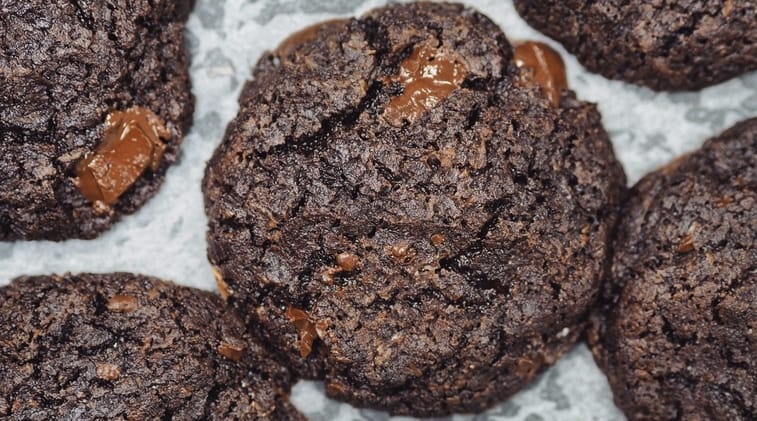 GET CREATIVE!
Try the recipe yourself! Post a picture of your creation to Facebook, Twitter or Instagram @bulkpowders #bulkbakes
MACROS (per cookie)
Calories: 129
Protein: 6.2g
Carbs: 6.5g
Fat: 9.6g
Author: The Muscle Bakery
Ingredients
1.5 Cups Aquafaba (also known as chickpea water)
2 Cups Peanut Butter (approx. 350g)
1 Cup Cocoa Powder
1 Cup Granulated Sweetener
75g Dark Chocolate (chopped into chunks)
1/2 Tsp Vanilla LiquiFlav™
1 Tsp Baking Soda
Pinch of salt