[VIDEO] Vegan Fruit, Nut & Seed Balls Recipe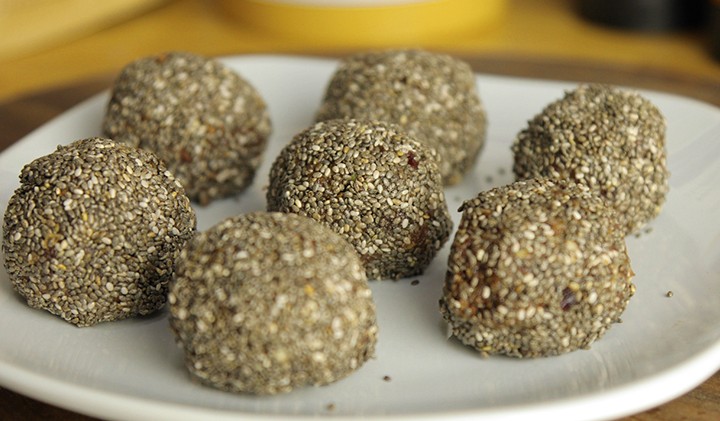 Each Chia Ball has less than 130 calories and plenty of fibre to give your nutritional intake a boost.
INSTRUCTIONS:
1.) Empty the contents of the fruit, nut and seed mix into a large bowl.
2.) Pour enough boiling water over the mix to cover and set aside for 5 minutes – this will soften the dried fruit.
3.) Drain the water from the mix and transfer to a food processor. Blitz until a sticky paste is formed.
4.) Stir in the ground almonds until ingredients are combined.
5.) Take roughly 2 tablespoons of the mixture and roll into a ball using your hands (*warning* this gets messy).
6.) Roll in the chia seeds to coat and repeat with the rest of the mixture.
GET BAKING!
Try the recipe yourself! Post a picture of your creation to Facebook, Twitter or Instagram @bulkpowders #bulkbakes
MACROS (per ball)
Calories: 127
Protein: 3.3g
Fats: 7.5g
Carbs: 12.2g
Author: Healthy Twenties