Gluten Free Protein Bundt Cake Recipe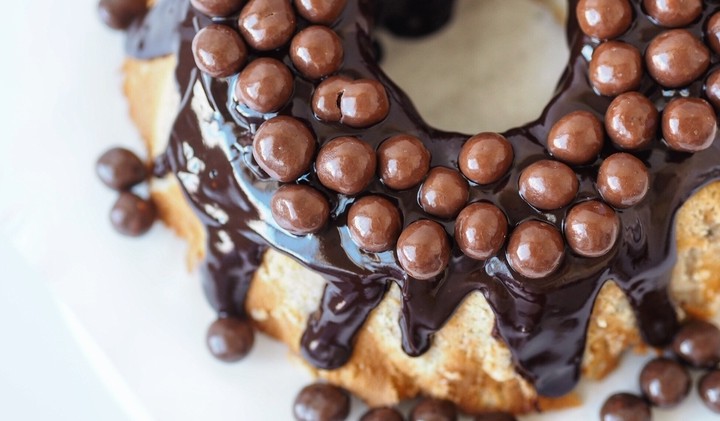 This is a showstopper if you've ever seen one! Not only does it look great, it tastes great and is packed with protein as well as being Gluten Free.
INSTRUCTIONS:
1.) Preheat oven to 160 Degrees C.
2.) Add all cake ingredients into your mixing bowl and blend together on medium-high speed until everything is well combined. You can do this by hand, just make sure you whisk thoroughly!
3.) Pour mix into greased Bundt tin or Bundt silicone mould.
Note: We suggest you use a silicone version for this, as the cake will stick to a tin, regardless of greasing.
4.) Bake for approx. 25-30mins until cake has cooked through.
5.) Remove from oven and leave to cool completely.
6.) Remove from mould carefully, then flip over to slice off the bottom which will most likely be uneven. This can be discarded, you can eat it right away or you can roll it up to make cake balls… your call.
7.) Melt your dark chocolate and pour over, then decorate with Chocolate Whey Balls™.
8.) Place in fridge to set then slice up and enjoy with a cuppa or two.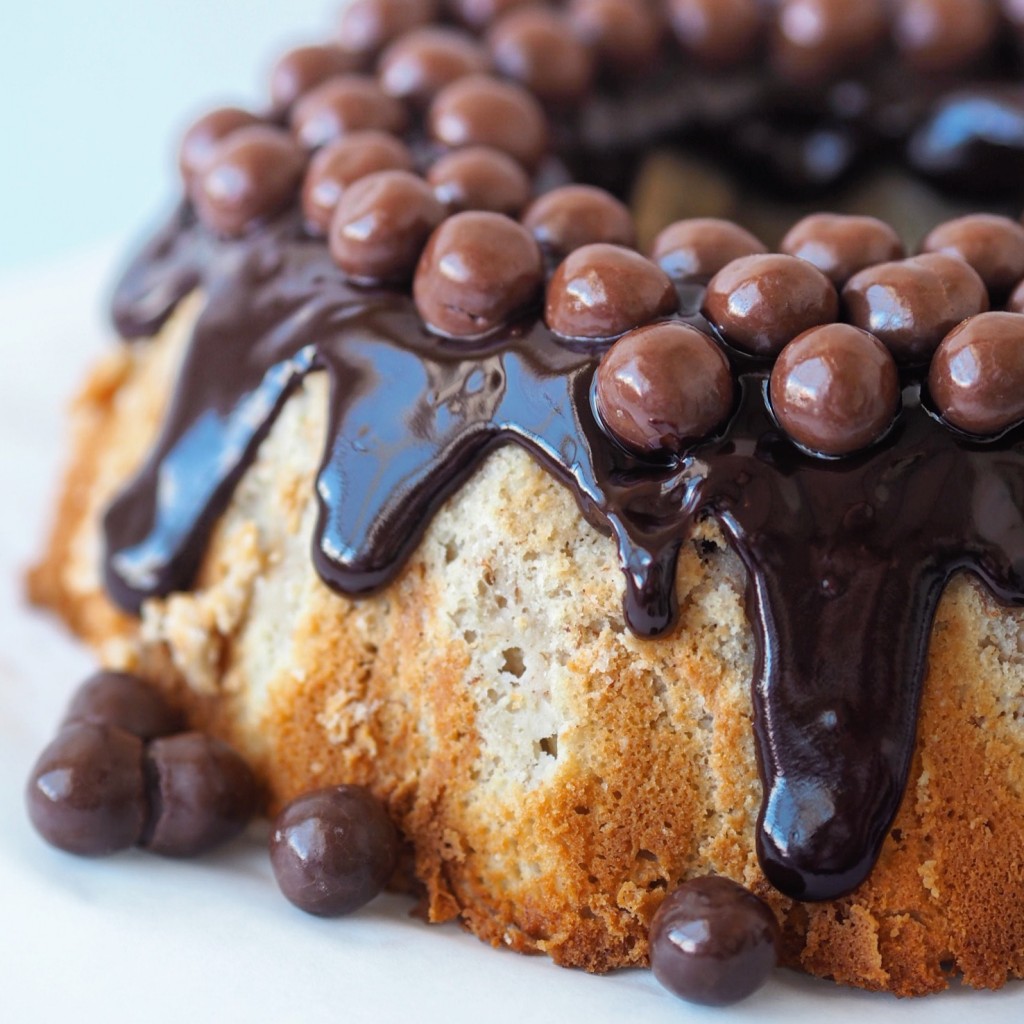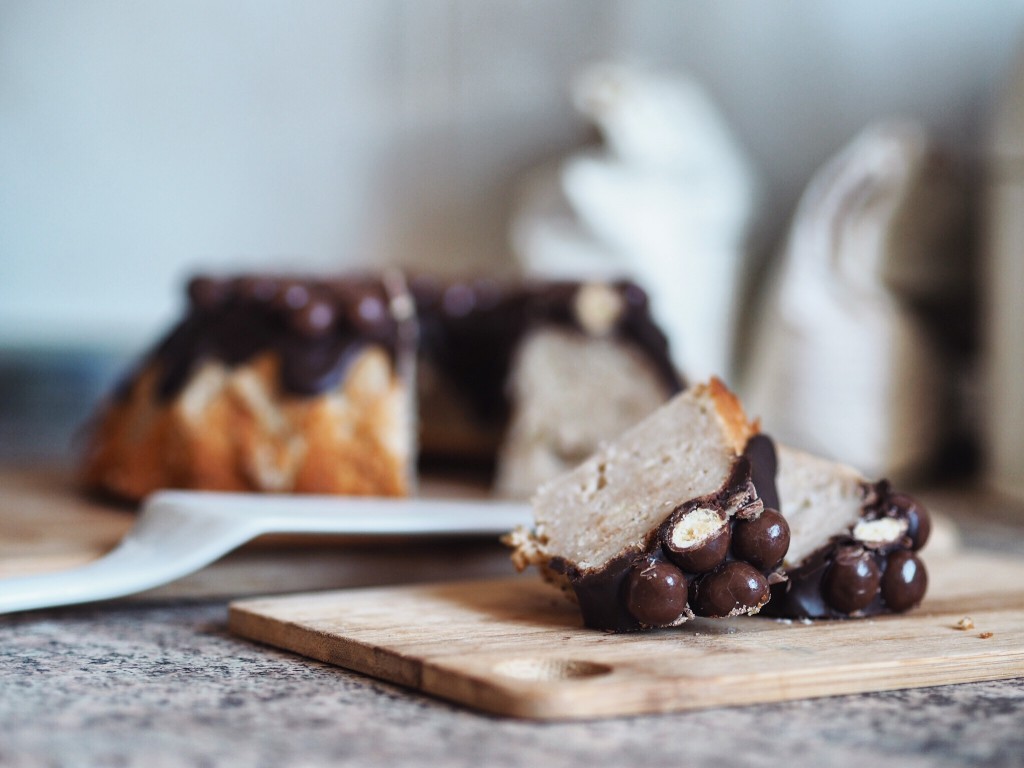 GET CREATIVE!
Try the recipe yourself! Post a picture of your creation to Facebook, Twitter or Instagram @bulkpowders #bulkbakes
MACROS (per slice of 18)
Calories – 150
Protein – 8.7g
Carbs – 16.6g
Fats – 4.9g
Author: The Muscle Bakery
Ingredients
1 Cup Plain Flour (Gluten Free)
¾ Cup Ground Almonds
¼ Cup Arrowroot Flour (or Tapioca)
1 Tbsp Coconut Flour
3 Scoop Speculoos Whey
1 Tbsp Cinnamon
½ Cup Granulated Sweetener of choice
2 Mashed Bananas
1 Cup Egg Whites
1 Cup Unsweetened Almond Milk (or milk of choice)
1 Tbsp Vanilla Extract
1 Tbsp Baking Powder
1 Tbsp Cider Vinegar
Topping
100g Dark Chocolate