Gluten Free Pumpkin Protein Cake Recipe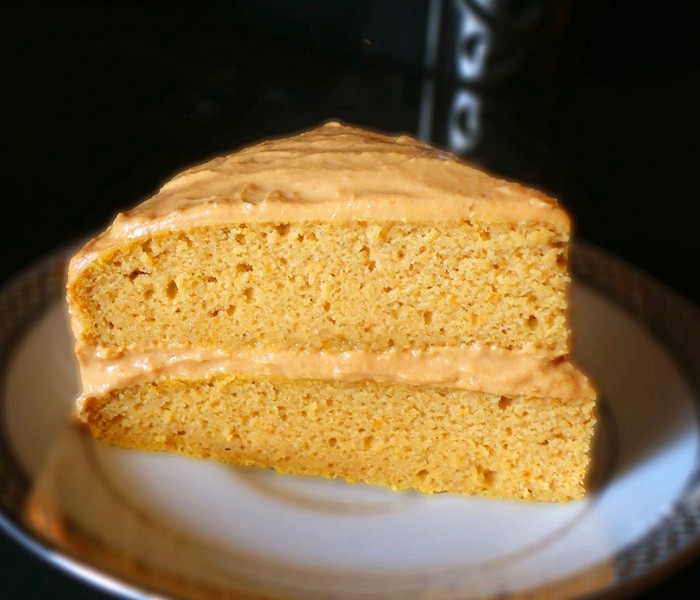 Get your ghostly chompers around this Gluten Free Pumpkin Protein Cake. Crafted from our very own Vanilla Pure Whey Protein™, Ultra Fine Scottish Oats, Peanut Butter and Liquid Egg Whites, to name but a few, you'd be an absolute Frankenstein not to give it a try yourself!
14g of protein per slice – it makes for a monstrous feast.
Instructions:
1.) In a large bowl, whisk together all wet ingredients (including the extracts AND sugar)
2.) Sift together all of the dry ingredients including the stevia powder and raising agents.
3.) Slowly add the dry ingredients to the wet ingredients, whisking together until you form a smooth but thick cake batter. Batter won't hold its shape and is pourable but still quite thick.
4.) Divide between two 7" or 8" cake pans and bake at 180C for approximately 20-25 minutes, or until a toothpick comes out clean.
5.) Allow to cool on a wire rack while you prepare the frosting.
6.) For the frosting, mix together all ingredients until no lumps of protein remain.
7.) Using a spoon or a knife use the frosting to layer the cake into two layers, using the spillover to frost the sides.
8.) Slice the cake, and enjoy!
Cake can be frozen and enjoyed anytime.
Get Baking!
Try the recipe yourself! Post a picture of your creation to Facebook, Twitter or Instagram @bulkpowders #bulkbakes
MACROS (per 1/8th of recipe)
Calories – 161
Protein – 14g
Carbs – 14g
Fat – 4g
Author: Michelle Kickham