Peanut Butter Chocolate Chip Protein Cupcakes Recipe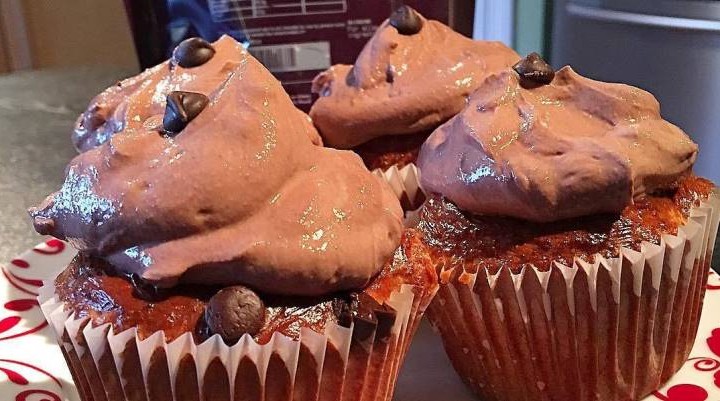 The Beltsander got our Peanut Flour a few weeks ago and his wife hasn't seen him since. Rumour has it he's fallen in love with said peanut flour and can't bear the thought of spending time away from it. In the words of the man himself (well we think he's a man but given his alias he could be anything)…
'I've been using the peanut flour you sent me a lot lately and this stuff is incredible. Similar macros to coconut flour but lower in calories, has a really good raw peanut taste and it reacts very similar to regular flour. Here is a cupcake recipe but it works extremely well in pancakes and muffins too.'
Use our Peanut Flour in your baking as a substitute for regular flour, starting with this protein cupcakes recipe. The Beltsander has absolutely nailed the macros on this one with 22g protein and just 6g carbs.
Method:
1. Preheat the oven to 210°C
2. Mix all the dry ingredients in a bowl first and then add Greek yogurt, egg whites and the peanut butter.
3. Gently fold to combine and then add spoonfuls of the mixture to muffin cases
4. Lower the heat to 150°C and bake the muffins for 15-20 minutes or until risen and golden.
5. Mix the ingredients for the frosting and allow the cakes to cool before topping.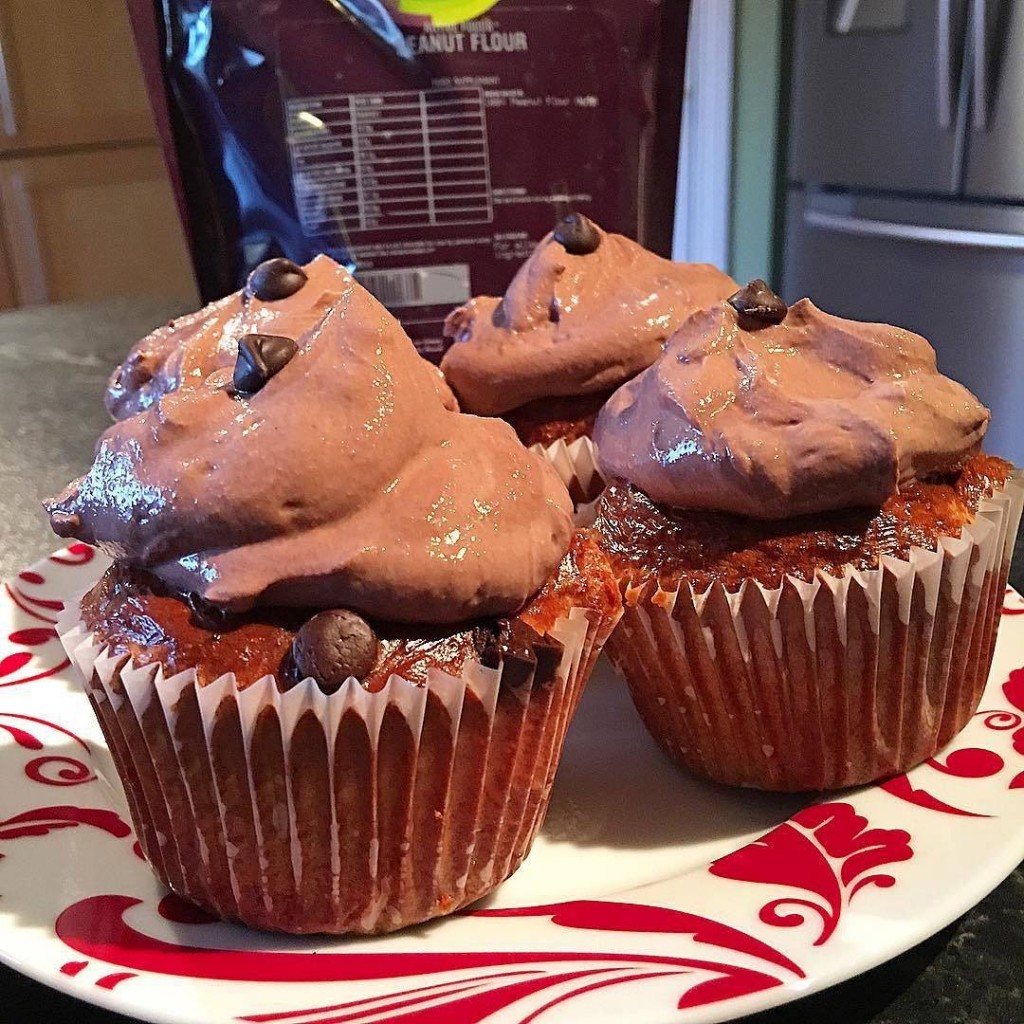 Get Baking!
Try the recipe yourself! Post a picture of your creation to Facebook, Twitter or Instagram @bulkpowders #bulkbakes
MACROS (per cupcake)
Calories – 179
Protein – 22g
Carbs – 6g
Fats – 7.3g
Author: The Beltsander