Protein Sandwich Bread (Dairy Free) Recipe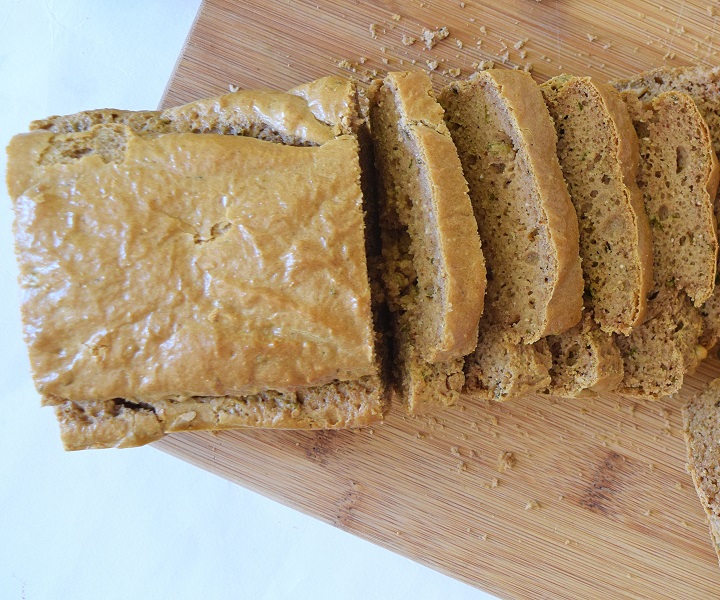 Back in ancient times people used to write tales about her; poets would dedicate their words in her honour. Some say she had the ability to heal whole armies with her baking goodies; others believe her treats gifted the power of invincibility upon those who ate them.
All we know is that her name is The Muscle Baker, she has created this Protein Sandwich Bread (Dairy Free) Recipe, and her legacy lives on.
Instructions:
1.) Preheat oven to 170 Degrees C.
2.) Add Cashew Butter to a bowl, add milk and stir well until combined. Follow with egg yolks and agave. (Leave your egg whites in a separate bowl.)
3.) Add all the rest of ingredients except for egg whites and mix thoroughly.
4.) In the separate bowl, whisk egg whites until they become thicker and fluffier and fold into mix.
5.) Pour it into a greased load pan and bake for 20-30minutes until golden. Double check my sticking a sharp utensil in centre, if batter still remains then bake a little longer.
6.) Leave to cool completely before slicing.
7.) Add seeds, nuts, sliced olives or herbs if you fancy a bit of extra flavour. Use other nut butters, seed butters or even make it into a sweet bread instead… the recipe is really versatile and easy to mix up to suit.
Get Baking!
Try the recipe yourself! Post a picture of your creation to Facebook, Twitter or Instagram @bulkpowders #bulkbakes
MACROS (per slice of 14)
Calories – 98
Protein – 5.8g
Carbs – 3.2g
Fats – 6.7g
Author: The Muscle Bakery
Ingredients
1 Cup Cashew Butter
4 Eggs (separated)
1 Tbsp Agave or Honey
¼ Cup Unsweetened Almond Milk or Coconut Milk
1 Tbsp Coconut Flour
1 Scoop Pea Protein
3 Tbsp Cider Vinegar
1 Tsp Baking Soda
Pinch of salt