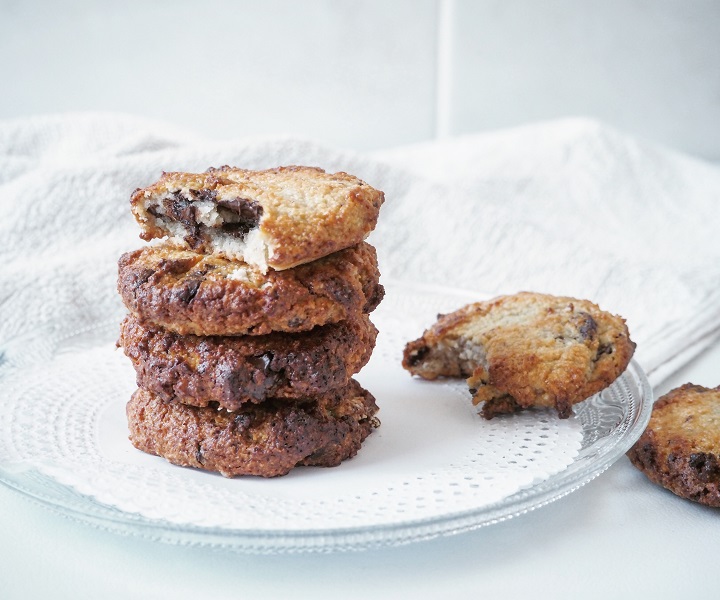 Try our delicious Simple Cookies recipe.
INSTRUCTIONS:
1.) Preheat oven to 170 degrees C. Line a baking tray with greaseproof baking paper (or use a silicone baking sheet instead.)
2.) Mix all dry ingredients together in a bowl then fold in wet ingredients.
3.) With a tablespoon, place spoonful's of your mix onto tray, you can make them as large or little as you prefer.
4.) Bake for approx. 20 minutes or until golden.
Recipe yielded 6 medium sized cookies.
Get Baking!
Try the recipe yourself! Post a picture of your creation to Facebook, Twitter or Instagram @bulkpowders #bulkbakes
MACROS (per cookie):
Calories: 127
Protein: 5.1g
Carbs: 7.6g
Fats: 9.1g
Author: Muscle Bakery
Ingredients
125g Peanut Flour
1 Tbsp Agave/ Maple/ Honey
¼ Granulated Sweetener of choice
1 Scoop VitaFiber™ Powder
½ Cup Chopped Dark Chocolate