Vegan Crunchy Peanut Butter Cereal Bars Recipe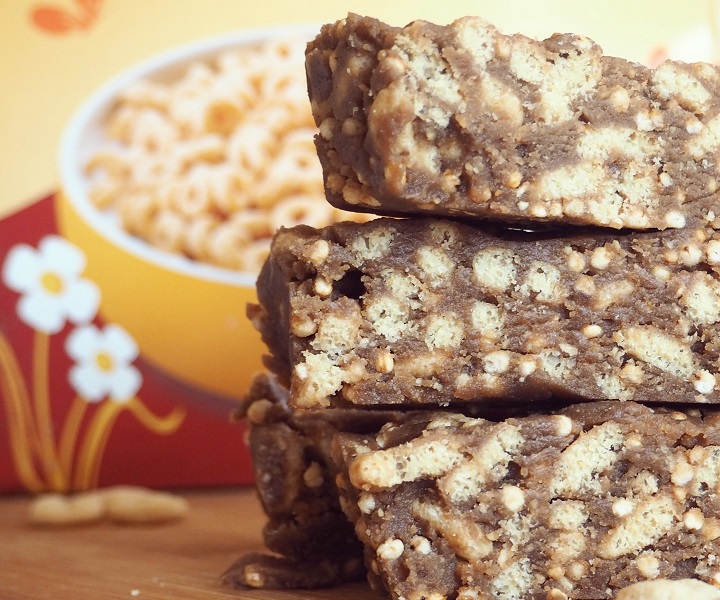 Some people believe she is related to the Greek God, Aphrodite. Others say her hair, so strong and golden, is used in the construction of the world's finest harp strings. All we know is that she finds solace in the kitchen and makes wonderful creations – none moreso than this Vegan Crunchy Peanut Butter Cereal Bars recipe.
High in fibre due to the inclusion of VitaFiber™ powder, these bars are a great snack throughout the day, especially between meals.
Instructions:
1.) Add water and VitaFiber™ into a bowl and whisk. Microwave for 30 seconds, whisk then microwave for a further 30 seconds.
2.) Fold in peanut butter until well blended then add in the remaining ingredients until you get a mouldable consistency.
3.) Press into a silicone loaf pan or mold into singular bars onto a lined tray and place in freezer for half hour.
4.) Remove from freezer, slice and enjoy.
Get Creative!
Try the recipe yourself! Post a picture of your creation to Facebook, Twitter or Instagram @bulkpowders #bulkbakes
MACROS (per slice of 8)
Calories – 174
Protein – 8.6g
Carbs – 15.4g
Fats – 9.9g
Author: The Muscle Baker