Baileys Protein Yule Log Recipe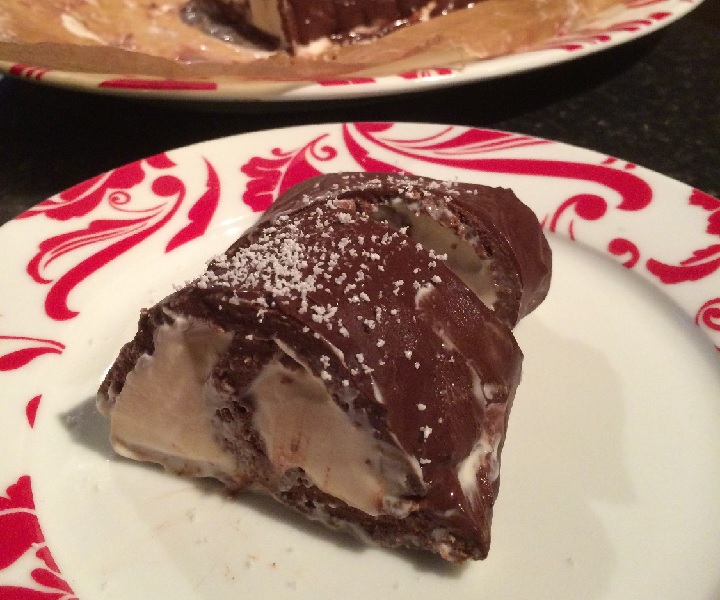 Some people say that he once saved the real Santa Claus from the evil clutches of Krampus. Others believe it is actually him, and not Saint Nick, who single-handedly makes and delivers toys each year, ensuring that every child in the world has a gift on Christmas morn.
All we know is, he's called The Beltsander and this is his Baileys Protein Yule Log recipe – just in time for Christmas!
Instructions:
1.) Add all the ingredients for the sponge to a bowl and mix, slowly add boiling water and stir until you have a thick batter.
2.) Pour the batter into a baking tray and bake for at 160° for 15 minutes
3.) When it's done cover it with a clean towel, roll it into a log with towel inside and allow it to cool.
4.) Add the ingredients for the filling to a bowl and mix,
5.) Unroll the log, cover it with the filling and re-roll it. Place it in the freezer for 5-10 minutes to harden.
6.) Mix the ingredients the the topping and coat the Yule log before serving.
Get Baking!
Try the recipe yourself! Post a picture of your creation to Facebook, Twitter or Instagram @bulkpowders #bprecipes
MACROS (per serving)
Calories – 740
Protein – 88g
Carbs – 47g
Fat – 21g
Author: The Beltsander
Ingredients
Sponge:
50g Pure Whey Protein™ (Chocolate)
20g Cocoa Powder
30mls Liquid Egg Whites
1 Medium Egg
Sweetener to taste
Boiling water
Filling:
200g 0% fat Greek yogurt
10g Vanilla Casein
1 Shot of Baileys
Sweetener to taste
Topping:
20g Cocoa
20mls Hot Water
Sweetener to taste