Banana Fudge Cookie Dough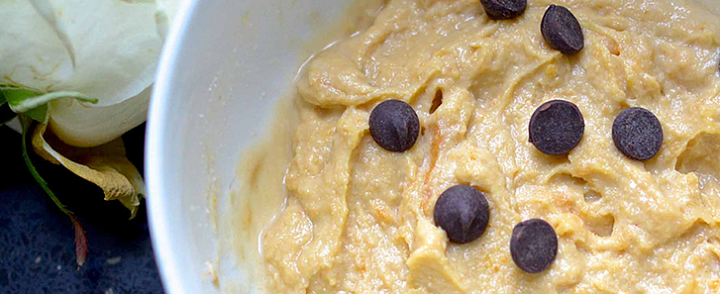 Summary
A delicious tasting banana fudge cookie dough that is quick and easy to make and packed full of protein goodness and flavour! Why not give it a try?
Instructions
1.) Mix together the Pure Whey Protein™, Coconut Flour, Truvia and Ground Almonds in a bowl.
2.) Add in the Peanut Butter, Greek Yogurt and Almond Milk and mix to form a cookie dough texture.
3.) Top with the Dark Chocolate Chips and leave in the freezer for 15 minutes or fridge for an hour.
Get Cooking!
Try the recipe yourself! Post a picture of your creation to Facebook, Twitter or Instagram @bulkpowders #bprecipes
MACROS
Serves 1 or 2 smaller portions
518 Kcals
44g Protein
25g Carbs
28g Fat
Author: Proteinology
Ingredients
1 scoop Pure Whey Protein™ (Banana Fudge)
1 and 1/2 tbsp Coconut Flour
1 tbsp Truvia
1/2 tbsp Ground Almonds
1 and 1/2 tbsp Roasted Peanut Butter
1/4 cup Fat Free Greek Yogurt
3 tbsp Unsweetened Almond Milk
1 tbsp Dark Chocolate Chips