Chocolate Sweet Potato Protein Pancakes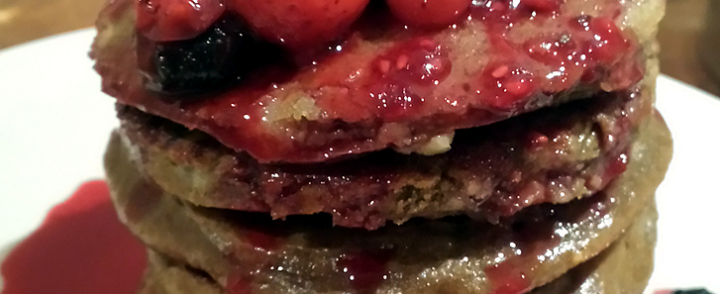 Summary
Nutritional Chocolate Sweet Potato Protein Pancakes that you can spice up with some added protein ice cream or perhaps some warmed mixed fruit. A great carb and protein recipe and perfect as a bit of a treat.
Instructions
1.) Add all dry ingredients together and mix.
2.) In a separate bowl mash the banana with a fork then add milk and eggs and combine.
3.) Add the wet mixture slowly to the dry. Combine well but dont over mix.
4.) Spray frying pan with 1 cal spray and use medium heat.
5.) Using roughly 1/6th of the mixture at a time, spoon onto the pan and spread gently into a circular shape.
6.) Cook until bubbles show through then flip and cook for a further 2/3 mins.
MACROS
Total calories for one pancake (assuming used 1/6 mixture).
128 Kcals
19.5g Carbs
12.4g Protein
2.6g Fats
Author: Chef Vicky
Ingredients
1 large ripe banana (2 small also works)
2 scoops of Pure Whey Protein (chocolate cookies)
50mg milk
2 lightly beaten eggs
40g sweet potato powder
10g flax powder