Boxing Club of the Year Nominations | BULK POWDERS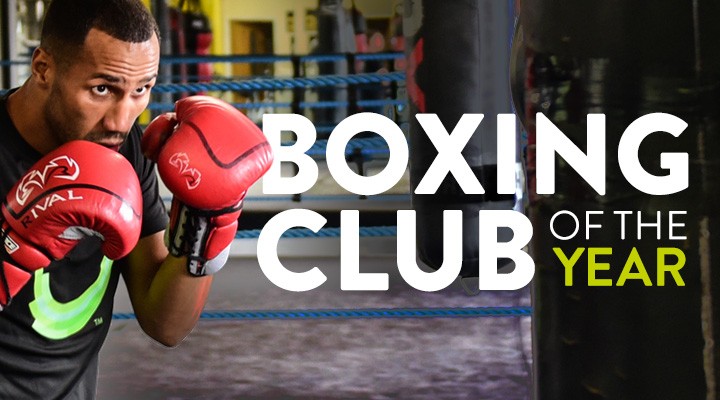 BULK POWDERS Boxing Club of the Year Competition: Who can go the distance?
What would you expect to see at an exceptional boxing club? Mentors that engage and inspire you, a warm welcome for all abilities, a trusted reputation built on good results, and quality facilities that allow you to smash your goals again and again? Finding all of these traits in one club might seem like a long shot, but these organisations do exist – and they don't always get the recognition they deserve.
Until now.
The BULK POWDERS™ Boxing Club of the Year Competition needs a champion, and we're relying on you lot to help us find them. If you know of a boxing club, or if you yourself work in one that you think may be deserving of the title, we want to hear from you. Not only will the winner get a whole load of glory, but they'll be awarded an epic bundle of supplements from our Pro Series™ range – these tried and tested products are a must for performing at your absolute best.
Up your sports nutrition game
Boxing is a sport that works your whole body, so proper supplementation before, during and after you step in the ring is essential. The winner's hamper includes a range of products that give your body the support it needs, including ELEVATE™, INFORMED WHEY® and AFTERMATH™. The winner will also be awarded an exclusive club discount and invitations to periodic flash sales. That means ongoing access to low-priced sports nutrition, including amino acids (the UK's largest range), seriously tasty shakes, protein products and more. Get in!
#BULKBOXING: Could you be a contender?
We're looking for clubs that really go the extra mile for their members, whether they're boxing for recreational or professional purposes. It's not just about the club knowing their stuff on the sport (although that is important) – it's about them wanting to nurture both ambition and talent, and being ready to provide the right sort of encouragement at the right time; all in a safe, secure and well-equipped environment.
Round 1
Entering is easy. Just fill out the short competition entry form below and give as many details as you can on why your chosen club deserves to win the top prize. The more details you give, the easier it'll be for us to crown the winner.
Round 2
Once the nominations are in, we'll narrow them down to a final shortlist, which will be published on our site on 14th June 2016.
Join the conversation on social media using the hashtag #BULKBOXING – we want to see all the latest goings-on with the clubs, everything from photos and videos to general boxing banter. It'll all help us decide which club will go the distance.
//////////////////////////////////////////////////////////////////////////////////////////////////////////////////////////////////////////////////////////////////////
*** NOMINATIONS ARE NOW CLOSED ***
*** A SHORTLIST OF CLUBS WILL BE PUBLISHED ON JUNE 14th ***
//////////////////////////////////////////////////////////////////////////////////////////////////////////////////////////////////////////////////////////////////////
Boxing Club of the Year Competition Terms & Conditions
Only one nomination per person
This competition is only open to clubs based in the UK
Nominations will be accepted until 11:59pm (GMT) on 8th June 2016. Any nominations received after this time will not be eligible
The shortlisted clubs will be decided by judges from BULK POWDERS™ based on the reasons given in the nomination and any available online information from sources including, but not exclusively their website, social media profiles and other websites mentioning the club
The clubs that are shortlisted for the award will be announced on www.bulkpowders.co.uk on 14th June 2016
The winning club will be determined by a vote. Votes will be limited to one per person
The winning club will receive an exclusive club discount and a selection of the following: Pro Series™ Products – ELEVATE™ x 3, INFORMED WHEY® x 2, AFTERMATH™ x 2, Shakers x 20, T-Shirts x 20 (the "Prize")
No alternative prize, cash or otherwise, will be offered in exchange for the Prize. In the event of unforeseen circumstances, BULK POWDERS™ reserve the right to offer an alternative prize of equal or higher value. BULK POWDERS™ will not enter into any correspondence
The names of nominated clubs may be used in future promotional activity
In the event of a tie for 1st place BULK POWDERS™ reserves the right to use discretion when distributing the Prize.
The winning club will be notified within 2 weeks of the final competition closing date.
If BULK POWDERS cannot: (i) contact the winner (via the details provided at the date of entry) within a reasonable period of time (to be established at BULK POWDERS' sole discretion); or (ii) the winner does not return details of its postal address to BULK POWDERS™ within 14 days of notification that they have won the Prize, BULK POWDERS™ reserves the right to award the Prize to the club with the next highest amount of votes and thereafter until a winner on these terms is found.
Entrants may be contacted by our marketing agency to inform them their nomination has been received and will provide advice on how they can progress to the next stage of the competition