Say hello to 6 brand new, expertly formulated health products. Each product in the collection is uniquely formulated to provide tailored support for some of the most common health concerns including Skin Health, Bone Health, Liver Health, Eye Health, Heart Health and Blood Glucose Health.
Developed by our in-house nutritionists, each supplement contains carefully calculated doses of vitamins, minerals, extracts and nutraceuticals, for action where you need it most. Every ingredient has been meticulously selected and is of the highest quality with each product supported by evidence-based health claims, so you know you're supporting your body with nothing but the best. Find out more about each product in the range here.
Skin Health Capsules
Nourish your skin from within with our Skin Health Capsules, made using 19 carefully selected active ingredients. Each serving (4 capsules) contains an impressive 1000mg of marine collagen peptides along with 100% of your daily recommended intake of Vitamin C which contributes to normal collagen formation, making it the perfect counterpart! Why collagen? Type 1 Collagen is a major component of skin, which is exactly what the marine collagen peptides in this supplement provide. Along with this, comes Vitamin A, Zinc, Copper, Riboflavin, Niacin and Iodine, all of which contribute to the maintenance of normal skin. With added Olive Leaf Extract, Cocoa Extract and Pomegranate Extract as well as 8 more active ingredients, this supplement is perfect for anyone looking to supplement their daily skin routine with nutrients from the inside out. Your skin will be sure to thank you with this powerful formula.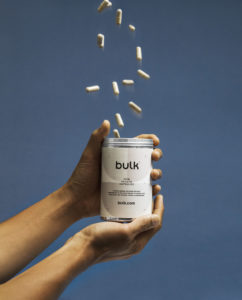 Bone Health Capsules
With ever increasing busy and active lifestyles comes more natural wear and tear to our bones and joints – that's where our Bone Health Capsules can help. Featuring 13 active ingredients, our Bone Health Capsules have 25% of your daily recommended Calcium per serving (3 capsules), essential for the maintenance of normal bones. In addition to this, we've added Vitamin D to help the body absorb calcium, so you get the most out of what we put in. Magnesium and Vitamin C contribute to the maintenance of normal bones and normal collagen formation, needed for the normal function of bones, respectively. Finally you'll get a dose of Turmeric, Cissus Quadrangularis Bamboo Extract and Manganese, which contribute to the maintenance of connective tissue. These capsules are perfect for anyone looking to support their bones and joints in day to day life.
Liver Health Capsules
One of the body's largest and most important organs is the liver. Our livers play a vital role in regulating the energy we obtain from food, as well as removing toxins from our bodies, making it an extremely important organ to maintain. With this in mind, our new Liver Health supplement includes 82.5mg of Choline from Vitacholine® per serving (3 capsules), scientifically proven to contribute to the maintenance of normal liver function. On top of this, the capsules also feature  ABG10+®, an aged black garlic extract, as well as Glutathione, Methylfolate and Artichoke Leaf Extract. With a combined total of 20 active ingredients all working together to target your liver function, this is a great supplement for absolutely anyone looking to give their liver that extra little helping hand in both the present and the future.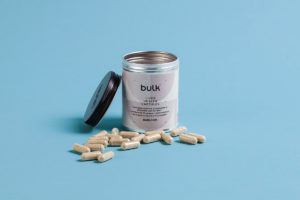 Eye Health Capsules
As humans, up to 80% of what we perceive comes through our sense of sight so it makes complete sense to look after our eyes, but many of us are just not sure how to go about doing so. This is where our new Eye Health Capsules come into play. Formulated with 100% of your daily intake of Riboflavin, 50% of your recommended Zinc, and 25% of your Vitamin A per serving (1 capsule), all of which contribute to the maintenance of normal vision, this supplement is the answer. Another key ingredient within this supplement is Lutemax® 2020, a naturally derived and patented extract that contains Zeaxanthin and Lutein which are carotenoids. Carotenoids are pigments that are found in your retina so this really is the ultimate ingredient for a high quality Eye Health supplement. With our phone and computer screen time ever increasing, this product is designed for anyone looking to support their eye health, as there really is no time like the present to start actively caring for your eyes.
Heart Health Capsules
On average, the heart beats 100,000 times every day and is responsible for delivering oxygen and nutrients all around the body as well as carrying away carbon dioxide and various waste products, so it's paramount that we take as best care as possible of it. Our new Heart Health supplements contain 100% of your daily recommended Thiamin which contributes to the normal function of the heart, as well as 50% of your recommended Iron which contributes to normal oxygen transport per serving (2 capsules). Featuring ABG10+®, Astragalus Root, Resveratrol and CoQ10, this product is suited to anyone looking to supplement a healthy lifestyle with a targeted heart health specific supplement, you are never too young to be taking care of your heart after all.
Blood Glucose Health Capsules
Balanced blood sugar levels are important for our overall health and wellbeing and we have developed what we believe to be the ultimate Blood Glucose Health Capsules. With 625% of your daily recommended Chromium per serving (2 capsules), an ingredient which is scientifically shown to contribute towards normal blood glucose levels. Rich in antioxidants such as Manganese, Copper and Selenium, we have also incorporated Cinnamon, Inulin, ABG10+® and Panax Ginseng, all of which have traditional use in this area.
Take control of your health with our new health products. Packed into 100% European sourced aluminium pots, one of the most widely recycled materials in use, we're looking out for both our planet, and your health. Our unique, high performance supplements have been expertly formulated to provide next-level support where you need it most. Backed by science, this range gives you everything you need to be your best, everyday, without compromise. You can find out more about our new health collection by visiting the education page here.