With the sun beaming down (occasionally) and the UK experiencing the warmest day for ten years, July also saw a number of 'hot' launches hit the BULK POWDERS™ collection. These came in all shapes and sizes and were developed based on months of endless research and development by our product team.
The aim…
Quite simply, to provide our customers with an array of exciting and innovative products of the highest quality that can be enjoyed as part of a healthy balanced diet as well as supporting training and performance goals.
What's new then?
Innovation…
With the vision to expand the BULK POWDERS™ Active Foods range we wanted to develop a product that could be enjoyed by those who continuously work to their upper limits, and for those who really deserve something in return for all their hard work. BULK POWDERS™ aimed to develop the most sensational product that would captivate the market! We wanted to provide a product that not only provided a source of the highest quality protein but is a taste sensation and too good to turn down. Think of eating confectionary chocolate but knowing you will also be bumping up your protein intake, this brought about the delicious and chocolatey, Chocolate Whey Balls™.
This is what Scott thinks:
When it comes to ensuring you meet all your dietary requirements, BULK POWDERS™ not only understands the significance of convenience but we also appreciate that great taste is a fundamental aspect to getting the right nutrients down you. That's why we have delivered the tastiest, natural greens product on the market, Complete Greens Protein Smoothie™! But that's not everything, this product also has a tremendous 20g protein per serving from whey protein concentrate, helping you to increase protein intake at the same time as getting your greens down you. A very first on the market, give it a try to believe how good it is! Here's a review from Lewis Marshall:
'Feels so good whilst I'm drinking it and keeps me so full for so long it's perfect to have an 1hr before you go train really does taste amazing as well, such a good product deffo better than green powder the one you put with orange juice lol coz this is a actual smoothie'
Exciting new variations…
BULK POWDERS™ takes great pride in developing the best flavours on the market to complement our premium grade whey protein. Rather than bombarding our customers with a wide assortment of flavours we aim for a carefully selected flavour range which won't leave you panicking over which flavour to go for. Our newest addition to the range is Rhubarb and Custard Flavour – a fresh, sweet and slightly tangy rhubarb undertone works together with a luxurious soft creamy custard to produce an experience that harks back to the classic rhubarb and custard sweets we enjoyed so much in our childhood. The Beltsander himself has already been busy whipping up this recipe using the new flavour:
Pure and simple…
At BULK POWDERS™ we understand that convenience is an important factor for a lot of people. Whether it be a middle-aged business worker, or an active university student, that's why we are developing our range of pure series products. Our recent releases in July saw Instant Leucine and Chia Seed hit the range, two products that have way too many benefits to list!
More than just a powder….
Over the upcoming months BULK POWDERS™ will be looking to extend our training accessory and clothing range so be sure to see some fantastic additions here! The new releases in July included both the Wrist Straps and Lifting Straps. Made from high quality and durable material perfect for your maximal lifting and gaining optimal tension and support. We are doing our best to deliver training accessories at a great price but with the quality that every hard-core gym user fully deserves.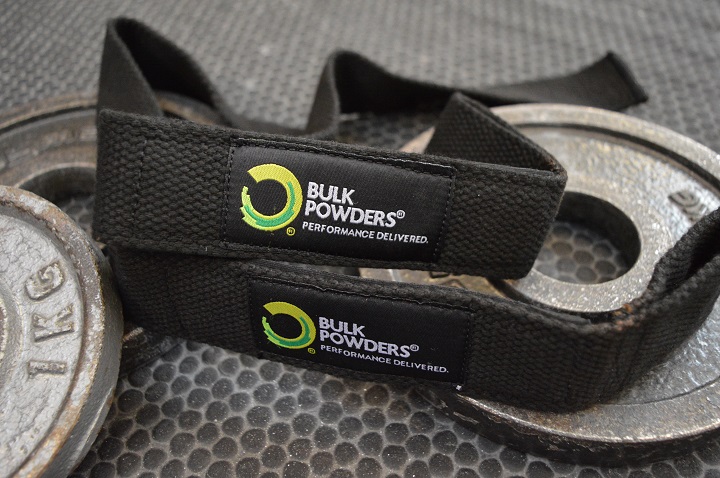 BULK POWDERS™ brand new Storage Shakers™ are another new addition to sweep the range. As the name suggests, these shakers have 2 storage compartments to store your powder and capsules – great for convenience when in the gym or on the go! We have taken great pride in choosing the perfect shaker to make it even easier to consume protein shakes at whatever time.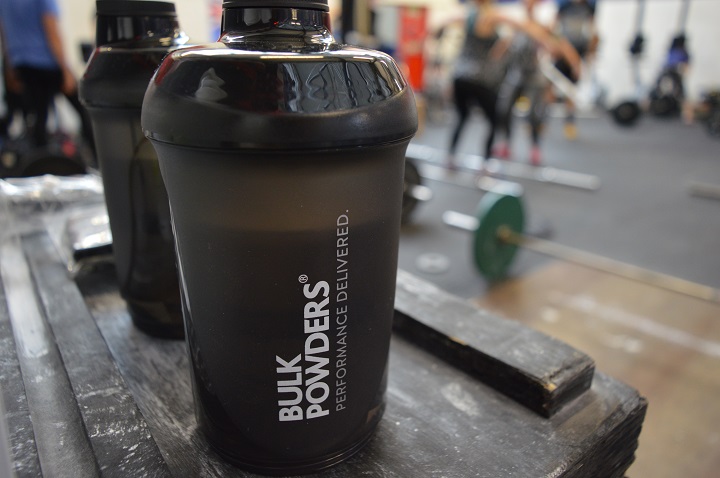 Keep your eyes peeled…
The next year is going to be very exciting for the BULK POWDERS™ team, and hopefully for all of our customers too. We aim to deliver a full range of products that will cater for almost everyone's needs. From supporting performance and training to general health and wellbeing, keep your eye out on our New Product section for our weekly updates! We'll leave you with this…
@BulkPowders new releases look awesome. Rhubarb and custard protein?! Chocolate covered whey balls!? greens protein shake mix?! #YES — Lara Eleni Kazakos (@larastar88) July 24, 2015
Right, eaten both bags of Dark and White Chocolate balls. Now I don't know what to do with my life! ?? @BulkPowders — Matt Damon (@Spiderinabox) August 8, 2015