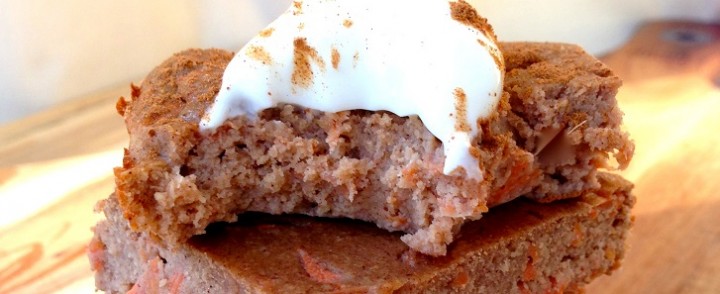 Summary
Legend has it, the mighty Hercules used to eat carrot cake every day for dessert, in-between fighting and defeating mythical creatures. Here's the very same recipe, utilising our Mince Pie Pure Whey Protein™ and a scoop of casein protein. With 9.2g protein per slice, it'll keep you satisfied for hours and strong enough to fend off predators like 'hunger'…
Instructions
1.) Preheat the oven to 175C.
2.) Combine all of the ingredients together in a bowl, apart from the grated carrot. Blend together until smooth. Stir in the grated carrot. A nice addition would be some soaked, juicy sultanas!
3.) Line and lightly oil a 20cm square baking tin. Scrape the batter in, spread out and smooth.
4.) Pop in the oven and bake for 35-40 minutes.
5.) Remove from the oven. Allow to cool slightly before removing from the tin. Cover with a tea towel and allow to cool on a wire rack.
Get Baking!
Try the recipe yourself! Post a picture of your creation to Facebook, Twitter or Instagram @bulkpowders #bprecipes
MACROS: (1/9th)

75 Kcals
9.2g Protein
6.9g Carbs
1.3g Fats
Author: Hebe Burton
Ingredients
30g Pure Whey Protein™ (Mince Pie)
40g Micellar Casein
30g Coconut Flour
40g Oat Flour
120ml Egg White
25g Sukrin Gold (or other sweetener of choice)
140 Milk
150g Carrot
1/2tsp Baking Powder
1tsp Vanilla
1tbsp Cinnamon