[VIDEO] Vegan Chia Seed & Peanut Chocolate Cookies Recipe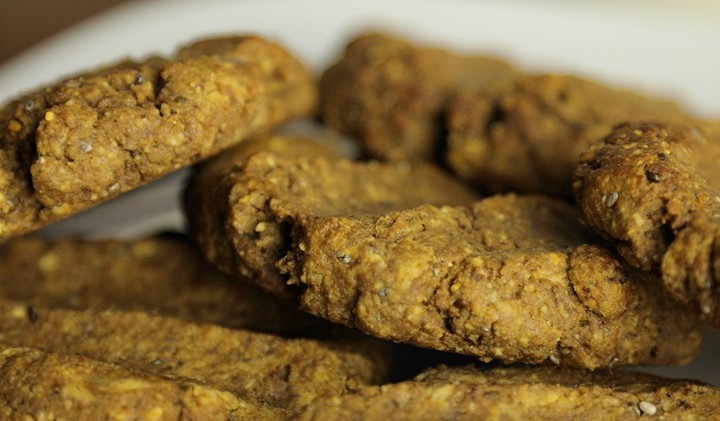 Watch how to make delicious Vegan Protein Cookies using our very own Vegan Protein Powder (Chocolate Peanut flavour) and Peanut Butter.
INSTRUCTIONS:
1.) First preheat oven to 180c and line a baking tray with greaseproof paper.
2.) Combine the flaxseed meal and water in a small bowl. Let rest for 5 minutes to thicken.
3.) Add all ingredients into a large bowl and mix until the consistency is like cookie dough. Depending on the thickness of your peanut butter, you may need to add another tablespoon of protein powder.
4.) Scoop out roughly 2 tablespoons of the mixture and roll into a ball with your hands. Flatten the ball between your palms to create a cookie shape and place on the pre-lined baking tray.
5.) Bake for 10-12 minutes until the edges begin to turn golden brown. Let cool for 10 mins as they will be quite soft straight out of the oven.
GET BAKING!
Try the recipe yourself! Post a picture of your creation to Facebook, Twitter or Instagram @bulkpowders #bulkbakes
MACROS (per cookie)
Calories: 163
Protein: 9.2g
Fats: 9.2g
Carbs: 10.3g
Author: Healthy Twenties