Chocolate Protein Cookies Recipe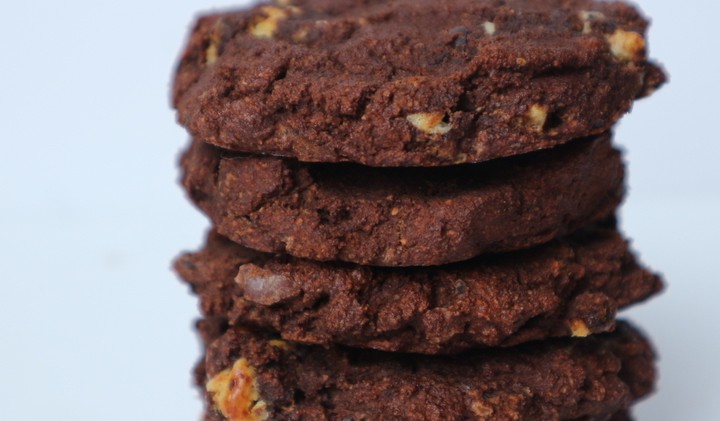 We don't think there is anything tastier than a chocolate cookie and to make these even tastier, they are TRIPLE CHOCOLATE and have tasty macros to fit!
INSTRUCTIONS:
1.) Preheat the oven to 160c and line a baking tray.
2.) In a mixing bowl, mix together all of the dry ingredients before stirring in the wet until you have a sticky, slightly more moist than a dough, consistency.
3.) Spoon the cookies into 8 tablespoon size mounds and then flatten and shape into a cookie!
4.) Pop in the oven for 12 minutes; they cook on after so don't leave them in for too long!
5.) ENJOY!
GET CREATIVE!
Try the recipe yourself! Post a picture of your creation to Facebook, Twitter or Instagram @bulkpowders #bulkbakes
MACROS (per 1 of 9 cookies)
Calories – 66
Protein – 6.4g
Carbs – 3.4g
Fat – 2.5g
Author: Hannah Eats