[VIDEO] Coconut, Macadamia & Raisin Granola Recipe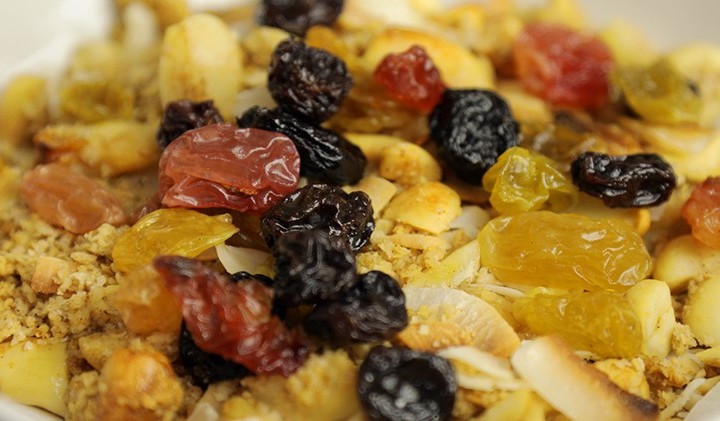 Some would say breakfast is the most important meal of the day. Give yourself a reason to get out of bed in the morning with our tempting homemade healthy granola recipe.
INSTRUCTIONS:
1.) Preheat the oven to 180c.
2.) Combine the oats, chopped nuts and cinnamon into a bowl.
3.) Pour over the coconut oil and honey and mix well so that everything is evenly coated.
4.) Transfer the mixture into a baking dish and spread evenly. Cook in the oven for 7 minutes, then toss the granola and add in the coconut chips.
5.) Return this to the oven for a further 8 minutes, or until it's nicely golden brown.
6.) Serve in a bowl and top with a handful of raisins.
GET BAKING!
Try the recipe yourself! Post a picture of your creation to Facebook, Twitter or Instagram @bulkpowders #bulkbakes
Macros (per serving)
Calories: 273
Protein: 4.25g
Fats: 17.75g
Carbs: 20g
Author: Charley's Health