[VIDEO] Peanut Butter Cup Protein Pancakes Recipe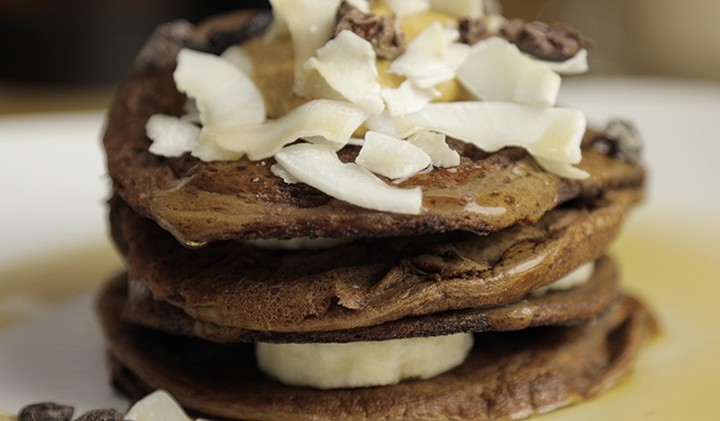 Watch how to make this dreamy protein pancake stack with a peanut butter and chocolate twist.
INSTRUCTIONS:
1.) To make the pancake batter, add the banana, oats, protein, egg whites, milk, cacao and baking powder into a blender and blitz until smooth.
2.) Heat a little coconut oil in a frying pan and once the pan is nice and hot, pour some of your pancake batter into the pan.
3.) Once the pancake begins to bubble, flip and cook on the other side. Repeat this process until all of your mixture is used up.
4.) To assemble your pancakes, stack with banana slices and top with peanut butter, cacao nibs, coconut and zero calorie syrup.
GET BAKING!
Try the recipe yourself! Post a picture of your creation to Facebook, Twitter or Instagram @bulkpowders #bulkbakes
MACROS (toppings can vary)
Calories: 354
Protein: 42g
Fats: 6g
Carbs: 31g
Author: Charley's Health