Dairy Free Protein Chocolate Recipe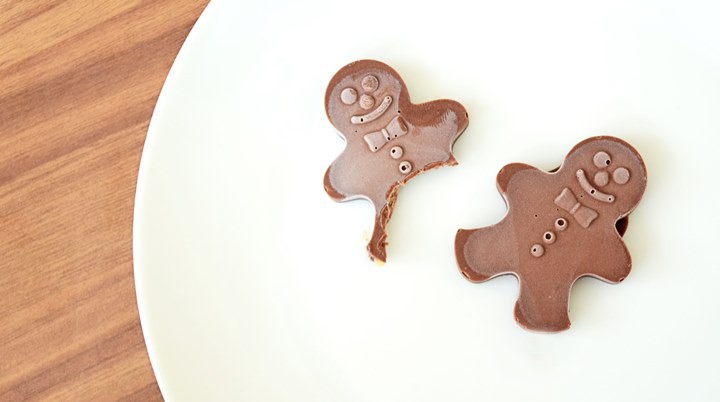 Elke the Chief Chocolatier at The Muscle Bakery Chocolate Factory has already shown us how to make white chocolate.
Now she's back with a luxurious milk chocolate recipe. These little choccy critters are free from dairy, egg, soy, added sugar, gluten and wheat.
We're booking our tickets right now for the factory tour so we can steal all the samples.
Instructions:
1.) First melt your Coconut Oil, then mix ingredients in this order (with a whisk) – Cocoa Powder, followed by Coconut Milk, followed by Beef Protein Isolate 97 and then Stevia.
2.) Pour into your desired mould and pop into the freezer. They will firm up quickly, so no endless hours of waiting for these!
3.) Keep stored in the freezer, just take out when ready to consume.
Add to hot porridge for a melted chocolate delight.
Perfect guilt-free, low-carb, high protein chocolate snack!
Recipe yielded 9 pieces.
Not suitable for Vegans.
Get Creative!
Try the recipe yourself! Post a picture of your creation to Facebook, Twitter or Instagram @bulkpowders_uk #bprecipes
MACROS (per piece)
Calories – 29
Protein – 3.1g
Carbs – 0.5g
Fat – 1.7g
Author: Muscle Bakery